The goal at Woodshed, Sertage says, leading me around the main tracking space, is to provide a professional environment with a relaxed atmosphere, optimally conducive to the creative process. Sertage and Berz have collaborated continually for several years, currently with the group experimental pop outfit Songs From The Moon.
Berz, who started assisting Sertage at Woodshed more than a year ago, had made recordings even before he started playing music, recording the radio or samples from cassettes to mash them up into his own rock remixes or maybe sonic sketches of his own "phoney radio shows." He started recording an album with Suicide Machines bassist Royce Nunley in 2005 and soon after joined (and released three more albums) with the group Blase? Splee.
There's also the forthcoming launch for their own YouTube channel featuring original Woodshed content and Sertage's continued collaboration with licensing company ALP Music. Berz & Sertage try to make bands feel like they are jamming in their basement and not under the microscope in a laboratory. The i-66 also features PC In and Out jacks for easy access to PC-based software such as Avid's Pro Tools, Peavey ReValver, and Native Instruments wide range of virtual instruments. The i-66's simple control panel has Volume, Tone, and Master controls for quick on-the-fly adjustments; the Volume control has a footswitchable pull-boost feature that increases the preamp gain to enhance high-gain tones.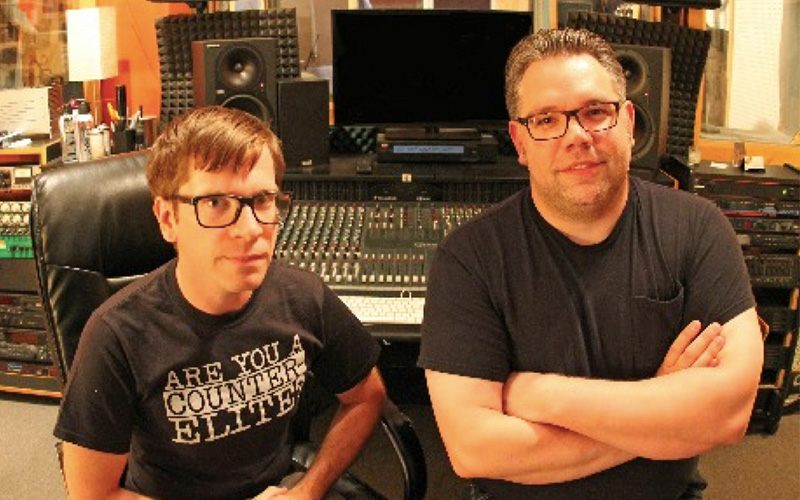 Secluded, subdued and soundproofed so as to affect a startling silence, I can still hear all of the music that's been captured here.
That responsibility, in balancing a certain welcoming ambiance along with applying their skills as collaborative (and adaptable) producers, is one of the many things they've learned from having worked inside this space in the past with their own bands when the studio was run by local music icon Tim Pak. Local punk and rock groundbreakers like The Suicide Machines, The Amino Acids and Thoughts of Ionesco have recorded some of their greatest albums inside these modest walls. And as several local bands with new releases on the way can assure you, you'll find accommodating collaborators at Woodshed. VHT's unique Tone-Link circuitry has special filtering that enhances the apps for more authentic guitar amp tone, and the 12AX7 preamp further enhances the apps with real tube amp warmth and feel.
The rear panel provides easy-access jacks for the Boost footswitch, Tone-Link, PC In and Out, Aux In, Line Out, Headphones, and Extension Speaker. I can particularly catch the passion for the craft of recording, emanating from my two hosts, Ed Sertage, head engineer, along with his prote?ge?, Jonathan Berz.
Although, beyond the romanticized rock glories captured here, Woodshed has also served as an ideal facilitator for a wide range of clients and genres, from jazz to metal, gospel to hip-hop. As we went to print, Berz reported finishing the Zombie Jesus album, his first official project as an engineer (and not just an "intern").
Lots of exciting new releases from local artists are on the way, thanks to their recording work.