This is a beautiful table by George Halabi which inspired by pillars in ancient architecture. I made the whole table using freehand machinery to shape and carve each leg and the flowing shape of the table top. I keep thinking, what if you wanted to stand a baby elephant on a table constructed like that? Nonetheless, I didn't feel like buying these brackets, and I wanted something sturdier anyway.
Next I put pegs in the ends of the apron rails to mate with the holes I had drilled in the legs. This unique table designed by Claudio Bellini, an unusual table with unusual design and materials. The five legs are loosely reminiscent of decorative structural pillars found in ancient architecture. I used pencil and chalk to draw onto the blocks of wood and used improvisation to shape the material to achieve an unusual free flowing shape for each component.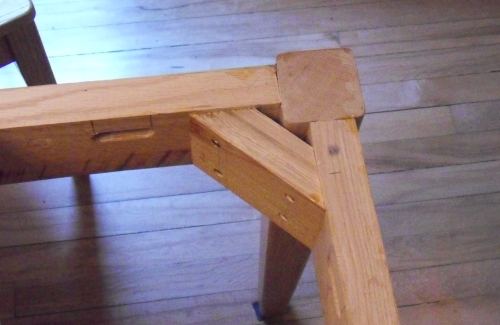 The legs is a weathered and cracked wood pillars that rising out of a sheer steel tabletop. This design is inspired by the water in lake that reflect briccole in its surface, offers you a fantastic views.