23.03.2016
A total of 187 players, from clubs including Manchester United, Southampton, Swansea City, West Ham United, Hull City, Brighton & Hove Albion, Cardiff City and Sheffield United, were examined by dentists from the International Centre for Evidence-Based Oral Health. Seventy-seven per cent had at least one filling, with the average number being five fillings.
The study also stated that seven per cent of players said that it had affected their training or performance. The results varied at different clubs, with some having very few problems and others a lot more.
Clubs such as West Ham have had major problems with players in the past, which has resulted in improvements in oral hygiene management and education. In 2012, Ravel Morrison was sent home from a West Ham pre-season tour to have seven teeth removed. The bill came to more than ?28,000 and he missed a significant part of the important pre-season preparation period.
At least the investment was worthwhile as he is doing very well with his new set of gnashers! Nor forgetting Carlos Tevez, whose teeth were damaged after a street fight when he was growing up in the violent town of Fuerte Apache, near Buenos Aires, in Argentina. But all these examples were a result of trauma or bad genes, not poor dental health and hygiene. The football study's author, Professor Ian Needleman, of University College London, previously did a study of 2012 Olympians and found that these athletes' teeth were in a similar state or even worse. One of the suggested reasons for this high incidence of oral problems in sport is the use of sugary drinks. Yet although two-thirds of the players consumed a sugary drink at least three times a week, this was not found to be significant and no correlation between sugary drinks and tooth decay was found. At our club, the use of isotonic drinks has declined over the past few years, with less players drinking them as fluid replacement.
Many prefer to use plain water or add calorie-free flavouring tablets to improve palatability to the water. Some prefer to use milk-based drinks that have been shown to rehydrate athletes quicker than water.
One idea is that many players grow up in poor communities or developing countries where there is poor dental care and education. The reason why some clubs came out better than others in this study may be due to procedures already in place at the club. And the dentist comes in every month, ensuring problems are dealt with, and players undergo a check-up twice a year.
Reinforcing clear dental health education and guidelines is essential in promoting a player's oral health and avoiding some of the horrendous problems many of our players suffer.
I have been working in professional football for more than 15 years, operating at the highest level in the Premier League and experiencing the excitement of European nights.
If you don't know this already, I suggest to check out the importance of vitamin K2(and other fat-soluble vitamins) for bone and teeth health. With TSF due to release a book and plenty of new clues, the speculation is rife once again and there are some new names being banded around.
Lots of people on the guardian mentioned that Dave Kitson fitted all of the descriptions, including a youtube video of him being knocked down by Antonia Valencia which he mentioned (and exaggerated in one of the articles). Another clue which matches up to him which I have seen no other reference to is that of the Dog and Duck pub which he makes mention of a couple of times, and mentions that the manager at his first club also referenced it when talking to players. It's not Andy Cole because he mentions being taken into the circle of black players when he joined one particular club and how they were racially abused by the little boy of one of the supporters, plus the player is still currently playing and Andy Cole retired a couple of years ago.!
The more I read about Dave Kitson and hear previous interviews (and compare to TSF interview on R4 today), the more I think it could well be him. Kitson also got relegated with Reading on the last day of the 2007-2008 season and then left for Stoke as their record signing. All the other links add up other than the supposed daughter but not seen where he mentions that. I have spent a long, long time researching this, and I am absolutely 100% certain that TSF is Dave Kitson. Interesting to note that on that 2007 Guardian interview Kitson talks about footballers and their washbags. Obviously you can't discount him because he has a son rather than a daughter, or because he supported a different team as a child, or whatever. Just to add to the above: the tone and language in the very helpful link from the staffordshire paper seems very close to the tsf column. Also we know he is from a small town, Hitchen being one, and his history as per his wiki entry matches his comments about not doing YT at a pro. Heroes & Villains FanzineGet your fix of all things Claret & Blue by subscribing to the online version! If Baticle is dragging his feet I suggest we get Swiss Phil to take him to Geneva and put him in the CERN Baticle accelerator.
In the stories of the ancient Vikings, Thor is a warrior without equal, who wields his mighty hammer in battles against trolls, giants, and dragons. This book is an extraodinary supporter in preparing a reprt for ancient Hellenistic cultures. Classical Spies is the first insiders' account of the operations of the American intelligence service in World War II Greece. As our society has grown more and more advanced, and more reliant on technology, there has been an increased interest in the weapons of the past.
Drawing on information from grave excavations, illustrations of battle scenes, and many classical and medieval literary sources, this book discusses how contemporaries showed swords were used. Nevada should make The Unofficial Guide to Las Vegas the official guide to Vegas because there is not a better one. The reader will also find the sections about the history of the town and the chapters on gambling fascinating. The dramatic story of the methamphetamine epidemic as it sweeps the American heartland a timely, moving, very human account of one community s attempt to battle its way to a brighter future.
Crystal methamphetamine is widely considered to be the most dangerous drug in the world, and nowhere is that more true than in the small towns of the American heartland. Everyone who cooks—from the master chef planning an elaborate banquet to the amateur cook looking for a quick dinner—should have a confident understanding of spices and how each one can be used to create an exciting range of taste sensations.
In The Everyday Gourmet: Essential Secrets of Spices in Cooking, join Chef Bill Briwa of The Culinary Institute of America as he reveals the essentials of incorporating a variety of spices from around the world—and perhaps even your own backyard—into your everyday meals.
According to Chef Briwa, each culture in the world has embraced spices in a unique, distinct, and defining way. Latin American spices: Latin America is a treasure trove of exciting spices, many of them used to add a special (but not overwhelming) heat to various dishes. Mediterranean spices: Chef Briwa takes you on a fascinating tour of spices and spice mixtures from the birthplace of Western civilization.
Every minute of this course places you in the hands of a chef whose decades of cooking education have given him both authority in the kitchen and that unique ability to teach and inspire others to cook. Taken together, Essential Secrets of Spices in Cooking is a cornerstone of the well-rounded chef's toolkit and the secret to richer, more rewarding culinary experiences. Aimed at both the intelligent layman and the professional economist, this book is the most comprehensive and intellectually powerful explanation of the nature and value of laissez-faire capitalism that has ever been written. A leading part of its trenchant economic analysis is a consistent demonstration of the natural harmony of the rational self-interests of all men under capitalism--of businessmen and wage earners, of consumers and producers, of men of all races and nationalities, including immigrants and the native born, and of competitors of all levels of ability--consonances most will find astonishing, given the prevailing misunderstandings of capitalism.
The book's importance and appeal to a general audience are evident in its description of prevailing attitudes toward capitalism and its challenge to learn why they are all completely wrong and the cause of self-destructive political behavior on a massive scale. The Internet, mobile technology, the ubiquity of information and the availability of big data have dramatically increased the speed and impact of success and failure. By utilizing the step-by-step process of strategic prioritization developed in the book, you can rework competitive efforts across markets to benefit your business. From its origins as animal magnetism, as practised by Franz Anton Mesmer, to its modern day use as a health cure and a form of entertainment, hypnosis encompasses many different facets of humanity. Vividly written, compellingly readable, this is a fascinating insight into one of the more esoteric branches of science. The never-before-told account of the intersection of some of the most insightful minds of the 20th century, and a fascinating look at how war, resistance, and friendship can catalyze genius.
In the spring of 1940, the aspiring but unknown writer Albert Camus and budding scientist Jacques Monod were quietly pursuing ordinary, separate lives in Paris. Drawing upon a wealth of previously unpublished and unknown material gathered over several years of research, Brave Genius tells the story of how each man endured the most terrible episode of the twentieth century and then blossomed into extraordinarily creative and engaged individuals.
Every technology we rely on today was created by the human mind, seeking to understand the universe around us.
In this personal, visionary, and fascinating work, Neil Turok, Director of the Perimeter Institute for Theoretical Physics, explores the transformative scientific discoveries of the past three centuries - from classical mechanics, to the nature of light, to the bizarre world of the quantum and the evolution of the cosmos. Elegantly written, deeply provocative and highly inspirational, The Universe Within is, above all, about the future - of science, society and ourselves. From a MacArthur Fellow and the author of The Good Soldiers, a profound look at life after war. The wars of the past decade have been covered by brave and talented reporters, but none has reckoned with the psychology of these wars as intimately as the Pulitzer Prize-winning journalist David Finkel.
In his bestselling book, the Secret Footballer shocked the world with his no-holds-barred account of life as a professional footballer.
These are stories of players, teams and tactics, banter, fights and escapades, yachts, champagne and girls. The identities of the players are protected, but few will be able to resist trying to guess who told them. The Secret Footballer reveals everything you need to know about the beautiful (and not so beautiful) game, from racism to relegation and from team talks to the slow decline of the goalkeeper.
In Sister Mother Husband Dog, Delia Ephron brings her trademark wit and effervescent prose to a series of autobiographical essays about life, love, sisterhood, movies, and family.
From keen observations on modern living, the joy of girlfriends, and best-friendship, to a consideration of the magical madness and miracle of dogs, to haunting recollections of life with her famed screenwriter mother and growing up the child of alcoholics, Ephron's eloquent style and voice illuminate every page of this superb and singular work. This book is about a safari adventure to Southern Africa, and is as rich in its history and technical data as it is in its unusually unique extraordinary photography (over 400 of Lars' outdoor adventure photographs) that the authors have provided along with this wonderful adventure primarily illustrating how ancient San Bushman like hunter-gatherer attitudes influence mankind today and secondly how the global issues of land degradation, water resources, climate, struggles of third world countries, protein shortage, disease, biodiversity, and struggles of conservation affect us, and finally to show that conservation is no longer sufficient for both the survival of wildlife but also Mankind, because in many "conservation" areas wild animals are disappearing and we need animals biodiversity to survive dietary strains as the human population peaks at the end of the 21st century rather than just conservation. They use this word "restorancy" because conservation and conservancy imply maintaining the status quo, however, in so many areas the habitat has been decimated and it is no longer a matter of conserving it but rather the environment needs to be restored and wild animals reintroduced to a restorancy. The authors integrate their adventures and stories including dealing with the Terrible Twelve – lions, leopards, elephants, rhino, buffalo, crocodiles, hippos, sharks, mambas and other snakes, tropical diseases, hyenas, and Homo sapiens. Bruce elaborates on why he hunts, his transition from bird hunter to deer hunter, antelope hunter, and then how when he started hunting elk he found, as in Africa, he needed a guide and more help as part of the hunting process.
The authors have done an excellent job of blending the past and existing problems and the future solutions by exploring the Manger of early Mankind and the influences on this remarkably beautiful continent. And now eleven years later a girl called Terra is about to go to school for the first time. This beautiful volume celebrates one of the twentieth century's most important photographers, Dorothea Lange.
Presented as the companion book to a PBS American Masters episode that will air in 2014, this beautiful ebook offers an intimate and unparalleled view into the life and work of one of our most cherished documentary photographers.
This latest book by Azizi Ali is about wealth building strategies that actually works; not fuzzy stories nor theories from ivory towers. The United States is more vulnerable today than ever before-including during the Great Depression and the Civil War-because the pillars of democracy that once supported a booming middle class have been corrupted, and without them, America teeters on the verge of the next Great Crash. The United States is in the midst of an economic implosion that could make the Great Depression look like child's play. The result is a "for the rich, by the rich" scheme leading to policies that only benefit the highest bidders. However, a backlash is now palpable against the "economic royalists"-a term coined by FDR to describe those hoarding power and wealth-including the banksters, oligarchs, and politicians who have plunged our nation into economic chaos and social instability.
Although we are in the midst of what could become the most catastrophic economic crash in American History, a way forward is emerging, just as it did in the previous great crashes of the 1760s, 1856, and 1929. Thoroughly researched and passionately argued, The Crash of 2016 is not just a roadmap to redemption in post-Crash America, but a critical wake-up call, challenging us to act. Geometry defines the world around us, helping us make sense of everything from architecture to military science to fashion. In The King of Infinite Space, renowned mathematics writer David Berlinski provides a concise homage to this elusive mathematician and his staggering achievements. Zumwalt is a compelling portrait of the controversial military man who is widely regarded as the founder of the modern U.S. During the Vietnam War, Time reporter Pham Xuan An befriended everyone who was anyone in Saigon, including American journalists such as David Halberstam and Neil Sheehan, the CIA's William Colby, and the legendary Colonel Edward Lansdale—not to mention the most influential members of the South Vietnamese government and army.
In Perfect Spy, Larry Berman, who An considered his official American biographer, chronicles the extraordinary life of one of the twentieth century's most fascinating spies. This history deals with the bad girls of England's medieval royal dynasties, the queens who earned themselves a notorious reputation. This study reveals much about the role of the medieval queen and the evolution of the role that led, ultimately, to the reign of Elizabeth I and a new concept of queenship.
When Mae Holland is hired to work for the Circle, the world's most powerful internet company, she feels she's been given the opportunity of a lifetime. As Mae tours the open-plan office spaces, the towering glass dining facilities, the cozy dorms for those who spend nights at work, she is thrilled with the company's modernity and activity.
Mae can't believe her luck, her great fortune to work for the most influential company in the world - even as life beyond the campus grows distant, even as a strange encounter with a colleague leaves her shaken, even as her role at the Circle becomes increasingly public. Cameron, the author of more than 25 books and probably best-known for The Artist's Way, brings her fans a twist on a stereotypical romance that strikes a chord with those willing to immerse themselves in a world of ghosts.
Edward's music fills Anna's apartment with beautiful sounds that disturb her concentration and her lines of communication with ghosts. This collection of Atwood short stories is peopled by observant, sensitive souls who yearn to make connections but almost always come up short. Both a love story and a reporter's first draft of history, Honeymoon in Tehran is a stirring, trenchant, and deeply personal chronicle of two years in the maelstrom of Iranian life. In 2005, Azadeh Moaveni, longtime Middle East correspondent for Time magazine, returns to Iran to cover the rise of President Mahmoud Ahmadinejad. And then the unexpected happens: Azadeh falls in love with a young Iranian man and decides to get married and start a family in Tehran.
Despite her busy schedule as a wife and mother, Azadeh continues to report for Time on Iran's nuclear standoff with the West and Iranians' dissatisfaction with Ahmadinejad's heavy-handed rule. Powerful and poignant, fascinating and humorous Honeymoon in Tehran is the harrowing story of a young woman's tenuous life in a country she thought she could change.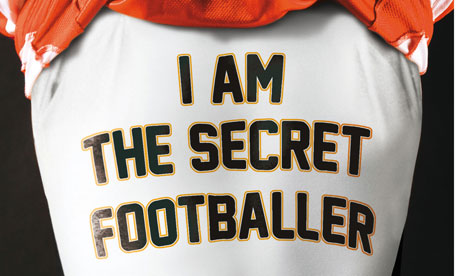 From one of Germany's finest writers comes a wonderfully light and humorous novel set during the tumultuous events of 1989. Having just unexpectedly quit her job as a waitress, Evelyn returns home one day to find Adam sleeping with one of his customers. Upending our expectations from the start, Adam and Evelyn is a deceptively simple love story that will enthrall longtime readers and those new to the delights of Ingo Schulze's stories alike.
With a suitcase full of Jane Austen novels en espanol, Amy Elizabeth Smith set off on a yearlong Latin American adventure: a traveling book club with Jane.
Whether sharing rooster beer with Guatemalans, joining the crowd at a Mexican boxing match, feeding a horde of tame iguanas with Ecuadorean children, or tangling with argumentative booksellers in Argentina, Amy came to learn what Austen knew all along: that we're not always speaking the same language— even when we're speaking the same language. But with true Austen instinct, she could recognize when, unexpectedly, she'd found her own Senor Darcy. All Roads Lead to Austen celebrates the best of what we love about books and revels in the pleasure of sharing a good book— with good friends. This first publication of the letters of one of America's most consistently admired writers is both an exciting and a significant literary event.
The 566 letters collected here, nearly 20 percent of the total, range from the funny (and mostly misspelled) reports of life in Red Cloud in the 1880s that Cather wrote as a teenager, through those from her college years at the University of Nebraska, her time as a journalist in Pittsburgh and New York, and during her growing eminence as a novelist. The voice heard in these letters is one we already know from her fiction: confident, elegant, detailed, openhearted, concerned with profound ideas, but also at times funny, sentimental, and sarcastic.
Representative of the exotic and erotic east, enemy of Christianity, prophet of hedonism, champion of free thinkers, Omar Khayyam and his Ruba'iyyat have been the stuff of legend for centuries. With an Introduction by Robert Giroux, The Complete Stories of Bernard Malamud is "an essential American book," Richard Stern declared in the Chicago Tribune when the collection was published in hardcover. The volume gathers together fifty-five stories, from "Armistice" (1940) to "Alma Redeemed" (1984), and including the immortal stories from The Magic Barrel and the vivid depictions of the unforgettable Fidelman. Inspired by literature's most haunting love triangle, award-winning author Lynn Cullen delivers a pitch-perfect rendering of Edgar Allan Poe, his mistress's tantalizing confession, and his wife's frightening obsession . 1845: New York City is a sprawling warren of gaslit streets and crowded avenues, bustling with new immigrants and old money, optimism and opportunity, poverty and crime.
A beautiful new translation of beloved Chinese author Lao She's masterpiece of social realism, about the misadventures of a poor Beijing rickshaw driver. First published in China in 1937, Rickshaw Boy is the story of Xiangzi, an honest and serious country boy who works as a rickshaw puller in Beijing. One of the most important and popular works of twentieth-century Chinese literature, Rickshaw Boy is an unflinchingly honest, darkly comic look at a life on the margins of society and a searing indictment of the philosophy of individualism.
One day, Dave Navarro decided to open the doors of his house in the Hollywood hills to the chaos of the valley below.
Accompanying the strips are hilarious stories, musings, tell-all anecdotes, and other glimpses into the lifestyle of one of the most decadent rock stars of our time. At the gateway to the Mediterranean lie the two Pillars of Hercules: Gibraltar and Ceuta, in Morocco. His grand tour of the Mediterranean begins in Gibraltar and takes him through Spain, the French Riviera, Italy, Greece, Istanbul and beyond. Told with Theroux's inimitable wit and style, this lively and eventful tour evokes the essence of Mediterranean life.
World class marketing experts, Nirmalya Kumar and Jan-Benedict Steenkamp set out a cutting-edge plan for emerging market brands to achieve success in international markets. For each strategic route, Kumar and Steenkamp examine the most effective implementation as well as identifying the problems that companies will face and how these can be overcome.
Brand Breakout is not only a practical and enlightening guide for emerging market brands but crucial reading for Western companies who should not underestimate the challenge coming from these up-and-coming international businesses.
In this engaging and illuminating book, Brand Breakout equips readers with the knowledge and techniques so that their brand can finally go global. Outside of its top executives, there is no single position more central to an organization's overall success than the business analyst. Presenting best practices for identifying business problems that need solving and ensuring their solutions bring value to your organization, Business Analysis: Best Practices for Success demonstrates that the business analyst is more than a requirements recorder.
This practical guide takes a critical look at the business analyst's role as the ultimate problem solver in both the business and development communities when there is a problem. Since I'm doing all three roles, what is the difference between the project manager, the systems analyst, and the business analyst? Is it necessary to provide cost justification such as an ROI for projects, and if so, how do you do it? Being a business analyst means you are the center of change in your organization, and that's a dangerous place to be without a map, or at least a good plan of action.
The Secret Footballer has been providing snapshots and opinion on football for 18 months, and the frequent articles with The Guardian have kept people guessing at the identity of the man behind the series. In July, The Guardian secured the global rights to produce a book by The Secret Footballer and it has been one of the most hotly anticipated ahead of its release this week. Thanks to the good folk at The Guardian, we have a review copy on its way in the post and can't wait to sit down and read what is no doubt an excellent insight in to modern football. But this is where academies can come in useful, too, as frequently it's the parents who need educating.
I've had both the pleasure and pain of working with various managers, coaches and players, all with their own ideas and philosophies. I believe ensuring an adequate intake of those would go a long way in preventing teeth problems.
Never played for Man Utd and in the book he says things like he's been stopped in the street and parents say their kids want to be him.
Book mentions a fallout with a manager slating him in the press, then SF got revenge in a paper.. He was known for some pretty bizarre behaviour like throwing buckets of cold water over the players before games and was sacked after falling out with the chairman despite being their most successful manager.
Maybe this was the period when he suffered depression as his performance level certainly dropped to the point of being unrecognisable as the player he was at Reading. In the column regarding relegation TSF mentions that during that relegation season a poor headed clearance of his was volleyed straight back in for a goal.
I can't find any reference to Dave Kitson being captainy at any of his clubs, am I missing something or does this rule him out as TSF ? I found a gem of an article that gives it all away, but I will wait for you all to find it, to make it more interesting. Then you have just a few days ago TSF answering question in the Guardian, and he also seems bothered by these washbags.
Was worried it was just going to be all the articles he wrote one after the other but he's gone to the trouble of updating, joining together and talking around the pieces he wrote previously.
Details like that are bound to be changed to try to hide the identity, plus he may well have added in a few anecdotes that actually happened to other players as if they happened to him. I expect a few choice French expressions to be written about Mess(e)rs Dunne, Collins and Ireland. He is the god of storms and thunder, who rides to war in a chariot pulled by goats, and who is fated to fall in battle with the Midgard Serpent during Ragnarok, the end of all things. It not only contains the names of hundreds of Greek and Roman gods and goddesses, it has accounts of the societies peoples and writings of eternal scholars and authors and their lifetimes. Initiated by archaeologists in Greece and the eastern Mediterranean, the network drew on scholars' personal contacts and knowledge of languages and terrain.
Often mistaken for mild-mannered professors and scholars, such archaeologists as University of Pennsylvania's Rodney Young, Cincinnati's Jack Caskey and Carl Blegen, Yale's Jerry Sperling and Dorothy Cox, and Bryn Mawr's Virginia Grace proved their mettle as effective spies in an intriguing game of cat and mouse with their Nazi counterparts. Although the club is older, the knife more universal, and the firearm much more efficient, it is to the sword that most decoration, myth, mysticism and reverence has been given. The romance of the sword is very much alive—but movies, books and fiction of all types have romanticized the past, and particularly the sword, beyond all recognition of the real thing. Building on Oakeshott and other authoritative writers on the subject, this volume, representing ten years of writing and a lifetime of experience, will add to the body of knowledge of the history of swords by illustrating not only the beauty of the form of the sword, but also their beauty of function. With insightful writing, up-to-date reviews of major attractions, and a lot of "local" knowledge, this book has it all. Every gambler should be required to read this book cover to cover before they spend a vacation contributing to the casinos all the money that it takes to run all those flashing lights.
Tracing the connections between the lives touched by the drug and the global forces that set the stage for the epidemic, Methland offers a vital and unique perspective on a pressing contemporary tragedy. An aromatic array of spices fills each of these six engaging lessons, providing you with myriad ways to use spices in soups and salads, with meat and fish, and even in drinks and desserts. This makes Essential Secrets of Spices in Cooking an excellent way to savor the spices and cuisines of exotic locales—and even recreate them right in your home. Among those you'll get firsthand experience with are toasted mustard seeds, black peppercorns, cardamom, and tamarind, as well as special spice mixtures called masalas.
Gain confidence in cooking with a range of chiles—from jalapenos to poblanos and guajillos to anchos—as well as with regional spices such as Mexican oregano and canela ("true cinnamon").
A chile pepper paste from Tunisia (harissa), a Turkish spice mixture that goes great with grilled meats (baharat), and powdered sumac (used in the eastern Mediterranean to make food sour in the absence of vinegar) are just three of the many tastes you'll encounter.
You actually get to watch an expert chef put them to use in a fascinating series of dishes that highlight a particular spice's characteristics, whether the captivating aroma of toasted cumin or the palate-warming heat of a roasted chile. Chef Briwa has crafted a lecture series that's essential for anyone looking to spice up everyday meals.
It represents a twofold major integration of truths previously discovered by other writers, combined with numerous original contributions made by the author himself. Reisman is able to develop the numerous major original contributions that the book presents on the subjects of profits, wages, saving, capital accumulation, aggregate economic accounting, monopoly, and natural resources, among other vital subjects.
Its thesis is that never have so many people been so ignorant and confused about a subject so important, as most people now are about economics and capitalism. Those who succeed today do so because they compete in the most advantageous part of the market.
Learn to recognize strategic decisions that provide the best margins, overall profitability, and growth. With relatable vignettes and accessible guidelines, Compete Smarter, Not Harder can make your business more profitable and you more effective. A lively mixture of popular history, science and psychology, Hidden Depths is the definitive work on hypnosis. Always controversial, the outlandish claims that its zealous believers make are only matched in intensity by the howls of derision that they provoke from sceptics. After the German invasion and occupation of France, each joined the Resistance to help liberate the country from the Nazis, ascended to prominent, dangerous roles, and were very lucky to survive.
It is a story of the transformation of ordinary lives into exceptional lives by extraordinary events--of courage in the face of overwhelming adversity, the flowering of creative genius, deep friendship, and of profound concern for and insight into the human condition. Scientific knowledge is our most precious possession, and our future will be shaped by the breakthroughs to come.
Each new discovery has, over time, yielded new technologies causing paradigm shifts in the organization of society.
Thompson tells the dramatic story of one of the most successful research aircraft ever flown.
For The Good Soldiers, his bestselling account from the front lines of Baghdad, Finkel embedded with the men of the 2-16 Infantry Battalion during the infamous "surge," a grueling fifteen-month tour that changed them all forever.
Once again, he has embedded with some of the men of the 2-16—but this time he has done it at home, here in the States, after their deployments have ended. With his unparalleled ability to report a story, he climbs into the hearts and minds of those he writes about.
They belong to a side of football that most players wish to keep private - some take place on the pitch, but most are a long way from the glare of the TV cameras. In "Losing Nora," she deftly captures the rivalry, mutual respect, and intimacy that made up her relationship with her older sister and frequent writing companion. Why did we transition from hunter – gatherers to pastoralists or agriculturalists and civilization, despite the "luxurious" living of hunter -gatherers and what relics of hunting remain in our daily lives?
He relates how Rivulets of Moment, including based on the adventure stories he read as a child about the "jungles" of Africa, a rifle, a trip to Africa, and a dream converged into a river carrying him to trophy hunting in Africa.
How has the enigma of earth's geology from the Big Bang onwards, including Moses timeline, and weather stresses, driven animal physiology to adapt, and in turn anatomy and behavior to accommodate, and how do different genealogies based on various methods reconcile with ancient biped Australopithecus and Homo species anatomical findings? No-one can quite understand why we're intent on destroying the only place we have to live in the Universe.
Not humanity, obviously, we're appalling, but until we manage to kill every other living thing on the planet there are some truly wonderful places on Rrth and some wonderful creatures living in them. The occupants of a car traveling down a lonely road spot his ship (the sort of massive lemon coloured, lemon shaped starship that really shouldn't be hanging in the sky over a road).
Led off by an authoritative biographical essay by Elizabeth Partridge (Lange's goddaughter), the book goes on to showcase Lange's work in over a hundred glorious plates.
In The Crash of 2016, Thom Hartmann argues that the facade of our once-great United States will soon disintegrate to reveal the rotting core where corporate and billionaire power and greed have replaced democratic infrastructure and governance.
Hartmann outlines the destructive forces-planted by Lewis Powell in 1971 and come to fruition with the "Reagan Revolution"-that have looted our nation over the past decade, and how their actions fit into a cycle of American history that lets such forces rise to power every four generations.
Only if the right reforms are enacted and the moral choices are made, can we avert disaster and make our nation whole again. And for over two thousand years, geometry has been equated with Euclid's Elements, arguably the most influential book in the history of mathematics. Berlinski shows that, for centuries, scientists and thinkers from Copernicus to Newton to Einstein have relied on Euclid's axiomatic system, a method of proof still taught in classrooms around the world.
None of them ever guessed that he was also providing strategic intelligence to Hanoi, smuggling invisible ink messages into the jungle inside egg rolls. Some of them are well known and have been the subject of biography—Eleanor of Aquitaine, Emma of Normandy, Isabella of France, and Anne Boleyn, for example—while others have not been written about outside academic journals. The Circle, run out of a sprawling California campus, links users' personal emails, social media, banking, and purchasing with their universal operating system, resulting in one online identity and a new age of civility and transparency. There are parties that last through the night, there are famous musicians playing on the lawn, there are athletic activities and clubs and brunches, and even an aquarium of rare fish retrieved from the Marianas Trench by the CEO. What begins as the captivating story of one woman's ambition and idealism soon becomes a heart-racing novel of suspense, raising questions about memory, history, privacy, democracy, and the limits of human knowledge.
A schoolteacher by day, she is a medium by night, covertly helping people reunite with their lost loved ones.
She and Edward fall for each other fast, but Anna is conflicted: By exposing her true identity, does she risk losing what may be her true love?
The stories are all intimately interior, exploring the secret places all of us harbor that ultimately isolate one from another. As she documents the firebrand leader's troublesome entry onto the world stage, Moaveni richly portrays a society too often caricatured as the heartland of militant Islam.
But as women are arrested on the street for "immodest dress" and the authorities unleash a campaign of intimidation against journalists, the country's dark side reemerges. A wobbling Hungary has just opened its borders to Austria enabling a flood of refugees to escape, the Berlin Wall is on the cusp of falling, and, yet, seemingly sheltered from this onrushing new world in their idyllic East German home are Adam, a tailor and dressmaker who enjoys a life of dressing (and undressing) his appreciative clientele, and Evelyn, Adam's restless girlfriend.
Calmly, but quickly, Evelyn packs her belongings and runs off to Hungary on a vacation she had originally planned to take with Adam. In six unique, unforgettable countries, she gathered book-loving new friends— taxi drivers and teachers, poets and politicians— to read Emma, Sense and Sensibility, and Pride and Prejudice. Willa Cather, wanting to be judged on her work alone, clearly forbade the publication of her letters in her will. Postcards and letters describe her many travels around the United States and abroad, and they record her last years in the 1940s, when the loss of loved ones and the disasters of World War II brought her near to despair. Unfiltered as only intimate communication can be, they are also full of small fibs, emotional outbursts, inconsistencies, and the joys and sorrows of the moment. Nourished by an admiration of Khayyam that has been with him since childhood, Aminrazavi's comprehensive new biography reintroduces the figure of Khayyam, and his great achievements, to the Western world. His praise was echoed by other reviewers and by readers, who embraced the book as they might a displaced person in one of Malamud's stories, now returned to us, complete and fulfilled and recognized at last. It is a varied and generous collection of great examples of the modern short story, which Malamud perfected, and an ideal introduction to the work of this great American writer. Edgar Allan Poe's "The Raven" is all the rage—the success of which a struggling poet like Frances Osgood can only dream. A man of simple needs whose greatest ambition is to one day own his own rickshaw, Xiangzi is nonetheless thwarted, time and again, in his attempts to improve his lot in life.
This chronicle of a year in Navarro's life is also a gritty portrait of his descent into drug use and self-destructiveness, and his struggle to find meaning. He travels by any means necessary - including dilapidated taxi, smoke-filled bus, bicycle and even a cruise-liner. Brand Breakout outlines eight strategies - including the Asian tortoise route, from B2B to B2C, brand acquisition and leveraging cultural resources - that will take brands from domestic dominance to worldwide triumphominance cultural resources rand will go global.kground. Full of case studies from around the world including HTC, Tata Motors, Samsung, Lenovo, Pearl River Piano, Havaianas and Corona, the authors demonstrate that their strategies and underlying strategic brand-building principles are here to stay. By understanding their strategies and success factors, Western companies can plot their counter-strategies for this new business environment. The business analyst may be the only position within an enterprise that has knowledge of business processes, as well as the IT technology that supports them, all while bringing technical and business staff together to collaboratively solve problems. Rather, the business analyst is a central cog in the successful organization's driving wheel.
Filled with illustrative case studies, tips, tricks, techniques, and guerrilla tactics, Business Analysis helps execute the process in the face of sometimes overwhelming political or social obstacles. Create positive change for your organization, improve processes, clarify communications, investigate problems, produce solutions— do it all, with the hard-won guidance found in Steven Blais's Business Analysis.
I have won back-to-back player of the year awards, trophies and played against all the big-name players that the Premier League can offer" Loads on that statement?
Kitson is articulate, considered, well read, always shunned the limelight and openly talked about wanting to be a writer (a thing that the TSF was keen to stress in the R4 interview today). His lack of ready cash might be due to not getting paid by Portsmouth or the tax bill he got that nearly bankrupted him. And the article in the Guardian I have included a link for goes on about him wanting to reveal the truth about footballers.
This book collects the greatest myths and legends of the thunder god, while also explaining their historical context and their place in the greater Norse mythology.
It is updated to recent facts and contains perpetuate amounts of self-reference to its own chapters. While modern readers might think Indiana Jones is just a fantasy character, Classical Spies discloses events where even Indy would feel at home: burying Athenian dig records in an Egyptian tomb, activating prep-school connections to establish spies code-named Vulture and Chickadee, and organizing parachute drops.
Relying on interviews with individuals sharing their stories for the first time, previously unpublished secret documents, private diaries and letters, and personal photographs, Classical Spies offers an exciting and personal perspective on the history of World War II. The katana has been called "The Soul of the Samurai," the Vikings lavished love, care and attached wonderful names to their weapons. Compiled and written by a team of experienced researchers whose work has been cited by such diverse sources as USA Today and Operations Research Forum, The Unofficial Guide to Las Vegas digs deeper and offers more than can any single author. In truth, The Unofficial Guide to Las Vegas emphasizes how to have fun and understand the crazy environment that is today's Vegas.
6,159), which, like thousands of other small towns across the country, has been left in the dust by the consolidation of the agricultural industry, a depressed local economy, and an out-migration of people. Whether oregano, chiles, coriander, cinnamon, thyme, or even tea, spices add incredible dimensions to what would otherwise be plain, ordinary meals. Filmed on location in the kitchens of the CIA's Greystone campus in Napa Valley, these lessons are rich with insights that are sure to take your cooking to the next delicious level. After these six lessons, you'll have a well-rounded mastery of how to cook with a wide range of international spices. And the included guidebook—with full-color photos, techniques for cooking with spices, and easy-to-read recipes—makes a handy resource for the home chef.
Within economic theory, it integrates leading ideas of the Austrian school with needlessly abandoned doctrines of the British classical school.
Based on the same foundation, the book presents the most powerful critiques of Marx, Keynes, the pure-and-perfect competition doctrine, and environmentalism to be found anywhere. It argues that in its logically consistent form of laissez-faire capitalism--that is, with the powers of government limited to those of national defense and the administration of justice--capitalism is a system of economic progress and prosperity for all, and is a precondition of world peace. William Putsis shows you how to seize market opportunities that will have the greatest impact across multiple markets.
Hypnotism exists on the periphery of the scientific community, much as it has since its inception, and Robin Waterfield approaches the issues with an open mind, carefully stripping the fact from the fancy and the truth from the myth.
After the war and through twists of circumstance, they became friends, and through their passionate determination and rare talent they emerged as leading voices of modern literature and biology, each receiving the Nobel Prize in their respective fields. Now, he argues, we are on the cusp of another major transformation: the coming quantum revolution that will supplant our current digital age.
The first full-length account of the X-15 program, the book profiles the twelve test pilots (Neil Armstrong, Joe Engle, Scott Crossfield, and the author among them) chosen for the program.
In Finkel's hands, readers can feel what these young men were experiencing, and his harrowing story instantly became a classic in the literature of modern war. He is with them in their most intimate, painful, and hopeful moments as they try to recover, and in doing so, he creates an indelible, essential portrait of what life after war is like—not just for these soldiers, but for their wives, widows, children, and friends, and for the professionals who are truly trying, and to a great degree failing, to undo the damage that has been done. Thank You for Your Service is an act of understanding, and it offers a more complete picture than we have ever had of these two essential questions: When we ask young men and women to go to war, what are we asking of them? Now, in his new book, he gathers together the best stories he has heard during his career as a professional footballer.
But whoever he is - and whoever he plays for - he is always honest, fearless and opinionated.
Is basketball a hunting reflection of a team on each side of a mastodon trying to dunk stones on the mastodon's head and why were we so successful in hunting and overcoming other animals? Lars accompanied him and interviews Bruce, friends, PHs, photographs, and documents the return to the Bushveld and wildlife interactions where Lars grew up.
How did emerging biped Paleo-anthropology and Paleolithic stresses, reflected in the Healthy San Bushmen diet, drive our need to hunt for protein, leadership, belief, protection against wild animal attack and disease, and what are the future challenges for our modern civilization and healthcare? Understandably the Bradbury's crash (interrupting the latest in a constant procession of bitter rows). Dorothea Lange is the only career-spanning monograph of this major photographer's oeuvre in print, and features images ranging from her iconic Depression-era photograph "Migrant Mother" to lesser-known images from her global travels later in life. Our once-enlightened political and economic systems have been manipulated to ensure the success of only a fraction of the population at the expense of the rest of us. Before us stands a genuine opportunity to embrace the moral motive over the profit motive-and to rebuild the American economic model that once yielded great success. Euclid's use of elemental logic—and the mathematical statements he and others built from it—have dramatically expanded the frontiers of human knowledge. Chief of Naval Operations during the decades-long Cold War crisis, Zumwalt implemented major strategic innovations that endure to this day, especially in his campaign against racism and sexism throughout the fleet. The appeal of these notorious queens, apart from their shared taste for witchcraft, murder, adultery, and incest, is that because they were notorious they attracted a great deal of attention during their lifetimes. Anna leads a double life, guarding her secret as much as she guards her heart—until Edward, a gangly yet quietly handsome concert pianist, moves into her building.
We meet characters with heightened self-awareness but not enough self-knowledge to attain what they most want.
Living and working in Tehran, she finds a nation that openly yearns for freedom and contact with the West, but whose economic grievances and nationalist spirit find a temporary outlet in Ahmadinejad's strident pronouncements.
Preparing to be wed by a mullah, she sits in on a government marriage prep class where young couples are instructed to enjoy sex. Accompanying Evelyn on her journey is her friend Simone and Michael, Simone's West German cousin.
But now, more than sixty-five years after her death, with her literary reputation as secure as a reputation can be, the letters have become available for publication. Written to family and close friends and to such luminaries as Sarah Orne Jewett, Robert Frost, Yehudi Menuhin, Sinclair Lewis, and the president of Czechoslovakia, Thomas Masaryk, they reveal her in her daily life as a woman and writer passionately interested in people, literature, and the arts in general. The Selected Letters is a deep pleasure to read and to ponder, sure to appeal to those with a special devotion to Cather as well as to those just making her acquaintance.
Blending a readable and accessible narrative with scholarly ambition and years of research, Aminrazavi's work covers not only Khayyam's well-known poetry, but also his extraordinary life, his neglected philosophical writings and the impact of his work in the West. As a mother trying to support two young children after her husband's cruel betrayal, Frances jumps at the chance to meet the illustrious Mr. Designed by the mad genius who produced Manson's, Motley Crue's and Mankind's books, Don't Try This at Home is a visual masterpiece, a celebrity expose, and a shocking, hilarious and irresistible read. And he encounters bullfights, bazaars and British tourists, discovers pockets of humanity in war-torn Slovenia and Croatia, is astounded by the urban developments on the Costa del Sol and marvels at the ancient wonders of Delphi.
If it is him I guess the column might not be around much longer unless Palace, Charlton or whoever sign him up.
It also covers the history of Thor as a legendary figure, how he was viewed by different cultures from the Romans to the Nazis, and how he endures today as a popular heroic figure. Its easy to find information is key to any myhtology lover or student looking for reference. Even more, it is not just one bias view of a story, but also refers to other's perspectives of the fables. This is the only guide that explains how Las Vegas works and how to use that knowledge to make every minute and every dollar of your time there count. As if this weren t enough to deal with, an incredibly cheap, longlasting, and highly addictive drug has rolled into town. And while cooking with these and other spices from around the world can often be intimidating and confusing, they're actually quite easy to adapt to your own everyday cooking.
It further integrates such reconstituted economic theory with essential elements of Ayn Rand's philosophy of Objectivism. Following an exhaustive economic analysis of virtually every aspect of capitalism, the book's concluding chapter is devoted to the presentation of a long-range political-economic program for the achievement of a fully capitalist society. Facing this brave new world, Turok calls for creatively re-inventing the way advanced knowledge is developed and shared, and opening access to the vast, untapped pools of intellectual talent in the developing world. Thompson has translated a highly technical subject into readable accounts of each pilot's participation, including many heroic and humorous anecdotes and highlighting the pilots' careers after the program ended in 1968. Here he reveals everything you need to know about the hidden world of professional football, and what it's really like to do the job that most of us can only dream of. Is not President Obama's hunt for Bin Laden the ultimate modern manifestation of our deeply ingrained hunting process?
It tells the story of a girl who grows up in a very different world, who gains a unique perspective on our world and a unique perspective on her new home. Perfect for those who are busy with work or running their own business or came into new wealth, this book will guide them on how to make their money work harder for them while they enjoy the best of what life has to offer. Larry Berman, the author of Perfect Spy, offers a fascinating, detailed look at an extraordinary man—winner of the Presidential Medal of Freedom—an inspiring portrait of leadership that is essential in these troubled times. Hurren doesn't attempt to give distinctive voice to these people, but she infuses each with intelligence and perception.
Mingling with underground musicians, race car drivers, young radicals, and scholars, she explores the cultural identity crisis and class frustration that pits Iran's next generation against the Islamic system. She visits Tehran's bridal bazaar and finds that the Iranian wedding has become an outrageously lavish–though often still gender-segregated–production.
X," the government agent assigned to mind her every step, forces Azadeh to make the hard decision that her family's future lies outside Iran. It features a variety of supporting material, including original translations and the full text of Fitzgerald's Rubaiyyat, and will prove an ideal introduction not only for those who want to know more about the poets inspired by Rumi, but also for students on a variety of humanities and Middle-East related courses. Her reading is silken, keeping attention on Atwood's lyrical description and surprising insightfulness. When she becomes pregnant, she must prepare to give birth in an Iranian hospital, at the same time observing her friends' struggles with their young children, who must learn to say one thing at home and another at school. Following the group in his family's rickety 1961 Communist-made automobile, Adam chases after Evelyn, banishing himself from his Garden of Eden as she pursues her very own idea of heaven. Although not a great fan of Poe's writing, she is nonetheless overwhelmed by his magnetic presence— and the surprising revelation that he admires her work. But when Edgar's frail wife Virginia insists on befriending Frances as well, the relationship becomes as dark and twisted as one of Poe's tales. Eclipsing the usual list of choices, it unambiguously rates and ranks everything from hotels, restaurants, and attractions to rental car companies.
Economic progress is a ravaging of the planet and, in the form of improvements in efficiency, a cause of unemployment and depressions. As Adam and Evelyn are swept out on a Western tide of new freedoms—helping refugees and helping themselves to impetuous trysts with others along the way—they find themselves forced to adjust to life in a world forever changed.
And like those gothic heroines whose fates are forever sealed, Frances begins to fear that deceiving Mrs. With The Unofficial Guide to Las Vegas, you know what's available in every category, from the best to the worst. War and destruction or additional peacetime government spending are necessary to prevent unemployment under capitalism.