09.02.2016
The Secret Chocolate bar was made by Nestle in the 80's and 90's and was one of the most delicious treats ever. Unfortunately the Secret Chocolate Bar was withdrawn from sale due to the high production costs and low volume of sales.
Does anyone remember a chocolate shaped Panda which was filled with fondant and it had a foil wrapper round it?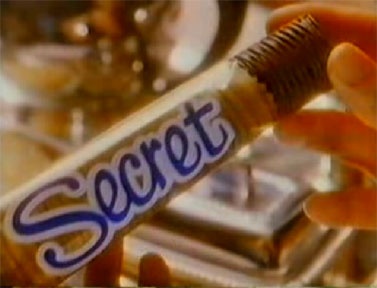 In the 80s I used to have chocoalate bars that had pictures of monsters or something on them, I think there was also a thundercats type one and when you bit into it it had red gooey stuff. I loved this bar, it was sad to find out they had gone, it wasn't an overnight thing they just started to become harder to find till they were no longer anywhere. It had a sort of bird's nest chocolate outer with a creamy mousse center similar to the inside of a Walnut Whip.
They came in a white protective card sleeve and apparently had a gold wrapper with the word Secret written on it in purple.