09.11.2013
If you think self-care is selfish and you are often (always) last on your own to-do list, this class is perfect for you! We had a generous lunch break so the kids could refuel and recharge (did I mention it was sweltering?).
Securing space in Franklin has been a challenge for us (understatement of the year), so if you are a business who likes to invest in children, or if you have a space you could rent to us, please let me know.
As for me, my travels will take me to the Woodshed Gallery in Franklin from July 30 – August 3 for another summer camp. If you are a regular participant in our Holliston after-school programs or live in a surrounding town and want to give them a try, we are launching a new rewards program. SPECIAL OFFER: Register to become a Preferred Customer at no charge and receive a 30% discount on NSE products. If you are interested in more great parenting information from Our Kids you can subscribe to our newsletter. TweetSummer camp is a great opportunity for kids to learn important life skills, such as how to get along with others, how to overcome challenges, and how to be strong leaders.
We hope that you are interested in joining our family and being a part of the special magic that we create.
For 25 years, a camp in the suburbs has provided a place for children to have fun, build self-esteem and not be judged. We will dispel common myths, discuss practical ways of nurturing yourself, and finish class by making a luxurious assortment of sugar and salt scrubs.
Last week, I co-ran a summer camp for kids ages 7-12 with the Drama Kids Program of Metro West. The partnership with Drama Kids worked really well, and this pairing has the potential to be HUGE if we can focus and put in some hard work. The kids worked on projection of their voices (which I learned is quite different from yelling), stage presence and positioning, and engaging the audience.
As I tend to do with the majority of my classes, I started camp most days with messages about self-esteem, bullying, confidence, random acts of kindness, and being happy with being yourself.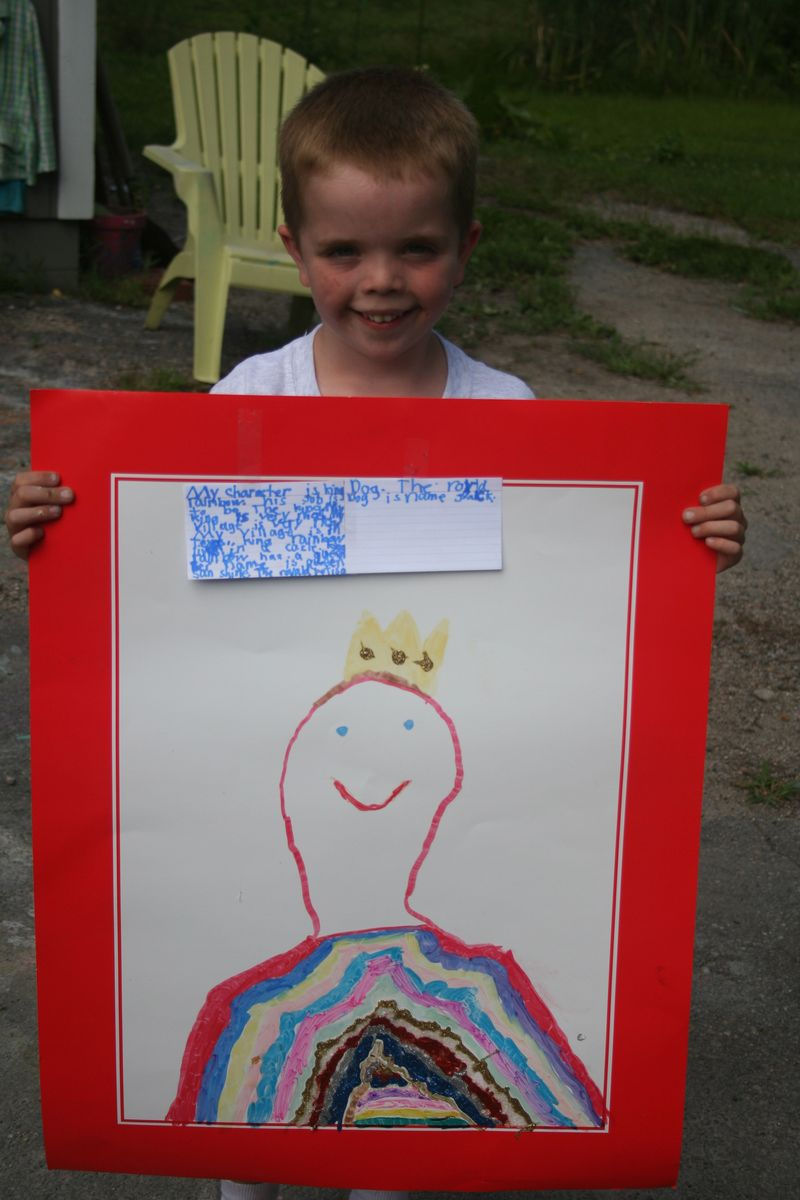 The kids left on Friday feeling uplifted, confident, successful, and proud of what they did. You get 20% off all after school programs and between 10-20% off all other Self Esteem Through Art programs. If you are new here, you might want to subscribe to the RSS feed for updates on this topic. Striving to unlock talents of human resources & promote leadership development in youth.
We also had a phenomenal group of kids; a great mix of ages, genders, talents, and confidence levels.
Part of the program was educational — talking about the medieval time period and what life was like back then. They worked on mini-scripts, which were short (often comedic), one-act scenes in which their tone, facial expressions, and body language did a lot of the talking for them.
They created tee-pees in the yard from recycled materials, they beaded hair, and some even chose to do more art – like painting seashells and creating expressive canvases. These are good ice-breaker activities (ask the kids about the toilet paper activity), and help to demonstrate that no matter how different we all look and act, at our very cores we are all so, so similar. It was a great week and I want to thank Sandy for introducing Susie and me, thank Susie and Jen for collaborating with me and creating something fabulous, and Rae for letting us hold camp at her facility. It was the first 45-60 hour week I have worked in just about three years…and I was WIPED! Everyone brought something to the table at the beginning of the week, whether it was sense of humor, creativity, or leadership skills, and left at the end of the week with something extra.
We drew parallels to movies they might be familiar with that also had a medieval theme (like Shrek). Some of them even staged their own moment of silence and acted out their thoughts, complete with decorative duck tape. It doesn't matter if you are 7 or 70, our main desires in life are to be heard, be understood, and be loved and accepted for who we are.
You can contact the gallery directly to register (508-533-6277) — deadline is Saturday, July 21. The goal of the drama portion was for the kids to create their own play based in the renaissance era.
Rae from the Cosmic Sister is the coolest in the eyes of our campers, because one afternoon she arranged for a special visit from an ice-cream truck!
So, we did a quick group activity at the beginning of each afternoon, and then it was time for the kids to get blissfully messy in their artistic endeavors. But, it was the good kind of WIPED that comes from sweat, creativity, knowing you created something memorable from the bottom of your soul, and really making a difference in the lives of others. Some started out so unsure of themselves and by the end of the week, they were stealing the show. They also collaborated on, and worked tirelessly toward, creating the scenery for the play and many of the props.
Some began the week with quiet voices and not much in the way of stage presence, but by Friday, they were projecting their little butts off…and having a great time doing it. That means that we have a theme and a project framework that the kids work on, but then I let them create as they see fit.
Susie and Jen are wonderful at boosting the kids' confidence, and have a particularly good knack for knowing the ways in which each child has the capacity to shine.
They main goal of these programs is to get kids participating, feeling confident, and understanding that art is a phenomenal way of expressing yourself – without having to say a word.