If you feel hungry when you're on campus, it might be because of one of the college's latest efforts at sustainability. Dan Watrin, executive chef at Bon Appetit on Cornell's campus, pours oil that will be used to make biodiesel.
In the past six months, Dining Services has produced about 700 gallons of waste vegetable oil. Workers in the dining hall now strain the oil and bring it to the lab at Facility Services, which was recently constructed in a converted storage room. In 2011 the college purchased 1,780 gallons of diesel fuel at an average price of $3.43 per gallon.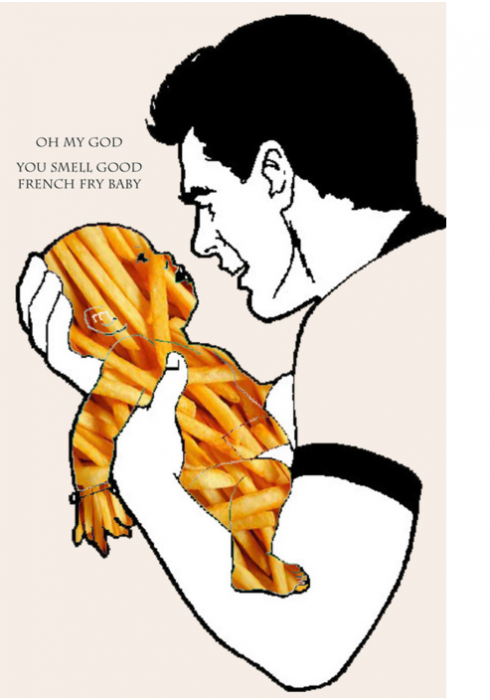 Moore says the shift to biodiesel is not only cheaper, but "a lot cleaner, a lot safer, and a lot better for the environment." In a continuation of this dedication to the environment, workers are hoping to recycle the process' main byproduct, glycerin, to make soap.
The college began converting used cooking oil from the dining hall into biodiesel to fuel campus vehicles in January, and maintenance workers say the exhaust smells just like French fries. Disposing of this oil came with a cost of about $60 for each monthly trip to the disposal site until Joel Miller, Director of Facility Services, recognized its potential. By incorporating reused sinks, recycled strainers, and a home-built transfer pump with a top-notch mixer and testing equipment, the overall cost of the lab was cut from about $5,000 to $3,500. After an hour of mixing and several more hours of settling, 40 gallons of oil becomes 40 gallons of biodiesel ready to be used in Cornell's trucks, mowers, and tractors.
A gallon of Cornell's biodiesel costs less than $2 to produce, including labor, so the biodiesel program promises to meet nearly all of the college's diesel needs at a savings of nearly 50 percent.