Paging any dermatologists, epidemiologists, or pathology-minded scientists -- any idea what in name of the gods this is? Looks like no modern syphilis manifestation I've ever seen, and I've seen *many* working in STD training. While the examples I found on the web are not near what your picture shows, the lesion can form keratin horns that are similar.
The best resource I know of for dermatology photos is the Dermatlas by Johns Hopkins University. When I was around eleven I was hiking along the road on the way to the beach in Maine when I passed a string of kids from a neighboring camp, one of whom had this on his torso and arms. This isn't HPV warts - too big - or a fungal infection - too little inflammation, no pus - either.
Hildago:I can't believe someone would let it get that far without having it removed by a doctor.
I think I'd rather just lose the left hand and go with whatever the surgeons will let me have left on the right hand.
Well, it isn't a chemical burn -- I've had those (concentrated nitric acid) and they either don't leave anything, you just get a normal scar, or you really can't tell.
After looking through some of the sites that have been posted here, it does look to me like a hyperkeratotic type of syndrome or arsenic poisoning, though I am still thrown off by what looks like an inflamation around the lesions which would make me think that it is an infection as opposed to the arsenic poisoning (which does seem almost right). Ask MetaFilter is a question and answer site that covers nearly any question on earth, where members help each other solve problems.
The Economic Development Administration (EDA) is an agency in the Department of Commerce that promotes economic development in regions of the US suffering slow growth, low employment, and other economic problems. The EDA, however, responded by cutting its systems off from the rest of the world?disabling its enterprise e-mail system and leaving its regional offices no way of accessing centrally held databases.
It then recruited an outside security contractor to look for malware and provide assurances that not only were EDA's systems clean, but also that they were impregnable against malware.
EDA's CIO, fearing that the agency was under attack from a nation-state, insisted instead on a policy of physical destruction. The full grim story was detailed in the Department of Commerce audit released last month, subsequently reported by Federal News Radio. Meanwhile in Africa, there are people who die because they can't even have access to food or water. It looks like the skin immediately next to the growths is necrotic, so this is definitely not simply growing ON the skin, but IN the skin to some degree. I looked at the linked photo for a second and don't want to look again, but if the suggestion of lichens is correct, it could be something like this. I can say that it doesn't look infectious, and definitely appears more consistent with neoplasia or some kind of hyperkeratotic syndrome. In December 2011, the Department of Homeland Security notified both the EDA and the National Oceanic and Atmospheric Administration (NOAA) that there was a possible malware infection within the two agencies' systems.
The contractor, after some initial false positives, declared the systems largely clean but was unable to provide this guarantee.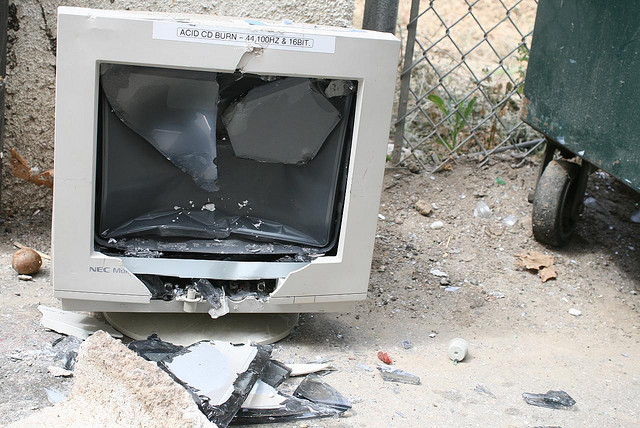 The EDA destroyed not only (uninfected) desktop computers but also printers, cameras, keyboards, and even mice. Although not entirely to blame?the Department of Commerce's initial communication with EDA grossly overstated the severity of the problem (though corrected its error the following day)?the EDA systematically reacted in the worst possible way.
There were no signs of persistent, novel infections, nor any indications that the perpetrators were nation-states rather than common, untargeted criminal attacks. Malware was found on six systems, but it was easily repaired by reimaging the affected machines.
The destruction only stopped?sparing $3 million of equipment?because the agency had run out of money to pay for destroying the hardware.
The agency demonstrated serious technical misunderstandings?it shut down its e-mail servers because some of the e-mails on the servers contained malware, even though this posed no risk to the servers themselves?and a general sense of alarmism. The audit does, however, note that the EDA's IT infrastructure was so badly managed and insecure that no attacker would need sophisticated attacks to compromise the agency's systems.