Conjunctivitis is inflammation of the conjunctiva, the transparent membrane that covers the eye and lines the eyelids. Allergic conjunctivitis is common, and can be triggered by factors such as cosmetics, contact lens solution or pollen. These symptoms are characteristic of bacterial conjuntivitis, by pathogens such as Staphylococcus and Streptococcus.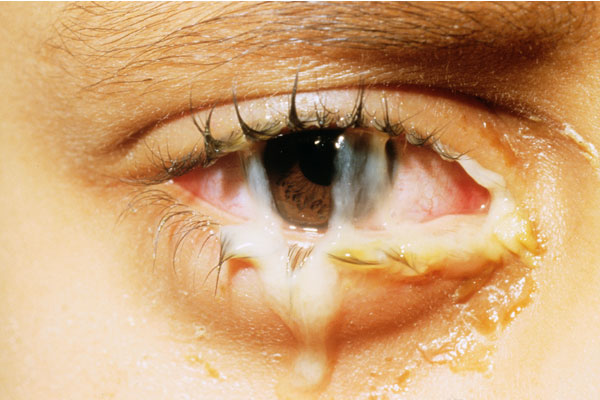 Treatment includes avoiding any known cause and using antihistamine eye drops to relieve the symptoms. This condition can be very painful and is highly infectious and is usually treated with antibiotic eye drops or ointments.
Ectropion is caused by a loss of tissue elasticity and weakness in the muscles surrounding the eye, usually due to old age.