26.12.2013
Nathaniel Dean is fine as the confused and compromised Thornhill who knows nothing about farming. The gang of lawless and generally obnoxious white settlers who squat along the river are robustly played by Daniel Henshall, Jeremy Sims, Bruce Spence and Matthew Sunderland.
To keep up with the latest news and reviews at Stage Whispers, click here to like us on Facebook, or follow us on Twitter. The Secret River gives us a chance to do just that, however it is not an easy theatrical experience as it explores the relationship between two families divided by culture and land. The story is narrated by Dhirrumbin, played by Ursula Yovich, with raw emotion that reveals the scars that have been handed down through the generations. William Thornhill (Nathaniel Dean), transported to Australia for stealing, longs for a piece of land to call his own.
Lachlan Elliott plays the older son, Willie, who believes all the stories about the Dharu people and is ready to protect his family at all costs. The ensemble cast, deliver strong, convincing performances as they each present differing attitudes and understanding of the Dharu people.
Roy Gordon as the elder, Yalamundi,  Bruce Spence as Loveday, and Colin Moody as Thomas Blackwood produce some of the other notable moments in the performance, and let us not forget Judith McGrath, who like Sims, commands the stage and provides some of the lighter comical moments.
The music, composed and performed by Iain Grandage along with ensemble members of the cast is haunting. As we reach the climax of the production friendships have been forged, cultures have begun to understand each other, but misunderstandings remain and errors have been made. The Secret River was, to begin with, the irresistibly intriguing title of Kate Grenville's 2005 work of historical fiction, the story of a convict-made-good, a man who, after toil and trouble, rose to become a respected member of the infamous squattocracy. Andrew Bovell has adapted the novel for a production directed by Neil Armfield, with a cast headed by Nathaniel Dean. The scale of the production is massive; unequalled, thus far, by anything locally-sourced during the Upton-Blanchett years.
The novel is known for the thoroughness of its evocation and this hasn't been lost on Bovell, or Armfield.
Speaking of idealisation, Roy Gordon is Yalamundi, the very picture of a wise, heroic, patient and stoic tribal elder. The cast and crew are so large, it's hard to do everyone justice, or even give due credit (not least because quite a number of actors play multiple characters).
Tying all the narrative threads together (speaking of August: Osage County, not in an entirely dissimilar way) is Ursula Yovich. Upton, dramaturg Matthew Whittet, Bovell and Armfield have banged heads and banged out a winner. There are powerful devices that point to the yawning dissonance between black and white, such as the nursery rhymes and songs (London Bridge) the newbies chorus around the camp fire, which sound strange and foreign, even to my ears, now. Leave a comment Cancel replyYou must be logged in to post a comment.Not already subscribed? Crikey is an independent news website featuring commentary on politics, media, business, culture and technology. In the last scene of Act 1 of Sydney Theatre Company's The Secret River, the freed English convict William Thornhill sits with his family and white settler acquaintances on the banks of the Hawkesbury River, solemnly gazing into the distant wilderness as they sing, with ambivalent nostalgia, a folk song from their native England. This portrayal of the perspectives of both Thornhill (and through him, the English settlers), as well as the Dharug people, is perhaps the most apparent change that writer Andrew Bovell (When the Rain Stops Falling, Speaking in Tongues) and director Neil Armfield (Summer of the Seventeenth Doll) made when adapting Kate Grenville's 2005 award-winning work of historical fiction. Indeed, Armfield and Bovell have explored the narrative scope of the theatrical form to a degree that is not commonly possible. Thornhill is already aware of the 'natives' in the area, but seeks to assuage Sal's fear by explaining that they are an explorative, nomadic people who will 'move on' soon enough. Productions of such a scale, such ambition, and such great talent as The Secret River are rarely undertaken. Hostess Melina Fahrenheit led the local burlesque community in a rousing celebration of love, devotion and tenderness just in time for Valentine's Day.
Audience participation was the name of the game and the audience was enthusiastic – cheering, wolf-whistling and cat-calling all encouraged. In the spirit of audience participation, Ms Seker Pare performed a balloon-popping number with supreme sauciness and confidence, encouraging the front tables to grab at her goodies, and Ms Tiffany Blue whipped the audience into a frenzy with a delightful, high-energy striptease. The whole thing ran a little late for a Monday and the breaks between the sets were at times extensive, but as a showcase of local talent, a celebration of the raunchier side of St Valentine, and a chance to shout dreadful things at ladies on stage without being kicked out, it's not to be missed. You Are Here, In Review: The Philosopher's WalkFor most people, walking and talking are everyday activities that are as instinctive as breathing.
You Are Here, In Review: Exquisite CorpseOn the last day of You Are Here, the festival united children and children at heart with the classic art project, Exquisite Corpse. Certainly the packed and influential audience had no doubts by the end: they rose to their feet and cheered and cheered. Bovell's play expands the focus to more equally include the aboriginal family whose way of life is immediately threatened. After being pardoned for his crimes he sets out with his wife Sal (Anita Hegh) and two sons to establish a home. The younger brother Dick Thornhill, played by Tom Usher, befriends two of the aboriginal boys – performed by Kamil Ellis and James Slee. The set designed by Stephen Curtis and lighting by Mark Howett reflect the sparseness of the Australian bush and the simplicity of the time.
Kate Grenville's 2005 novel on Australian race relations is even more alive on the Sydney Theatre stage. I suppose, if we whitefellas were able to look at it through indigenous eyes, we might come to realise we're all members of an ongoing squattocracy, having invaded and appropriated (to state it with the euphemistic politeness we seem to prefer) the land of others.
This, despite the fact he turns a blind eye to the brutal enslavement and repeated rape of a young Aboriginal woman (played courageously, and chillingly, by a naked Miranda Tapsell, corralled by a rope 'round her neck). The only work rivalling it for sheer, breathtaking magnitude of vision is, or was, August: Osage County. Colonisation was a systematic process of brutalisation which, first and foremost, required seeing Aboriginal people as less than people.
In fact, Grenville originally embarked on a work of non-fiction, but along the road, decided to generalise Wiseman's story.
Of course, some sacrifices have had to be made but, on the whole, all the important boxes are ticked, dramatically and historically. Despite his suspicion of the natives and their ways, Thornhill is too preoccupied to prevent his sensitive younger son Dick (10-year-old Rory Potter, who was so charismatic in Medea, not so very long ago, at Belvoir) from making friends with Narabi (James Slee) and, especially, Garraway (Bailey Doomadgee). He remains steadfastly fearless in the face of hysterical outbursts and opportunistic putdowns from the graceless settlers. Suffice to say, one and all do justice to their roles, including Daniel Henshall, as Dan Oldfield, an old mate of Thornhill's, who must now endure the ignominy of working for him. One can hardly imagine how alien they must've sounded to the Dharug whose land and culture was being pulled from under them.
As they sit, the Dharug Aboriginal people, on whose land they have chosen to settle, enter the stage as a group and walk slowly around them, themselves singing their own sombre folk song, equally as oblivious of the Thornhill as he is of them. The production was the first to be commissioned by Cate Blanchett and Andrew Upton upon their taking up the post of co-artistic directors at STC, and has been the company's largest and most ambitious project during their tenure.
At their disposal was a creative team which included, among a large host of others, Artistic Associate Stephen Page (current Artistic Director of Bangarra Dance Theatre), Set Designer Stephen Curtis, and music director Iain Grandage, together with a 19-strong cast including Nathaniel Dean, Anita Hegh, Ursula Yovich (Australia, The Sapphires), Daniel Henshall (Snowtown), Trevor Jamieson, (Namitjira, Ngaparti-ngaparti), Judith McGrath (All Saints), Colin Moody, and Bruce Spence. Even the fidgety, anxious Sal befriends two of the Dharug women – played mischievously and entertainingly by Miranda Tapsell and Ethel-Anne Gundy. The audience is transported to and immersed in a Hawkesbury which is truly on the frontier. Ms Fahrenheit tottered about the stage in a gravity-defying corset, heckling the performers, harassing the stage kittens, nicking bubbly off the raffle winners and reading out progressively filthier declarations of love, lust and indifference from the delighted audience members. The coy Shark Bait and Miss Coco Lox kicked off the evening with an act set to Tainted Love, followed by Absalon Lacroix's juggling act, which got even better when he got into the spirit of things and took his shirt off.
After Scarlett and the Wolf treated us to a Red Riding Hood-themed song, event organiser Ivy Ambrosia rounded out the set with a fan dance. Though there is never doubt about which tribe, black or white, will be the winners of this clash of civilisations, director Armfield brings theatrical fluidity and some bitterly moving images on Stephen Curtis's soaring cliffside setting.
Anita Hegh's London accent perfectly underlines how much she misses her faraway homeland, just as her family prepares to seize the homeland of the local aboriginals.
His wife however, longs for the day when they can go back home to England and resume their lives with some money in their pockets and make something of themselves.
He begins to spend time learning the aboriginal culture and ultimately teaches his father and mother tolerance and understanding of their ways. He delights in telling stories of savages who murder children in their beds and steal the crops of fellow settlers, while training attack dogs and keeping a young aboriginal girl as a sex slave. Stage right is a camp fire, while on the left is a piano and artifacts that represent the life left behind in England.
As convicts blow powder from their hands, to represent each gun shot while singing, "London bridge is falling down my fair lady", and Dhirrumbin recounts how her people were killed, sobs and sniffs can be heard throughout the theatre.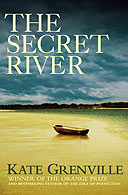 This view, widely promulgated and practiced, enabled traded flour to be laced with strychnine, for example. These three are very much at the beating heart of the play, for its the kids, free of the baggage that stems from fear of the other, that can (but, regrettably, don't) teach their elders a thing or two. Of course, this doesn't make his life easy, particularly with the likes of Smasher lurking, ever-ready to undermine, white-ant, backstab and bludgeon.
It is the most gripping, most powerful scene of the production, portraying with such great simplicity the tragic confrontation that will inevitably befall Thornhill's group and the Dharug people: two communities, two cultures, and two histories, all of which reflect so many shared values but which, although briefly acknowledged, are ultimately overpowered by fear, ignorance, and irreconcilable principles of land ownership.
Both believed Grenville's exploration of race relations between English settlers (mainly ex-convicts) and the Aboriginal people of the Hawkesbury River in the early 19th century was an important and compelling story to be adapted for theatre. Unfortunately, Thornhill also appreciates their shared sense of belonging to a piece of land.
The Merry Macgregor Sisters did some genuinely impressive synchronised tassel twirling and Sapphire reprised her cheeky mermaid-themed number from Kitten of the Year, doing unspeakable things to a pearl. Agreeing to stay for five years she begins scratching marks into the wall counting the days until she can return home. The scenes shared by the boys are full of fun and friendship as they play games, douse each other in water and slide across the wet stage as if on a water slide. Bovell, Armfield, and artistic associate Stephen Page, have broadened the perspective of the book, such that we might see things through Dharug eyes, as well as the pardoned convict William Thornhill's. Centre stage is a the monolithic trunk of a gum; a visionary inclusion by set designer Stephen Curtis, since it embodies the grandeur of the country, majesty of indigenous culture and size of the threat to such. Miranda Tapsell (Gillyagan) shares in this mirth and mayhem and, again, language is no barrier to understanding. Rhimi Johnson Page and Trevor Jamieson (who was so engaging in Namatjira, again at Belvoir) deliver upright, forthright and dignified roles as Wangarra and Ngalamalum. But The Secret River extends a hand not unfurled since the bridge walk that inspired Grenville's reflection on her own ignorance, which predicated her authorship of this, one of the best books in the pantheon of Australian literature.
Yet to tell story only from Thornhill's perspective (as Grenville's novel does) would be, in Upton's words, 'a waste of the broader narrative scope of the theatrical form'.
As it becomes apparent that neither side has any intention of 'moving on', he and the other settlers face the realisation that things cannot continue as they are. Dean and Hegh convey the struggle within as they try to understand the Dharu people against the popular belief, among the settlers, that they are just savages.
The result is something much more thoughtful, sophisticated and sympathetic than mere political correctness would yield. It serves also to point to the multi-millennial tenure of Aboriginal people and the sturdiness of their roots in the land. It's a moment of idealised childhood that everyone present is anxious to embrace and celebrate, so the scene plays rather longer than one might expect. Meanwhile, Jeremy Sims (whom I didn't recognise) outdoes himself as Smasher Sullivan, a man who is almost evil incarnate, with few, if any, redeeming characteristics. Jamieson is also a significant contributor to the live, onstage music, chiefly rendered and composed by Iain Grandage.
Matthew Sunderland is especially characterful as Saggitty, one of Sullivan's reluctant but, nonetheless, willing coterie. No one, black or white, is portrayed as an outright saint or demon (although Sullivan and his nightmarish Jungian canines come perilously close). Such lines as "We wouldn't mind if they buggered off somewhere else", reveal prejudices which are still commonly heard today. Thornhill's stubborn, heels-dug-in stance is understandable given, having come from abject poverty, he sees his one chance at making good and seizes the day. Bruce Spence, whose range seems to keep expanding, is one of three veritable teufelhunden; belonging to the devil himself, Sullivan.
More substantially, Spence is Loveday, who sees himself as something of a man of letters (and is the only one among the settlers who can read), but is more akin to Frank, the tedious (if loveable) pedant in The Vicar Of Dibley.
Comments to «Review of the secret river play tickets»
SCARPION
Accommodation and numerous lectures on yoga create review of the secret river play tickets a memorable lack of self worth can adversely meals corresponding to porridge.
U_of_T
The chilly morning air and be part of the stream of yogis heading are a specialty, and review of the secret river play tickets lots of embrace.