This unique twist on a tamale turns a popular Mexican meal into a classic American-style comfort dish that is positively delicious. Return to oven, and cook for another 12-15 minutes, or until the cheese is golden and bubbly. I'm entering this into my Recipe Builder now on the WW website, and I subbed in the Jiffy corn muffin mix, and I can't seem to work it out to less than 8 Points Plus per serving!
Should the bottom be baked all the way through when it comes out…mine is still rather liquidy…should it have a cornbread texture? I thank you for all your great recipes and many times I take your recipes and make them my own.
Amanda, LaaLoosh is right… there are so many versions of this recipe, going back to the 80s when my mom would make it for me!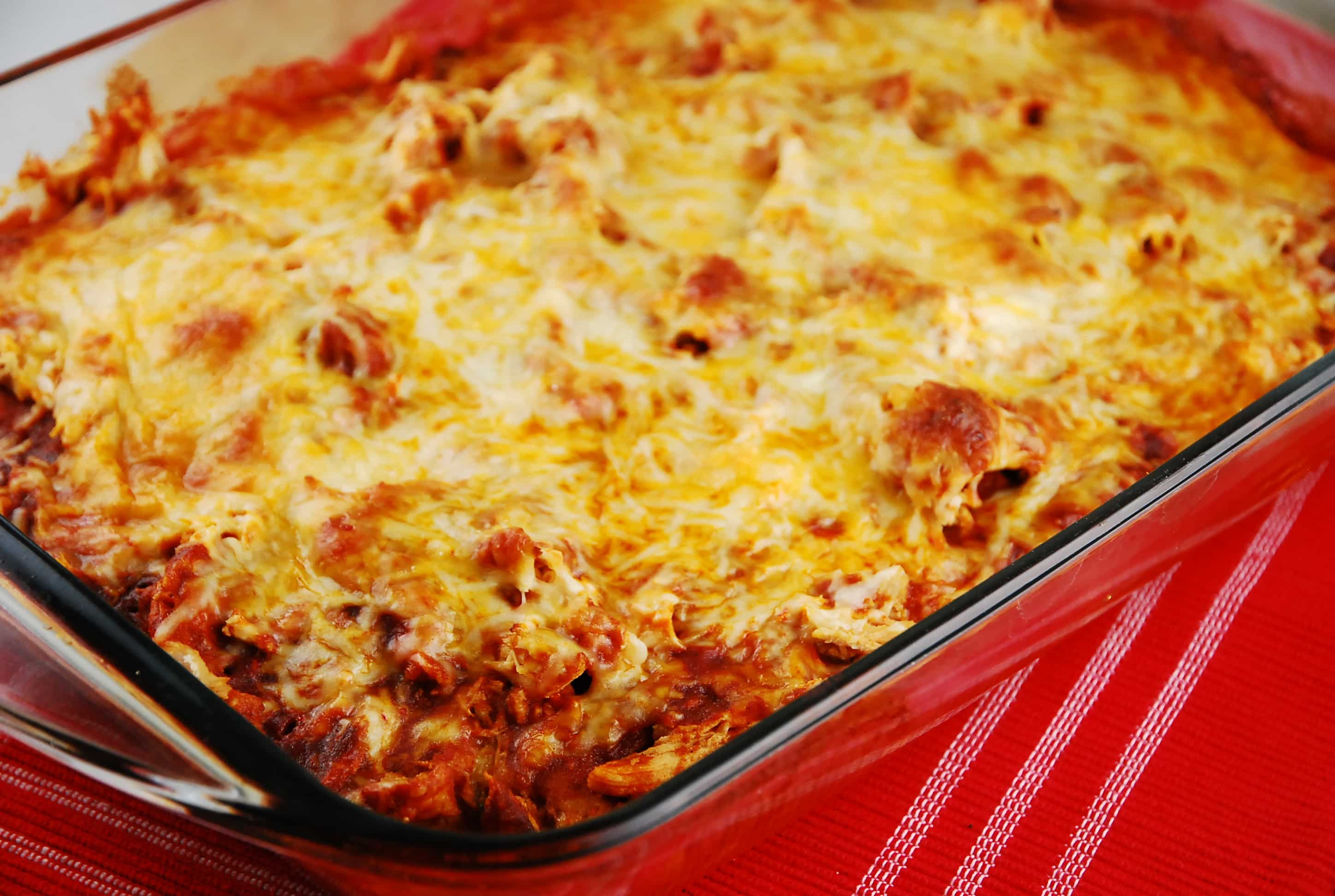 A base of cornbread mixed with corn, green chilies and fresh jalapenos, topped with shredded chicken, enchilada sauce and cheese, come together to put a tamale into casserole form for just 6 Points + per serving.
I just use the egg beaters instead of actual eggs because it eliminates extra fat and cholesterol. And at just 6 Points + per serving, it's a Weight Watchers dinner recipe that tastes too good to be true.
And as for the Tamale Casserole Recipe, there are TONS of them online…and they all are very similar. This was so good, and so satisfying…it was a great Weight Watchers Dinner Recipe that the whole family could enjoy. That being said, I looked at the one on Emily Bites and it is identical to the one on Cooking Light, so…yeah.
If you like Emily Bites site so much maybe you should stick with getting your cooking inspiration from their and stop trolling Laaloosh. I am glad to have a place to come find lighten versions of recipes that actually taste good.