Then just mix everything together including the tomato sauce but not the cheese and bake for 40 – 45 minutes. This entry was posted in About, Gluten Free, Vegetarian and tagged bake, casserole, gluten free, Meatless Monday, Mozzarella, onion, parmesan, spaghetti squash, Tomato sauce, vegetarian, Zucchini on April 2, 2015 by Bunny.
Healthy Options Wraps, sandwiches, salads and more, served on campus and in our residential restaurants. Please do not hesitate to contact our Dietitian, Neal Malik.Healthy Dining at the HUBWant to know how to eat healthy when dining at the HUB? The University of California is committed to feeding people in ways that are nutritious and sustainable. All the spices and flavors are better absorbed, making it tastier when serving it the next day. We've got the best roast potatoes to glazed carrots to roast vegies infused with lemon and thyme.
A great dish for Meatless Monday or to enjoy a low fat comfort food. You can serve this either as a main dish or a side dish. First poke holes in your spaghetti squash and microwave for 10 – 12 minutes, rotating every 3 minutes. Poke holes all over the spaghetti squash, place a microwave safe plate and microwave on high for 12 minutes, rotating every 3 minutes.
I followed the directions to a T but ended up adding more zucchini and more onions than called for. Just slice em, heat some oil and saute on medium for about 25 minutes until nice and browned up and soft. I use doubled up paper towels and squeeze out the water and repeat 3 times to make sure I got out as much water as possible.
Or, try the vegetarian and vegan options at any of our campus restaurants by using this brochure.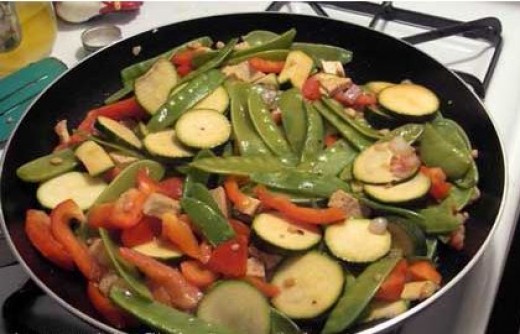 This recipe can also be transformed into a vegan-friendly version by simply substituting the chicken stock for vegetable stock. I ended up making way more onions than the recipe called so I could use them for other recipes like to top my veggies burgers with. Do your sums and you'll quickly realise the Lite n' Easy approach represents great value for money. Once onions are done, combine all ingredients except cheese in a large bowl and combine thoroughly. Once oven is at broil temperature, top mixture with cheese, put back in oven for 2 - 3 minutes (watching carefully) until golden brown.