If you can't take a trip to the Mediterranean, Lifestyle Food is bringing the taste of the Mediterranean to you with this recipe collection.
Place lettuce, tomatoes, onion, cucumber, capsicum, feta, olives and oregano in a large bowl.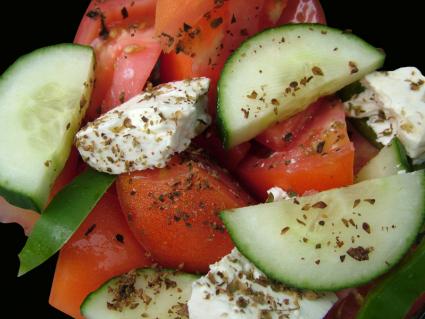 Combine versatile ingredients like eggplant, zucchini and chickpeas to create some tasty dishes.
Enjoy your choice of Mediterranean scented rack of lamb, simple stuffed zucchini flowers or Chickpea fritters and more.