Atlanta wooden boat association membership
Also, I would suggest finishing the corners of the floor web apertures with quite a big radius.
Originally Posted by Ozducati I have made a bit of progress in between running around over the weekend.
The deadline for the plant shutdown (and my redundancy) looks like it's going to be March 31st, so I should have plenty of time on my hands to build the model. I impressed myself (but then again, I am easily impressed) with the centreboard slot dimension. I was thinking about your concerns regarding rot, and I remember when I was younger that one of my uncles had a pergola post that was starting to rot where the beam for the rafters was set into it. Location: Brisbane, Australia I received this email from the senior member of the Mirror 16 fleet in the US. Bob Just as well the development of plans is progressing, so that some of these boats can get new hulls.
I found blsiters popping up all over the hull this summer, so I popped them this winter and drained them, then proceeded to peel most of the fiberglass off of the wood. Location: Brisbane, Australia Hi Katrina, Great to have you contributing to this thread. Fasten the patch firmly to the outside with a few screws (maybe even nuts and bolts if you can get your hand inside).
When the first lot of glue is set, glue the patch in place and screw through into the battens. Location: Lawrence, Kansas Thanks for the advice, I hadn't thought to put stiffeners behind it, that is a fantastic idea. One note, howevever, and it is what prompted my earlier question about the floor ribs, is that a rectangular shape is the worst shape to cut out of a rib, and also the worst shape to cut and replace structural pieces (such as the hull) of the boat.
Rod tells me that the cut-outs in the floor webs of his model is because he 'hasn't put rads on anything yet'.
My wife asked me to mention that, if you have to strip old fibreglass, a heat gun is a great help.
Location: Brisbane, Australia Another point of possibly more general interest. A year or so back Lulubelle suffered a small but severe 'puncture wound' (due to a sharp rock hidden beneath the surface of a muddy beach) in the outer skin in a spot where I could not reach from inside.. A bit of epoxy glue around the hole and around the patch and I was able to manipulate it sideways through the oval hole, rotate it 90 degrees, then use the nails to pull it into the hole from the inside until the backing piece stopped against the inside of the hull. Under the corners of the deck where it meets the gunwales is a piece of timber which the Building Instructions refer to as a 'carlin'.
I now have the hull shape defined in CAD and am currently adding in ribs the ribs, bulkhead and other detail. When making potentially dangerous or financial decisions, always employ and consult appropriate professionals.
Location: France 2D shape I am very impressed by the work you are carrying out in order to create a 3D CAD model. Good news for the community, that once your work will be achieved you would make the plan available. It could be done by laying sheet of paper on the chine and cutting or drawing along the contour line. Location: Brisbane The reasons that I want to measure the hull are for reference when assembling the new hull, and to confirm that the existing hull meets the Class Measurement rules. I will be tracing templates however the bottom panels are badly damaged and distorted so I am not confident that I could trace a correctly shaped template. I want to capture as much dimensional data as possible because once I pull the hull apart all that information will be lost. Once the model is complete it will make it much simpler to create plans and dxf profiles for laser or waterjet cutting.
Location: Brisbane Mirror 16 Class Measurement Rules The measurement rules I am referring to are the Class Measurement Rules for the Mirror 16, attached.
I bought the 16581 in 2011: some hull repairs, now hopefully ready to sail after the long Montreal winter. Thud puckers question refers to the air space between the deck (or sole) and the hull of a Mirror 16.
I have been sidetracked from the Mirror 16 rebuild for the last few months while I have been repairing and refitting three rotationally moulded kayaks.
Over the weekend I got back onto it and started removing the seat panels and creating templates as shown in the attached photos.
Location: Brisbane, Australia Mirror 16 foot Sailing Dinghy I'd be interested to know of any Mirror 16s still sailing, or under restoration, out there. We have a small group of about 4 boats here in Brisbane and I get the impression there are very few left - anywhere. If we collaborate on this forum we may be able to gather a bit of a following of Mirror 16 owners.
Location: Holland Mirror experience Had one of my best sailing experiences in a Mirror. It was great fun but i would not recommend this to a crew that is not seriously overweight for a Mirror in normal conditions. The boat did not seem to have suffered from this event so i guess a well build Mirror is a solid one. Let me know if you need more information about Mirror 16s and, if I can dig it out, I'll post it here. I would also like to recommend goolawahs site as it has some great pictures of what lurks beneath the deck!!
Location: ENGLAND UK ooops I forgot to mention that there is also a mirror forum on msn that we could poach mirror 16 owners from, I posted a couple of threads there and was suprised at the amount of replies I recieved and a couple of good photos there too. Originally Posted by POLLYMIRROR16 there is also a mirror forum on msn Good on you Polly. It also occurs to me that it would be a good idea to record the sail numbers we can account for.
He also provided the following - A good starting point in UK would be the Dinghy Cruising Association. Location: Brunswick, GA Mirror 16 Thanks for referring me to this site from the Mirror Dinghy MSN group.
Originally Posted by Old Sailor Haven't quite figured how to post pics I have of building her. Location: Brunswick, GA I assume it is necessary to use Imagestation et al to post pics. Originally Posted by Old Sailor I assume it is necessary to use Imagestation et al to post pics.
In the Additional Options window below the Reply to Thread window you can click on the Manage Attachments button. It may also be an issue about whether or not your membership of this forum allows you to attach images. I recently contacted Holt Allen to see if it was possible to obtain plans or patterns for the Mirror 16. I have replied asking if it would be OK to take the measurements off one or more of our Mirror 16s and make these available, as plans, to those who need them to assist with restoration or building a replica. We promise to never spam you, and just use your email address to identify you as a valid customer.
The width of the centreboard case slot is 25mm (in the centreboard case assembly that's above the floor). Ideally I would like to walk away from Fisher & Paykel and straight into another job, but the way the economy is looking at the moment I don't think that that will be the case.
We first learned that a number of the webs in the centerboard area were cracked and broken. I was looking at your plans, and I was wondering if you were going to round out the corners of the sub-floor ribs, and if not your reason for doing so. It is very strange, it appears as though the glass was never wetted out with epoxy in the first place because what I am peeling off looks like dry cloth. Make it a neat (preferably rectangular) shape that generously covers the area to be patched. I wasn't sure how to clamp the final piece into place, and screwing it into somthing that was clamped is a great idea. The corners of a rectangle create large stress concentrations which will break much sooner under much less load than a curved corner, which is why most aircraft and boat ribs have circular cutouts.
It would be much better to make it a rectangle (or at least a quadrilateral) with rounded corners. I might try it, although you should see how easy it pulled off, especially when it was still damp. After seeing all the grief that people are having with cracked ribs I was thinking of doubling the thickness of the web in this area by laminating a second thickness of 4mm ply.
The white hull with the lacquered deck is what I envisage for mine when it comes time to build it.
I spent some time a few weeks ago down on the Brisbane River where 3 Mirror 16s met up for a day out, and I took the opportunity to meet them at the boat ramp before they set off got a few more measurements from the hulls. It is unfornutuate, and I have a rather large hole in the bottom of the hull just forward of the centerboard casing that I need to cut out and fix. It is much more difficult now that it is cold outside and everything has become very brittle. The dxf points are in 3 dimensions so if you have suitable cad software you should be able to rotate the viewing direction. Can't remember my sail number, but I built it sometime back in the '70's in an old barn in NH.
If the model turns out looking half decent the Wooden Boat Club can have it if you think it could be used to fill an empty space on a shelf somewhere.
Maybe you could slosh some around inside Lulubelle, or throw a bag of salt around in there. After two season of sailing, may granddaughter discovered some bubbles under the fiberglass cloth covering the hull.
Any advice from anyone who has cut pieces out of the hull and put them back would be greatly appreciated because I am really not sure how to go about doing that. I think I will make some makeshift stringers where the patch is to go and secure them with clamps and epoxy before putting the patch in. That way I will have something moderately structural to attach the patch to when the time comes.
I have been worked with building small boats using CNC cut ply panels before and I think the structure of the 16 might well lend itself to this process.
There should still be limber holes in all of the floor webs to allow drainage through the drain ports in the transom. I know some M16 owners fit the limber holes in the two solid webs with bungs which they can remove via an access port if necessary. She competed in a centerboard class this past season at the local Yacht Club in Kansas in a mixed group using the Portsmouth handicap numbers and won first place for the season.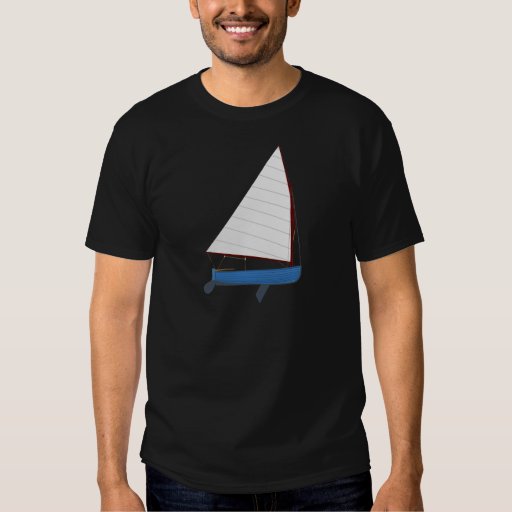 Comments to «8 foot sailing dinghy plans»