Atlanta wooden boat association membership
One of the largest and most diverse fleets of classic wooden boats seen on Corio Bay will assemble for the Whyte, Just & Moore Lawyers Wooden Boat Festival of Geelong, conducted by the Royal Geelong Yacht Club on the Labour Day weekend of March 10 and 11, 2012.
With free entry to the onshore displays, visitors are invited to meander along the jetties and enjoy the display of well-loved wooden boats. Festival highlights will include the Batavia Longboat, a full-sized replica of a 17th century boat that carried survivors from the wreck of the Batavia, as well as the historic topsail schooner Enterprize.
Stuart Dickson, Chairman of the organising committee, will display the Adams 40 he built in his own shed.
Visitors can expect a packed program including a grand parade of boats, the Classic Yacht Passage Race from Melbourne, the Couta Boat Passage Race from Portarlington, harbour races on Corio Bay, demonstration races by a fleet of Heron-class sailboats and the Couta Boat Victorian Titles. Old ocean racers, fishing boats, harbour greyhounds and ex-pilot launches, plus large topsail cutters, putt putts, dories, classic speedboats, yachts and clinker-built dinghies will be featured. The 40ft hand-crafted boat is named Patternmaker in honour of his late father, who was a woodworking patternmaker by trade and had cut out the chipboard forma templates to shape the hull. Other than for the purposes of review, and subject to the Copyright Act, no part of it may, in any form or by any means, be reproduced without prior written permission.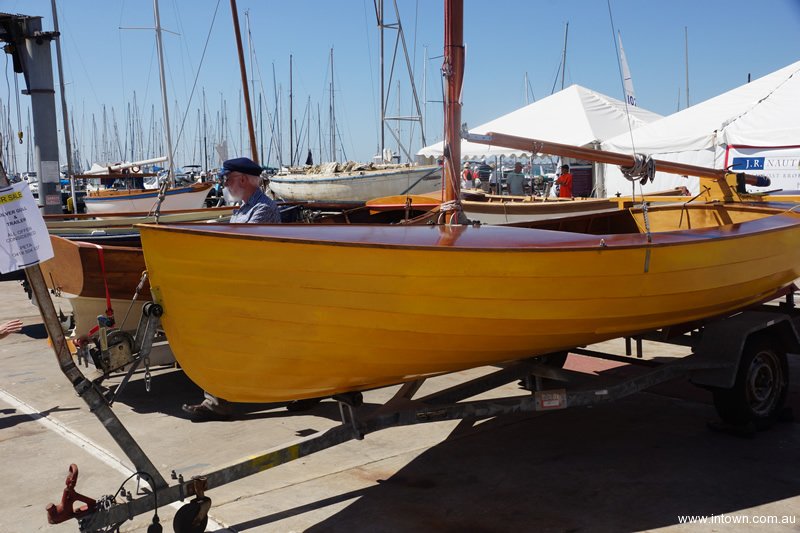 Comments to «Geelong wooden boat festival 2014 xbox»