You must have JavaScript enabled in your browser to utilize the functionality of this website. Grab and Go or Shelter in Place - Increase your emergency readiness today with any of these kits. All of our kits are put together on demand to give you the freshest food items and most up to date gear available. The short answer is, store approximately 6,000 calories (3-days) of food for each person who would most likely be traveling in the vehicle. Ideally you want foods that are calorie dense to save space, especially if you find yourself having to walk with a backpack. Change out your food every six months due to probable exposure to excessive temperature extremes, condensation issues, and to use good food rotation.
My concern with a survival kit in the car is that, in the summer the heat will destroy the food and water. Survival blog topics for a life of preparedness and risk awareness; emergency and disaster or threats thereof.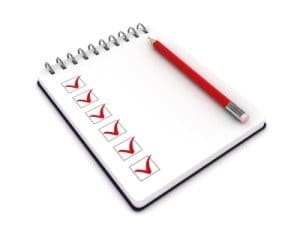 Some posts include links to sponsors or affiliates, which give me a small percentage of the sale. Kits are available in Basic and Deluxe formats with the content comparison of the kits below. Because if you unexpectedly have to evacuate or get away for any reason, or if you are unable to return home, your 72-hour emergency kit will provide you with the essentials that you might need to survive for up to 3 days. In addition, store 1.5 gallons of water (the minimum requirement) per person for the 3-day period, which is about 12 typical size water bottles. Decide on several optional destinations (versus the scenarios) and write down their address and phone numbers.
I carry my Scout Bag with me whenever I leave the house because I have been stranded on the side of the road for a long period of time and learned the hard way what was needed. I also change out the food every 6-months or thereabouts, due to the shortening of it's shelf life under the hot conditions of the summer.
You are not obligated to use these links when you make a purchase, but when you do so it helps to support this site, so thank you!
In fact, many who do have such a kit will often readjust it from time to time for the season or changing circumstances. In my Scout Bag (actually two bags) I carry most of what is on the list but I also have some other survival items that I myself find most useful these are: A heavy blanket, a tarp for emergency shelter, saw saw for cutting wood, three different ways to make fire, flares, emergency road signs, a can of gas (one gallon), tools for mechanical, one pistol with a box of shells and a survival 22 rifle that stores inside the stock and a box of shells, one of my compound bows and arrows, a peculator to heat water and a Army style cooking pan that has a food tray on top ( I can cook with this also), emergency radio, head lamp and regular flashlight, Army Style Jungle Hammock, medical kit, a emergency fishing kit, a pay for minutes phone as a backup, some carpentry tools like a chisel and small hammer, nails, heavy garbage bags, a pint of pure grain alcohol, dietary supplements that gives me everything my body needs for one day as well as herbal, and last but not least my CB Radio.
The basic goal is to simply keep enough food, water, and basic supplies to cover a 3-day period.
But I do carry other things but really not worth mentioning as it would be a very long list.