In the Most Severe of Natural Disasters First Response Teams Can Take as Long as 2-4 Days to Reach the Disaster Zone. The Most Difficult Thing to Find After an Earthquake, Hurricane, or Any Other Major Disaster is Clean Drinking Water. 96 hour GHBThis is a discussion on 96 hour GHB within the Strictly Bug Out Bags forums, part of the General Prepper and Survival Talk category; Here's my current 96 hour GHB.
My view on it is that a GHB should be able to sustain me for 72-96 hours of travel in the event that I have to walk home from somewhere. A bug out bag on the other hand is something I would have pre-packed to throw in the vehicle if we got evacuated for some reason.
There's too much in this beast to put it all in one picture so I'll just post the pics of what is in each pocket with the pocket open that it came out of, and an explanation below of why I chose those items.
It's a good quality laptop backpack that has plenty of pockets to help me keep things organized without resorting to MOLLE pouches. I keep the knife sharpener in there more for day to day use than survival use, but I guess it would be useful then too. The wire saws actually work pretty well when you use some green wood to turn them into bow saws. I left the bottles out of the picture but I always have a case of 1L bottles in the trunk of the car and there are holders on each outside pouch (water and trauma pouches) for the bottles. The ground cayenne pepper is because I find that I can eat just about anything if I make it spicy enough, and a pinch on the tounge can also really clear your sinuses if you don't have any Sudafed handy. There are a million stoves out there and everyone has their reason for choosing whichever they have. The meal plan if I'm on the move trying to get home would be hot oatmeal for breakfast, half a food bar for lunch (to eat on the move), and 2 servings of potato soup or the pack of ramen for dinner. If I'm sheltering in place I'll probably just graze on the variety as I feel like it and save the food bars for if I'm stuck there a long time. I wish I could tell you the brand of the firestarter so you could order one but it's a handmade one from a local gunshow vendor.
The surival knife is a family heirloom from my uncle Tom's time in Veitnam and has sentimental value along with the fact that it's a good solid piece of kit. EDIT: Also I always have my EDC gear on me, which is a Ruger SR9, Powertac E5 with spare batteries, CRKT knife, Gerber artifact, wallet, and phone. I have a good lensatic compass and protractor that I haven't added until I get a good topographical map that makes them worth carrying. The notebook usually in there is a write in the rain, and I haven't had any problems using it and the Gerber pen in wet conditions. As for shelter you can make a few improvised shelters with the poncho, and I have spent a night outdoors in a hurricane once during a field exercise. I carry 3600 Calorie Emergency Bars, Squeeze Packs of Peanut Butter, Tuna Fish (In the Bag), Crackers, the Jack Links Beef & Cheese Sticks, Nature Valley Granola Bars and 3 Liters of lightly salted water in a Camelback (to replenish salts and prevent cramping). I know a GHB is usually smaller than this and a bug out bag is usually considered a 72-96 hour bag, but I tend to think of the two differently than most.
I honestly can't say I have one set up yet, but it would be more along the lines of extra clothes, important documents, and things like that. A good quality fine tooth one can get through a non-hardened padlock in about 2 minutes with enough elbow work, if you lose your keys. It's got pretty much everything you need to deal with a single life-threatening injury such as an allergic reaction, gunshot wound, severe laceration, sucking chest wound, etc. The MIO energy should help me get over my caffiene cravings, and the MIO fit will help replace electrolytes.
The whole theme of this bag is getting home or sheltering in place, and this stove lets me cook FAST if I'm on the move, and it's relatively low odor so I'd feel comfortable using it indoors as long as it was really well ventilated or in a room that had a carbon monoxide detector. This way I stay up around 2000 calories a day to keep my energy up, and I'm only taking the time to fire up the stove in the morning and at night when I'm already stationary.
Celox is great for anything that is too big for a bandaid but too small for the trauma kit.
You don't mention shelter and clothing,they are the ones that I struggle with, care to share what you have?
A pencil would be a good idea though and I could carry a pencil sharpener too which would be great for making tinder. You don't mention shelter and clothing,they are the ones that I struggle with, care to share what you have?
I ended up taking my poncho hooch down because the wind blew too much rain in and just wore the poncho huddled up under a tree instead.
If I had to guess I would say probably no more than 40lbs with my trunk gun in it, and probably closer to 35.
The Hiker Backpack Gives You Support for the Entire Back and Comes Loaded with the Emergency Supplies for 2 People for 96 Hours.
I also feel like it should be useful in case I need to shelter in place because of a weather event, such as being snowed in the office and having to sleep a few nights there. I opted for gauze and an ACE wrap instead of an Israeli dressing because you can pack a wound with the gauze. The poncho could work for an improvised shelter and to keep you and the bag dry while moving. The only thing I changed about it was to wrap the handle in jute twine for a better grip and because it makes such an excellent tinder even when it's wet.
I have one that has been through about 4 years of field exercises and camping trips and is still useable.
Compound Benxoin tincture, needle, syringe, and moleskin are for blisters (check out the Wikipedia article on Benzoin ticture, it will explain).
What pieces of gear would you suggest that could replace one of my items to improve the kit?
Other than that I guess I'll just have to make due with what I'm wearing even if it gets dirty or wet. I pack with the understanding that there will not be a fire (except under extreme circumstances), and I will not be taking the time to cook. I also tend to keep some luxury stuff in there so minor stuff like getting snowed in turns out to be kinda fun. I figured there might or might not be an advantage to looking like a normal guy with a backpack, but I can't see any advantage to looking tactical on US soil.
The gerber tactical pen has a nice little glass breaker on it and could be used as a weapon if it came to that. The ACE wrap could be useful for sprained ankles too, the most likely injury walking a long distance with a weighted backpack. The pill shaker contains Benadryl, Lopermide, Flexeril (my prescription muscle relaxer), Fiorcet (my prescription for migraines), and Tylenol. One inch of ice in 3 days !!!It wasreal windy most of the day and I spent more time in the EskimoQuick Fish 3.The two holes in the shelter provided some steady action for perch and bluegills. Also just like my EDC I like for the bag to help out with day to day stuff to give me an excuse to get into it regularly. I'm working on making an adapter to attach it to garden hoses or outdoor spigots, and probably another to screw it onto home faucets. While a fire can be comforting, it can spell your doom (depending on the situation) if security is of paramount importance. At work, I am 26 miles from home on a huge, mostly rural peninsula with some difficult terrain and lots of hills. I'm planning on getting an SOL escape bivvy in OD green before late fall when it gets cold again though.
The death lull kicked in around1230 and fishing picked back up again at 3pm.I landed the usual residents of the lake-- a few trout, afew nice crappies, perch and gills.
The WASP bracelet has pretty much everything in it you would find in an Altoids tin survival kit, and a handcuff key hidden inside the buckle. That should get me into at least a survivable temperature range here when combined with a fire, even in the dead of winter.
The camp dry doesn't just make the pack water resistant to keep your gear dry, it also keeps the pack from absorbing water and getting heavier.
WASP also has a lifetime warranty that if you ever have to deploy the kit in an emergency they will replace it completely. I didn't spray the back pad because when I have done that in the past with other bags it ruins any moisture wicking properties it has.
Plenty ofpanfish with a few perch hitting the 9-inch mark and a crappie thatwas almost 10 inches.I caught trout sporadically throughout the day, ending with 9. Teddy told me the lake is completed covered and the ice might be about 1 inch orso.Teddy has patrolled and lived next toAntietam Lakealmostall his life and he knows the lake.
There isplenty of rainfall predicted for that area.Most of the fish sitting in the estuary should be entering the river as I type this. Anglers tend to give you space, the scenery is beautiful and the Osprey's always put on a show.
Wednesday was spent in the upper fly zone and wasslow in the morning but pretty consistent in the afternoon. Ialso landed a smallmouth bass, a few small brown trout, afew small rainbows (steelhead smolts ?), a fallfishand a baby AtlanticSalmon. The Mohawk egg pattern accounted for many smaller fish and the salmon sized Light Spruce fly produced a few hookups. Last years--One Day Trip-- hot fly,Olive bugger with White marabou tail and redcrystal flash also received plenty of attention and did account for 2 fish.
The guyI was fishing withused plenty of flies with smaller bucktail flies doing most of the damage. He didhook-up with a few fish while usingmy Death Stonefly, landing one nice Coho.I can tell you this---the next few weeks will provide some serious action. There are fish in the system at this moment and with the water release at 1800 CFS and the rain.
The pool we were fishing was loaded with suckers and chubs and I did see a few trout and a couple of nice sized smallmouth bass. Any questions as to what to tie, just shoot me an email or use the Contact 2Bonthewater page.
All that cold water coming from a quarry and the creek itself in that area is near lifeless. The bridge is now being painted a Hunter Green color.Most of the creeks in the OleyValley are really low.
Even with the rain, the creeks remain very low.A I have a trip scheduled to the Salmon River planned inlate September thanks to Jack. Without Jack's kindness and awesomeness, I would not be going salmon fishing.A I have startedtyingflies for the upcoming salmon trip. Zoe competed in a National Beauty pageant and won honorable mention in the beauty competition (FYI -- Zoe wears no make-up, fake hairor fake teethand she competes in the natural division--she is my little girl and I would never DRESS HER UP like all those crazy folks you see on TV).
We dressed as fishermen, answered a question about each other and then Zoe did some fly casting on stage.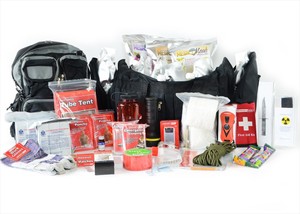 Zoe was crowned Little Queen when she won the Pennsylvania state pageant back in 2006 while competing in a Sunburst pageant. There are plenty of out of the way smaller streams that are teeming with Smallmouths, Carp and a variety of Panfish.
Perkiomen Creek -- air temp 89 degrees, checked the temperature at two spots, temps were 70 and 69 degrees -- Taken between 415-425 pmA Manatawny Creek -- air temp was 88 degrees, checked the temperature at three spots, temps were 76 degrees at Red Covered Bridge, 74 degrees above TIKI bar and 76 degrees below the Rt.
This heatwave has made most ofthe local trout streams too warm to fishfor the catch and release angler. Maiden Creek below Ontelaunee Lake should provide anglers with some fishthat are willing to bite. You can find Carp, Smallmouth Bass, Largemouth Bassand a wide assortment of panfish to keep you busy.
Take some cold water with you !!!Your best way to keep the water cool is to freeze a bottle or two of water the night before you head out.
As the day heats up, the water bottles will slowly melt, leaving you with nice cold waterto drink throughout the day. I fished for 30-minutes on Manatawny and landed 2 wild browns on a tan caddis dry fly in the area where the water temp was 68 degrees. Temperature wise, if it is 90 degrees outside, pretty sure most, if not all of the local trout waters will be at 70 degrees or higher. We don't wantto kill the trout.The trout that survive through the summer will offerus great fishing in the fall. I have not made a trip to the Schuylkill River as of yet, but I'd bet the house that the smallie action should be pretty darn good.
You can also takeyour watercraft outbefore Epler atCross Keys Road or at Muhlenburg Township park which is below the PFBC Epler Access. There is little room to fish, unless you don't mind walking the shoreline that is covered with all types of vegetation, including Poison Ivy. Pleny of fish to be caught in this body of water, that is if you can get to them.A Manatawny Creek fished OK. This stretch used to provide some very nice smallmouth action, but the last few trips here have been poor. Switched to a spent spinner pattern and hooked up twice--snapped one off and landed a nice stocker brown. The water is up from recent rains inthe valley, but the stream was clear and in perfect condition.
The Schuylkill River and a few tribs shouldprovide any cat or carp angler with a few bites each nite. Channel catfish prefer dead baits andsmaller live bait, while the Flatheads prefer larger live bait. Carp will eatsmaller live bait including minnows andcrayfish along with the standard fare of homemade MUSH bait or whole kernel corn.The bottom line is--It doesn't really matter what bait you areusing. But, by now it was pitch black and it was raining pretty good and thelightning made it look like the 4th of July came early.I managed to land 2 fish on my emerger pattern androll 2 other trout. Started out at the mouth of Sacony Creek but there was some serious bridge work going on, so I left after a few casts. Caught some nice bluegills, onebrown trout, pumpkinseeds, green sunfish, agolden shiner and I almost hooked into a very nice largemouth bass. Kids and water mean plenty of noise,lots of splashing and lots offun.Normally, 750pm is about the timethe sulphurs start popping off. I saw some Iso's and huge stoneflies coming off and flying around.I caught a trophy Bluegill, no kidding check out the picture, almost 9 inches. I left my headlamp in the truck so I had to walkout before it got too dark and miss the potential spinner fall. I then drove to another stretch of the crick and hooked up a few times fishing a brown spent spinner. I lost them at the bank.A Fish the mornings with a brown or white spent spinner and you might get a few takes on the surface.
My favorite is a "John's Spring Creek Pupa" tied in size 18 and 20 (Trout Flies of The East--page 93). I caught two brookies on a CDC sulphur dry fly and the rest of the fish were caught with nymphs. What an amazing fish, especially on a 2 wt bamboo fly rod with a fly reel that is dated to the 1930's or 1940's. What a specimen.He looked like a submarine swimming in the water !!My first impression of the leviathan is that it was a wild fish.
Tonights fishing provided a mixed bag of fish, a few smallwild brown trout, along with a few stocker browns, stockerrainbows and the brook trout. I topped it all off with a visit to Ted's house to show off the bamboo fly rod and talk shop.
It was about 40 degrees and raining.I didroll a larger fish on a midge, but aside from that, it was a very slow night.
Cast down and across and hop the flies upoff the bottom with quick upward lifts of the fly rod.The fish would really strike hard. I still have not figured out whyone day I will catch all browns, one day I will catch all rainbows and some days, you will catch a little of everything.