The Post-Apocalyptic Book Club and Waterstones Piccadilly are very proud to present an evening with esteemed authors Michel Faber, Catherine Chanter and Sarah Pinborough. With tales of a troubled world and an increasing sense of isolation, join our authors as they explore the fate of humanity and the familiar made strange through their novels, The Book Of Strange New Things (Faber), The Well (Chanter) and The Death House (Pinborough). Enter your email address to subscribe to this blog and receive notifications of new posts by email. Cartoon Network has pulled the plug on a controversial Powerpuff Girls comic book variant cover that was intended to ship next month from IDW Publishing.
According to ICv2, some of the controversy surrounding the cover began after comic book retailer Dennis Barger Jr. The controversy stems in large part from Cartoon Network's own inconsistent branding of the franchise. They're not showing any more skin than Josie and the Pussycats ever did, or for that matter, Betty and Veronica often did.
I mostly agree that the illustration is harmless, but I don't like the objectification going on. I liked PPGZ too, however I listened to the English dub clips posted on Youtube and why they changed the background music? Did the people who created this shocker forget that the girls are technically pre-schoolers age wise? MusicRadar is part of Future plc, an international media group and leading digital publisher. EXCLUSIVE: Godkiller, the post-apocalyptic comic series from Black Mask Studios, is hurtling toward the screen as a new trilogy of animated features that will be self-financed and produced by the upstart publisher and transmedia co. The Godkiller films are being directed and scripted by Matt Pizzolo, who co-created the comic with Anna Muckcracker Wieszczyk and Ben Templesmith. Pizzolo (Occupy Comics, THREAT), Brett Gurewitz (Bad Religion, Epitaph Records, ANTI- Records), and Steve Niles (30 Days Of Night) founded Black Mask last year and acquired the Godkiller property.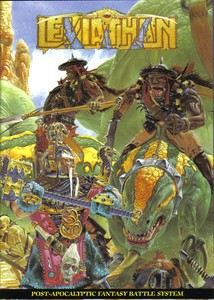 Black Mask is also co-producing SyFy comic book series Five Ghosts with UCP and BenderSpink and developing its own transmedia adaptation. They still describe the characters on their website as "three super-powered little girls out to save the world before bedtime." But Yoon's cover takes its creative cues from the officially licensed Japanese spinoff series Powerpuff Girls Z, in which the Powerpuff Girls are older and more provocatively dressed. They definitely look way older than the japanese 13-year-old designs though, not as fun either.. The show that, next to Animaniacs, has a big track record of getting racy jokes past the censors?
I think that parenting should probably not come from ROBOT CARTOON CHARACTERS in the first place.
Blossum, Buttercup, and Bubbles are all wearing the same blank expression, Bubbles even has her mouth slightly agape.
The robot dog made me want to shoot something and the action scenes were actually animated worse than the original series. If a kid walks into a store chances are they'll want the cover with the cool action scene that actually looks like the shows designs anyway. Especially when it's seen in the Powerpuff Girls, who have always symbolized female empowerment. I just see a fair criticism (that sexualizing 5-year-olds is creepy), and a fair response to said criticism. You can unsubscribe at any time and we'll never share your details without your permission.
The saga of a teenage orphan and an escaped slavegirl journeying through a post-apocalyptic wasteland first debuted in 2008 as a self-published underground comic that cultivated a devoted cult following. Now they're remastering the 2010 film using greenscreen, rotoscope technology, and CG to launch a new series of Godkiller animated features starting in 2015. Brett Gurewitz, Steve Niles, and Brian Giberson are producing the films which will feature some new and returning voice cast.
The Hollywood Sign is a trademark and intellectual property of Hollywood Chamber of Commerce.
CN's attempts to extend the franchise has muddied the audience for the show with no clear sense of who the characters are intended for anymore.
Coupled with the way their posing, it just strips them of all character, reducing them to these sexual objects, nothing more. She was selected, presumably researched, given the brief, and the final artwork was approved by professionals in charge of the PPG brand. Sexualizing little girls is dressing them up for pageants and putting them in bikinis to compete against each other, not taking totally fictionalized characters and creating alternative teenage versions of the characters. People getting upset over this seems to be more of a case of exposing their own warped views more than anything else. The comic is now heading into its second printing after debuting last week via Black Mask Studios.
I feel so ripped off and no matter how good godkiller was seeing stuff about it just disappoints me. Considering some of the comic covers that the big two produce I don't think this is even close to sexual.
It's disappointing that the industry is allowing itself to be policed by a concern troll. It feels hypocritical to take aim at this one specific cover when the issue has run rampant through comics since the inception of the medium.