In today's troubles times for immigrant, language minority students, we must be constantly vigilant that every child receives an equitable education. Highlights the diversity of Latino communitites, covering chilren and caretakers of Mexican, Caribean, and Central American origin living in Chicago, San Antonio, the San Francisco Bar Area, Los Angees, San Diego, Miami, Tucson, and New York City. Suggests univeral practices to facilitate language socialization in multilingual communitties, including applications for teachers. The focus of this book is on how power relations operating in the broader society influence the interactions that occur between teachers and students in the classroom. A critical perspective has always occupied a central role in the work of the California Association for Bilingual Education, and this edited volume by Alberto Ochoa and Karen Cadeiro-Kaplan is a testament to the organization's ongoing commitment to publish excellent works to this end. Advocaty for language diverse students' educational rights has been the essence of CABE's work since it first began in 1976.
This book brings together 22 different voices to illustrate what can happen when the principles of bilingual education and critical pedagogy jointly inform the recurring, regenerating, and dialectical union of reflection and action characteristic of praxis. Abbotsford Primary School is awesome due to the respect and high expectations we hold for each other.
Our global partnership with the 'New Pedagogies for Deep Learning' initiative ensures that our teachers are implementing teaching strategies linked to evidence informed research that meets the needs of learners in the 21st Century.
Our leadership in the Excellence in Science, Technology, Engineering and Mathematics Education schools network with the University of Melbourne has led to increased outcomes and engagement of our students in STEM. Our caring and supportive learning environment is strengthened with our Art Therapy approach, Speech Therapy Assistance and Reading Recovery.
CABE's work is to unite voices and ensure that the educational needs of English Learners do not go unmet.
Tackling mainstream views of childhood and the role and nature of language socialization, leading researchers and teacher trainers provide a historical, political, and cultural context for the language attitudes and socialization practices that help determine what and how Latino children speak, read, and write. Ana Celia Zentella is a Professor in the Department of Ethnic Studies at the University of California, San Diego.
It is our belief that schools must operationalize the following principles to ensure that all students are academically successful and participate fully in our society.
Reclaiming Our Voices: Bilingual Education, Critical Pedagogy, and Praxis will be of interest to all educators who dare to hope that the unfinished project of democracy is still possible.
Our students undertake 50% of their learning in Chinese and 50% of their learning in English, developing a passion for language learning and a greater understanding of different cultures. We are recognised for our commitment to developing the whole child, whether that is their academic, social or emotional learning. We invest in resources to assess the abilities of our students to tailor the learning to their needs.
Each of these areas is taught in Chinese and English, ensuring that students develop stronger literacy in Chinese. Please contact the office on 03 9428 5977 to book a personal tour with the Principal or Assistant Principal. Through a collaborative model that connects universities, schools and professional development academies such as the California Reading and Literature Project and CABE, bilingual teacher-researchers experienced authentic praxis. Furthermore, in the age of standards and accountability, educators and parents must share ideas and practices that promote learning English and subject matter content so our students do not fall behind academically or socially. The basic argument is that culturally diverse students are disempowered educationally in very much the same way that their communities have been disempowered historically in their interactions with societal institutions.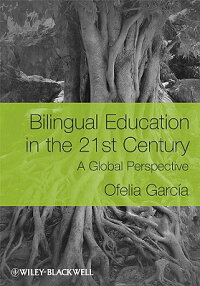 As our enrolments continue to increase, our capacity to accept enrolments from outside the local area will be limited in the future. The transformation of our intellectual language and biliteracy habits were enhanced as a result of the inquiry processes described within this volume.
Through our annual CABE conference and regional conferences we continue to provide quality professional development opportunities for educators, parents, and other community members.
The logical implication is that these students will succeed academically to the extent that the patterns of interaction in school reserve those that prevail in the society at large. Significantly, students experienced, alongside their teachers, their own biliteracy development. Our professional development activities allow us to network and recharge our energy for advocating for equitable programs and services for English Learners, while imparting the latest strategies, programs, and instructional resources for all types of instructional programs.
In other words, a genuine commitment to helping all students succeed academically requires a willingness on tha part of educators, individually and collectively, to challenge aspects of the power structure in the wider society.
These experiences promoted biliteracy beyond the school building to our homes, interactions, thinking and our practice.