But Oklahomans in Moore and Bethel Acres will be living with the aftermath for a long time to come. Full-time emergency personnel can only do so much; effective disaster relief requires skilled volunteers along with funds for food, fuel, supplies. One organization that is already here and helping is the Baptist General Convention of Oklahoma's Disaster Relief Team. Enjoy affordable and reliable hosting with Bluehost and support BatesLine at the same time -- click here!
Once you have the essentials covered, add personal hygiene and sanitation items to the kit — large trash bags and cans, toilet paper and household liquid chlorine laundry bleach.
After the 2015 Memorial Day floods in Central Texas, volunteers from the community and across Texas and the region gave generously of their time and financial resources. Providing Flood Buckets to families and communities affected by disaster is one of the many ways UMCOR provides disaster aid.
You can help resupply the Flood Bucket inventory in preparation for the next disaster whether it be in our area, a hurricane on the coast or tornados up north or the mid-west. Individuals, families, neighbors, community groups and Sunday schools can form a team to purchase the list of items and bucket with lid. If you are not able to complete a Flood Bucket – you can still be a part of this effort through a financial contribution or purchase those supplies you can afford and deliver them to Manchaca UMC.
Over the past years I've experienced at first hand a most remarkable change in how the media works  in humanitarian disasters such as Albania, Kosovo, East Timor, Afghanistan and the list grows.
Amid the hellish dangers of such places there is now a formal dance of intricate detail between United Nations officials, aid workers, reporters, and news managers.   It's a dance that allows a reporter newly parachuted into some vile human emergency to hit the ground running and be filing within hours, if not minutes, direct from the front lines or from the edge of a mass grave.
The days of a foreign correspondent needing to spend huge amounts of time just finding out where to go for information in a disaster area, after spending hours if not days just trying to find accommodation and a filing point, are gone.
Instead, there is an mobile world wide army of disaster officials, information officers, spokespersons, and spin doctors that can provide the itinerant reporter with everything they need, including food, lodging and transportation.  Indeed, it is now possible for a lazy reporter, and there are too many of those, to file as though from the circles of hell yet in reality be sitting in the closest five star hotel. In fact I believe that information flow and control by UN Agencies and relief groups is now so thorough, so complete, that it is possible for a reporter to make a name reporting a humanitarian disaster without leaving Ottawa, Toronto, New York, London, or wherever. What I've seen over the past years is a disturbing acceleration of news management that started about the time of the Great Ethiopian Famine and the Collapse of Somalia, but then continued to a somewhat greater extent in Bosnia.  I say disturbing from the viewpoint of a former broadcast journalist, yet I am in the thick and heart of that very management.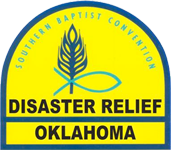 In places such as Chechnya, East Timor, Bosnia, and a bunch of smaller cesspits of human disaster, and in others to come, there exists a sophisticated world wide media industry managed by aid groups and United Nations agencies. Every aid group of any significance now has a corps of information people who at the very drop of a starved nomad, the spark of an ethnic cleansing house burning, the wail of a war orphan, will be on an aircraft within hours doing their damndest to race the true foreign and war correspondents to the sharp end, the place where people are dying. Until a few years ago the only people racing to the nasty sharp end were those journalistic firefighters or Bang Bang Artistes who only come alive during the overture to Armageddon.  They'd get the word out and that would goad the UN and aid groups to mobilize and it would trigger the usual influx of other reporters.
But these days, for every hard bitten disaster journalist plunging into the front lines there is a humanitarian spokesperson or media manager right there beside them.
The aim isn't to necessarily get the name of the organization into the reporters' stories, although that is nice when it happens, but rather to become a source of information for those who haven't or won't leave home base. The goal is to establish yourself and your organization as a credible source of information, to become an ersatz reporter or news agency that others will turn to as a matter of course.  This results in publicity and sometimes media prominence which pays off hugely in increased government funding and public donations.
The United Nations Office of Humanitarian Affairs, and the office of the United Nations High Commissioner for Refugees play this game seriously and very well. At the same time, information is being relayed to domestic media back home from the head offices of the aid groups.  News releases tailored for domestic if not local interest flow on a daily basis, op-ed pieces are written, interviews and news conferences are arranged for returning aid workers.
At its peak during the war in Kosovo, refugees were flooding into the Northern Albanian town of Kukes at the rate of 30 thousand a day. It is now entirely possible for an unscrupulous reporter to cobble together a mass of first hand material in word, picture, and sound from aid agency sources and produce a seemingly on the spot report from say, Iran, Sudan, or Iraq and yet never have left this country.  I hope to god it hasn't happened yet but I just know that it will. Disaster Response, Disaster Response Program News, Featured, In The News, South Asia, Uncategorizedder . Operation USA was the first Western aid group into Phnom Penh, Cambodia, after the overthrow of Pol Pot.
In 1984 famine-stricken Ethiopia, it innovated the use of 747 cargo jets, doubling the aid delivered in a single shipment. There are already over 80 volunteers at work and more on their way -- feeding units, chainsaw teams clearing trees and debris, and a few chaplains to comfort the victims. According to the Oklahoman, "every drop of blood needed by patients in all metro-Oklahoma City hospitals and 140 others across the state" comes from the Oklahoma Blood Institute.
See the full-page poster version that appeared in the Winter 2012-2013 print edition of the newspaper.
The California Emergency Management Agency advises that the first 72 hours after a disaster are critical.
Your kit should be easily accessible and have enough supplies for you, your family and pets to survive for at least three days.
The American Red Cross advises using 16 drops of bleach per gallon to sterilize any water that's not bottled. The American Red Cross distributes an iPhone app called Shelter View, for finding out when and where shelters have been opened in your area during disasters.
Many of these Flood Buckets were donated to flood victims in Wimberley, San Marcos and the surrounding areas from the Memorial Day flooding.
The bucket contains cleaning supplies, sponges, gloves, clothes line and other items needed to begin the process of cleaning up after a disaster. Canadian C-130 Hercules bring some of the first relief shipments to East Timor after the Indonesian Army ran amok following the Timor vote for independence. Electricity, gas and water may be unavailable and first responders will be busy focusing emergency services on the most serious crises. The California Emergency Management Agency breaks down kits into: essentials, sanitation, safety and comfort, cooking and tools and supplies.
The United Methodist Committee on Relief (UMCOR) has been one of many agencies who has provided supplies and relief to those affected by the flooding. You can help them help Oklahoma tornado victims by making a tax-deductible donation -- all money goes to disaster relief and helping victims with food, laundry, and tree removal. Internatioanl aid organisation Medecins Sans Frontieres (MSF) has been given the use of the Greenpeace ship Rainbow Warrior II to distribute humanitarian and medical supplies.