Now you can do this with anything, a dance studio, a personal interest story, or on a general topic where you are hunting for  shots so you can add your voice over. HBO has released the schedule of documentaries it'll be airing for the first half of the year and included in the bunch are looks at acclaimed cartoonists, mother-daughter relationships, prison education, weddings, and poverty, among several other topics that will be broached by HBO Documentary Films this year. Subject: Sandra Bush, the mother and muse of director Mickalene Thomas, also a New York artist. Subject: Women and poverty in the United States through the lens of a single mother with three children and a full-time job.
Subject: Hudson Link, a prison education program instituted at Sing Sing Correctional Facility. Subject: Camp Erin, a camp where children can go and grieve for the loss of a loved one that was founded by baseball player Jamie Moyer. Subject: Themes of love, commitment, and life following a wedding, juxtaposing present-day reality with wedding-day flashbacks. Shilo Adams is a contributor to TVHackr whose work has appeared on the likes of TVOvermind, KSiteTV, and ScreenFad.
Deadline is reporting that HBO has opted to not move forward with Ryan Murphy drama Open, whose pilot was officially ordered by the network last April. It's amazing to watch, and he was presenting at a gallery and we got permission to shoot the entire event. Last year included documentaries about amFAR, Stephen Sondheim, and chemical companies, while 2014 has thus far seen The Education of Mohammad Hussein, a documentary centering on an Islamic school dealing with radical Quran-burning pastor Terry Jones. What would you like to see the network profile in the documentaries it'll produce for the second half of the year? You ask if you can interview people (and have them sign a release) or put up a sign that says DOCUMENTARY FILMING IN PROGRESS and you are golden. Opening day the gallery, we shot all this exhibited paintings, we shot people looking at Robert's artwork, we shot Robert presenting to a student body of artists who made the trip to see his gallery event. Get to know your equipment, see when you recorded without sound, see when your record button got hit(turned off) in the mash pit while you trying to record your friends band! Later Robert Weibel did a demonstration of his gunpowder painting technique and we got that on film, had him wear a GoPro to get the artists perspective, and  even had a guy on the roof getting a long shot from on high.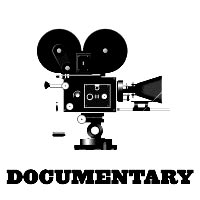 You are still free of the stress and problems you need to overcome with narrative filmmaking. Get to know your gear, and get to know the million little things you need to watch out for when you shooting a film. Now all we had to do is do an interview, create a montage of this artwork, show the demonstration, and do a small amount of voice over to structure and finish the documentary.
This will make you a great filmmaker, and is the best route to go when you are starting out. If you are going blank on topic, just find some events.And shoot the event, talk to the people, get there opinions, they are already there and are very receptive to share there thoughts on camera.