Earthquakes are a particular concern for schools with their large concentrations of children in confined spaces, and a relatively low ratio of adults to children. INSTRUCT students to evacuate upon taking a decision that this is the most appropriate course of action.
An earthquake safety programme should be established and maintained in every school, either individually or by district. The NDO is an excellent resource, and should be consulted for templates on creating disaster plans.
What emergencies could occur and what should be done (e.g., power fails, exit door jams, debris blocks exit, fire breaks out, students are injured and should not be moved)? Under the worst weather conditions possible, where will the school population find short-term shelter? If it is necessary to evacuate the school grounds, how will this be accomplished and how will parents be informed of the new location? Procedures to provide for first aid, search and rescue, communication, building damage assessment and student security.
Identification of trained persons within the school community or local area who are prepared and able to administer first aid immediately after the earthquake. Location(s) of outdoor assembly areas, first aid stations, command and communication stations, and student release station. Identification of two student monitors per class to be designated with the authority to give instructions in the even their teacher is injured.
Encourage children to talk, draw and write about their fears, and help them sort real from unreal.
If a child continues to be disturbed for more than a few weeks, the family may need professional counseling.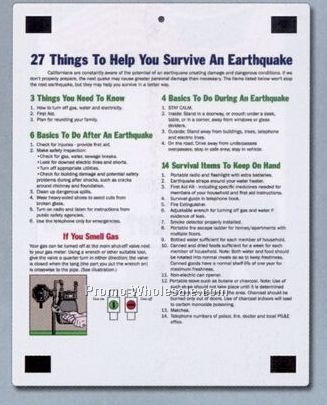 You may also have emotional difficulties after a traumatic event, and need to take care of yourself. People living in countries situated on the circum-Pacific seismic belt (the Pacific Ring of Fire), where some 90% of the world's earthquakes occur, live with high levels of seismic risk. JavaScript is currently disabled, this site works much better if you enable JavaScript in your browser. However, the earthquake safety lessons they learn will stay with them and be useful in adulthood, both for themselves and to pass on to their children. Schools need to ensure buildings are more earthquake-proof, include earthquake preparedness in emergency plans, teach children and staff what to do if an earthquake happens, and keep emergency supplies on hand. To organise this programme, the Ministry of Education in collaboration with the NDO should form Earthquake Safety Committees to cover appropriate geographic areas or districts. Local school responsibilities can either be undertaken by the principal personally, or delegated to a school working group, comprising perhaps an administrator, a teacher, a parent, and a senior grade student in the case of a secondary or high school. These may include local business persons, neighbours, school counsellors, nurse and psychologist.
Some regress, and begin to suck thumbs, wet beds, report mysterious pains, or have difficulty eating or sleeping.
Some children do experience long-term problems such as depression and post-traumatic stress disorder, and require treatment.
When large earthquakes occur, affected residents are abruptly faced with loss, challenges, and demands that differ significantly from anything they would encounter under normal conditions.
Sometimes, the key to getting a customer's business can be as simple as whose information is the most readily available. The fact that people are not equally affected, and that differential impact and differences in people's ability to adapt and recover from earthquake events can be attributed in part to people's level of preparedness or readiness, makes understanding why this is so an important goal in disaster risk reduction.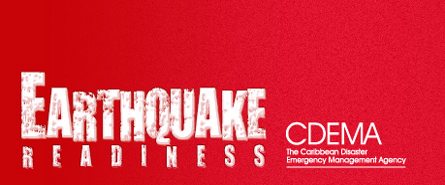 This chapter discusses theoretical analyses of earthquake readiness and empirical studies of earthquake response and recovery in the citizens of two countries situated on the Ring of Fire; New Zealand and Taiwan. By identifying how personal, community, and cultural characteristics interact to influence earthquake readiness, response, and reduction, this chapter offers insights that can inform the development of the risk communication and community outreach programs required to facilitate sustained disaster readiness. A person-relative-to-event (PrE) approach to negative threat appeals and earthquake readiness: A field study. Culture's consequences: Comparing values, behaviors, institutions and organizations across nations.
Hyogo framework for action 2005–2015: Building the resilience of nations and communities to disasters. Why people do what they do to protect against earthquakes risk: Perceptions of hazard adjustment attributes. Community resilience as a metaphor, theory, set of capacities, and strategies for disaster readiness.
Disaster resilience: Integrating individual, community, institutional and environmental perspectives. Disaster resilience: Building capacity to co-exist with natural hazards and their consequences.