The Oregon Office of Emergency Management and Dark Horse Comics just released a new comic book titled, "Without Warning," aimed at teaching earthquake preparedness to teenagers.
Oregon is located in the Cascadia Subduction Zone, a 600 hundred mile earthquake fault stretching from offshore Northern California to Southern British Columbia. Note you will need Adobe Reader to view some of these files and the abilityto play both Windows Media Files and QuickTime Movie Files. An earthquake is a sudden, rapid shaking of the earth caused by the breaking and shifting of rock beneath the earth's surface.
BART carries about 360,000 travelers every day; and during the peak of the commute across the San Francisco Bay, BART carries as many travelers as the San Francisco-Oakland Bay Bridge.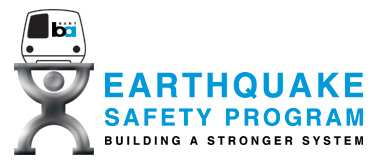 The comic book is the result of collaboration between the Cascadia Region Earthquake Workgroup (CREW), OEM, and Dark Horse Comics. It is a 12 page full color comic addressing what can happen in the aftermath of major earthquake and tsunami. Geological Survey statistical analysis has predicted a high probability of one or more major earthquakes hitting the Bay Area within the next 30 years. The program will upgrade vulnerable portions of the original BART system to ensure safety for the public and BART employees. Portions of the original system with the highest traffic will be upgraded not only for life safety but also to ensure that they can return to operation shortly after a major earthquake.
System extensions, built mostly during the 1990s, employed more stringent and up-to-date seismic criteria than the original system, and thus do not require upgrades. It also included reconfiguration of stairs, elevators and certain facilities housed in the building.