As you travel around campus, have you wondered where the nearest tornado shelter area would be in the building in which you work or visit?
Patient's Checklist for Office-Based ProceduresOur latest innovation in improving patient safety is the ISOBS Patient Safety Checklist designed to empower the patient with the knowledge needed to make educated decisions about the provider and the office facility. ISOBS is currently collaborating with various proceduralists and surgeons to help them customize the safety checklist to reflect their specific practices. The links below includes checklist background, development, and implementation information.
The mission of the Institute for Safety in Office-Based Surgery (ISOBS), a 501(c)(3) nonprofit, independent organization is to promote patient safety in office-based surgery and to encourage collaboration, scholarship, and physician and patient education.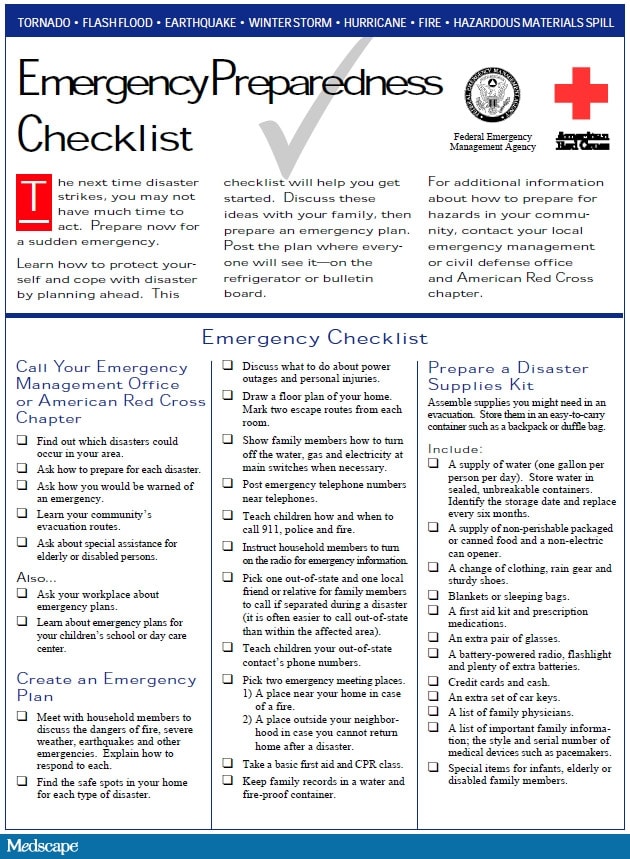 The Department of Homeland Security (DHS) supplies extensive information for preparing your business for a disaster via its Ready.gov site and the Federal Emergency Management Agency. This template can be customized to meet the needs of the specific subspecialty and office setting. This checklist enables the patient to ask the "right" questions about their provider's qualifications, facility credentialing, recovery and emergency planning. Soon, this information will be located in many buildings on campus in the form of an emergency poster or a podium card. These new resources developed by the Office of Emergency Preparedness can provide quick instructions on what to do in a variety of emergencies such as severe weather, fire, a chemical spill, active shooters or medical emergencies.
Each poster and podium card have building specific information in the lower right corner which will tell occupants where to shelter in case of severe weather or where the fire evacuation location is for that particular building.
If you would like more information about these resources, or if you would like to have them installed in your building, contact Noelle Broadnax.