A fire emergency evacuation plan (FEEP) is a written document which includes the action to be taken by all staff in the event of fire and the arrangements for calling the fire brigade. General Fire Notice For small premises this could take the form of a simple fire action sign posted in positions where staff and relevant persons can read it and become familiar with its contents. Staff Fire Notice High fire risks or large premises will need more detailed emergency evacuation plan which takes account of the findings of the risk assessment, e.g. In certain cases you should nominate persons to implement the fire action plan and give them adequate training in fire fighting and evacuation procedures.
You need to consider how you will arrange the evacuation of the premises in the light of your risk assessment and the other fire precautions you have or intend to put in place. In most premises, the evacuation in case of fire will simply be by means of everyone reacting to the warning signal given when a fire is discovered, then making their way, by the means of escape, to a place of safety away from the premises. In some larger complex premises, the emergency arrangements are designed to allow people who are not at immediate risk from a fire to delay starting their evacuation. This strategy may be considered in blocks of flats were each flat is a minimum 60 minutes fire resisting compartment. You should only plan to use defend in place or phased evacuation schemes, or a staff alarm system, if you have sought the advice of a competent person and the fire and rescue  service. On discovering a fire, it is the duty of every person to sound the nearest fire alarm immediately. The plan should instruct all personnel upon on hearing the fire alarm to act in accordance with the agreed FEEP strategy and if a fire warden's scheme is in force they, on hearing the alarm, should proceed to pre-determined positions to assist members of the public and staff to leave the building by the nearest safe route. Lifts and escalators should not be used due to possible electrical failure unless they are part of a Personal Emergency Evacuation Plan. The Fire Service should also be informed immediately, either by switchboard operator or person discovering fire, dependant on conditions.
Work Time – Switchboard operator to be conversant with the emergency evacuation plan, also should ensure necessary extensions switched through, when switchboard is unattended. Other Times – Remainder of Staff (Cleaners, caretakers etc) also to be conversant with procedure. In premises where members of the public or persons unfamiliar with layout of the premises are present there should be means available to identify the key escape routes. The Responsible Person where necessary to safeguard the safety of employees should nominate employees to implement certain fire safety measures which will include the fire evacuation.
A senior official in each building [Chief Fire Warden] should be given the responsibility of maintaining a high standard of fire precautions and the overall responsibility for the action in the event of fire.
Procedure for nominated staff to assist employees and members of the public to nearest exits. Another consideration when selecting the location for an assemble site is to fully understand the fire emergence evacuation plan. The assemble point should be far enough away from the building not to put staff in danger of radiated heat and falling debris.
Be close enough to ensure that the nominate person who is in charge of the assemble point; can communicate with the nominated fire liaison person who should be located near the main entrance. The area chosen should be larger enough to accommodate all the staff, if this cannot be found you may have to consider additional sites. It should not be in an enclosed area and the staff should be able to disperse without the need to pass close to the premises on fire. Inclement weather needs to be considered and some form of shelter or other weather protection may be necessary as the staff are most likely to have evacuated without collecting their out of doors clothing. A nominated fire team, if available, or any trained competent person should, where possible, attack fire with appropriate equipment however fire fighting is always secondary to life safety.
The emergency evacuation plan should be the subject of frequent training so all employees are familiar with its contents and there should be regular evacuation drills.
The fire emergency evacuation plan must be included in the instruction and training you need to give your employees. In order to assist disabled or sensory-impaired people to escape from fire it may be necessary for staff to be trained in the correct procedures to cope with this eventuality. You should arrange all the necessary contacts with external emergency services and make them familiar with your fire action plan. There should be senior person nominated to meet the fire and rescue service when they arrived to provide them with any information they require. You disaster plan should include insurance, which will protect your equipment, furniture, and office space.
Here's a link to a great list of 6 tools for preparing your law firm for a disaster (and here). This program provides requirements and guidance related to Berkeley Lab's Emergency Management Program, which includes emergency preparedness, response, recovery, and mitigation.
Members are Laboratory employees who volunteer to receive training in response operations.
Team positions are represented at the Emergency Operations Center and form the core for the EMT. Identify areas in the current emergency operations plans that are in need of improvement.
A flexible framework of doctrine, concepts, principles, terminology, and organizational processes used to manage incidents and emergencies. The use of NIMS by federal agencies is mandated by Homeland Security Presidential Directive 5 (HSPD 5). Incorporates the use of the Incident Command System (ICS), California Disaster and Civil Defense Master Mutual Aid Agreement (MMAA), the Operational Area(OA) concept, and multiagency or interagency coordination.
Berkeley Lab's Emergency Management Program is built on a foundation of comprehensive emergency planning.
Plans and procedures are reviewed, revised, and tested at intervals predetermined by DOE contract requirements, exercises, actual events, or on an as-needed basis.
To ensure an efficient and effective response to emergencies at Berkeley Lab sites and facilities, the Protective Services Department has adopted national training standards set forth by the National Incident Management System (NIMS) Training Program of 2011.
Protective Services' Training Program ensures that Berkeley Lab personnel and first responders receive appropriate training for their anticipated or assigned level of emergency response participation.
Drills and exercises help to build and maintain employee confidence, knowledge, and understanding of personal roles and responsibilities during an emergency. Protective Services plans, coordinates, and conducts evaluated tabletop, functional, and full-scale exercises. The Protective Services Department has developed a set of core capabilities that function as interdependent solutions to complex emergency-management issues. The Berkeley Lab Emergency Response Organization (ERO) serves to support and facilitate the execution of core capabilities. The Protective Services Department maintains and supports the Laboratory's Emergency Operations Center (EOC) and Department Operations Centers (DOCs).
Berkeley Lab maintains a mitigation strategy that identifies ways to prevent and reduce potential losses. To mitigate the potential for a hazardous-materials release, Berkeley Lab uses a fixed minimum screening value for chemicals. Berkeley Lab has adopted a Laboratory Scale Quantity (LSQ) to ensure chemical inventories remain at or below an acceptable level. Berkeley Lab recognizes that service interruptions caused by an adverse event could affect the Laboratory's strategic, operational, scientific, financial, and stakeholder support services. Environmental Protection Agency requirements implementing the Clean Water Act through the National Pollution Discharge Elimination System (40 CFR 104 through 129). DOE O 420.1A, Facility Safety, dated 5-20-02, which addresses requirements for fire-protection programs.
Firstly we require existing blueprint or building plans so that we can generally match your emergency diagrams to them.
We then visit your workplace and draw up a draft map from your building plans outlining egress pathways, exit door locations, location of fire equipment and assembly areas. Finally we prepare laminated wall diagrams (framed) for each specific location in your building. Emergency response flip charts are an effective way of referencing important contacts and actions to be taken in an emergency.
An emergency flip chart is a handy document that can be positioned in clear easily accessed positions throughout your building, warehouse, factory or place of business.
Fire Direct has created a specialised poster with information on what to do in the event of and emergency, including what the emergency warning sounds will be, and what to do when you hear them. Emergency response posters are a great way of providing easy to access information which are be important in an emergency.
An emergency procedures poster easy to follow and can be positioned in clear easily accessed positions throughout your building, warehouse, factory or place of business. During and emergency, it is important that members of the workplace emergency team are easy to identify.
Fire Direct has made this easy by providing distinctly coloured hats and lanyards with the role embroidered on the front for easy recognition.
Site Safety Diagrams and direction signage diagrams are commonly used in large scale public spaces to locate various tenancies, occupancies, facilities and departments. A municipal evacuation plan will help streamline the evacuation process by providing an organized framework for the activities involved in coordinating and conducting an evacuation.
The aim of an evacuation plan is to allow for a safe, effective, and coordinated evacuation of people from an emergency area. A municipal evacuation plan may be a stand-alone plan or part of a larger, overarching municipal emergency response plan. Municipal Evacuation Plans should outline how needed functions will be performed and by what organization (e.g. Consider the characteristics of the municipality that may affect the execution of an incident-specific evacuation plan. Is the municipality single, upper, or lower tier and how will that affect responsibilities during an evacuation? Is the location of the municipality and the populated areas likely to impose particular challenges for an evacuation? List hazards that have the greatest potential to require an evacuation (Refer to the municipal Hazard Identification and Risk Assessment (HIRA) or Community Risk Profile). Does the hazard have the potential to migrate outside of municipal boundaries or does it start elsewhere and migrate into the municipal boundaries? Identify the process for conducting real-time threat assessments and how the real-time threat assessment will inform the decision to evacuate. Since the presence of contaminants in an emergency area will greatly complicate evacuation operations, a municipality's evacuation plan should take into account procedures and equipment for these situations.
In addition to the effects on emergency responders, residents may also be limited in their ability to move through the affected area safely. In order to prevent the spread of contamination, evacuees may need to be isolated from unaffected locations and populations until being decontaminated. Emergency managers must understand the makeup of the population who are to be evacuated before they can make decisions about transportation modes, route selections, hosting destinations, and the many other elements of an evacuation.
For planning purposes it may be advisable to increase the estimate of evacuees to account the evacuation shadow (these are the people who evacuate though they are not officially requested to do so.) This is a spontaneous evacuation, conducted when people feel they are in danger and begin to leave in advance of official instructions to do so or in spite of advice to shelter-in-place.
Details on populations that may require special assistance during an evacuation may be obtained from the departments and organizations involved in planning, such as public health, social services, etc. To ensure that considerations such as advance warning and transportation are factored into the planning, areas with high concentrations of people needing additional assistance to evacuate should be identified.
Long-term care residents may require vehicles equipped to serve riders in wheelchairs or medical transportation. An evacuation involving incarcerated individuals would require secure transport and hosting arrangements. In municipalities where the majority of evacuees make their own transportation and shelter arrangements, it may not be necessary to compile lists of evacuees according to categories (Ideally, evacuees would still register to allow for tracking and inquiry).
Evacuations may take place prior to (pre-emptive), during (no-notice), or after (post-incident) an incident has occurred. Given adequate warning about a hazard, sufficient resources, and a likely threat, it is advisable to conduct pre-emptive evacuations. It may be advisable to carry out an evacuation even while a threat is affecting a community.
Partial evacuations typically are localized to a specific area of a municipality and may be caused by fires, hazardous materials incidents, etc. Incidents that precipitate a wide-spread evacuation typically cause far-reaching damage and are therefore more likely to compromise critical infrastructure in a manner that hinders evacuee movement. An internal evacuation is where evacuees are hosted at another location within the same municipality as opposed to being hosted by another municipality. Spontaneous evacuation (self-evacuation) is when people choose to evacuate without explicit direction to do so. If the present location affords adequate protection against the particular incident, emergency managers should consider having people shelter-in-placevii to reduce the number of persons who become part of an evacuation. Once emergency managers have determined the number and geographic distribution of potential evacuees, these statistics can be analyzed against the transportation network. What is the distribution of the evacuating population with respect to roadways and highways? What planning, operational staff, systems, and activities are needed to implement the chosen tactics during an evacuation?
Should lanes be dedicated for high occupancy vehicles and any other special population groups (i.e. Recognize that different traffic management tactics (and different routes) may be more or less appropriate for certain types of situations. These figures are average and do not take into consideration an emergency situation or other factors that may be present during an evacuation. Pre-planning assists decision-makers in determining suitable transportation options for inclusion in the incident-specific plan.
The traffic management section outlines tactics that may be used to move traffic more efficiently. For incidents of longer duration, these assembly points can serve as collection points for evacuees who have walked or ridden transit from the at-risk area, and who now must wait for transport (buses, etc.) to longer-term sheltering facilities. The ability of a sheltering facility to accommodate such special needs groups will depend on its on-site design and capabilities.
By comparing shelter capabilities and capacities with the anticipated evacuation population, a jurisdiction can ensure it has made adequate sheltering arrangements, including the appropriate staffing levels for each shelter. By pre-identifying sheltering facilities, their locations can be evaluated in relation to proposed evacuation routes and other components of the transportation network.
In terms of First Nation evacuations, JEMS Service-level Evacuation Standardsx defines short-term shelter services as a period between 1 and 14 days. Municipalities may set-up and support shelters with municipal staff or they may have an agreement with another organization (e.g.
Geographic Information Systems (GIS) can be used to analyze available data, including highlighting key aspects of the potential evacuation populations. Pre-planning can be used to help determine specific evacuation strategies should one of the pre-identified incidents occur. The plan must state who has the authority to initiate the notification process and implement the plan. Evacuation should be considered when other response measures are insufficient to ensure public safety. The urgency of an evacuation is determined based on the immediacy of the threat to the community (life, safety, health, and welfare), the resilience of the community, and (depending on the nature of the threat) the availability of resources for evacuation or shelter-in-place.
Pre-planning and analysis conducted in the development of the municipal evacuation plan will be instrumental in creating an incident-specific plan (IAP). Based on the outcome of the real-time threat assessment, consider the type of evacuation required or if shelter-in-place is appropriate. Staging resources and phasing evacuations may alleviate some of the above complicating factors.
Information may be pre-scripted and included as part of the Municipal Evacuation Plan or elsewhere (i.e.
Consider including information regarding language and communications barriers for at-risk populations. Ongoing communications should be maintained through the length of the evacuation until the return is completed.
Detail what departments, organizations, and individuals would have a role in the implementation of the plan and list specific responsibilities.
What are the roles and responsibilities of the lead and other response organizations involvedxii? Who are the partners (additional subject matter experts required in the EOC to provide additional expertise)? If a third party is contracted by a municipality to provide services in an evacuation, its roles and responsibilities should be outlined within the agreement (e.g.
Requests for additional assistance should be made through the PEOC (including requests for Government of Canada assistance).
A municipality may choose to identify an Evacuation Coordinator to lead an evacuation with minimum delay and confusion in the event of an emergency.
Regardless of the stage of the evacuation operation there are four roles a municipality may assume while involved in an evacuation effort. Identify resources needed to support the evacuation and the process for acquiring them (e.g.
When the emergency that prompted the evacuation has been resolved it will be necessary to plan for the return of evacuees.
Since the degree of damage will likely vary within the affected area it might be beneficial to initiate a phased re-entry process.
Evacuees who self-evacuated using their own means of transportation should be able to return on their own. What media sources can evacuees use for the most up-to-date information on re-entry procedures? Following the return of evacuees, consider when to terminate the declaration of emergency – reference the Municipal Emergency Response Plan.
Discuss who generates the above, when they will be created, to whom they will be presented, and how the lessons learned will be incorporated into the evacuation plan. Successful efforts for public education include community seminars and preparedness pamphlets distributed to residents and businesses. Based on recommended practices, consider including COOP as part of the risk management process. This municipal evacuation plan will help streamline the evacuation process by providing an organized framework for the activities involved in coordinating and conducting an evacuation. The aim of this evacuation plan is to allow for a safe, effective, and coordinated evacuation of people from an emergency area in [insert the Name of the Municipality]. ABSTRACTEmergency equipment and supplies often are not readily available when a patient experiences a life-threatening emergency. The Emergency Management and Civil Protection Act (the Act) includes the provision that the Minister, MCSCS may formulate emergency plans respecting types of emergencies other than those arising in connection with nuclear facilities. The PERP describes the arrangements and measures that may be taken to safeguard the health, safety, welfare and property of the people of Ontario affected by an emergency.
While the focus of this plan is on emergency response, it also recognizes the important link to prevention, mitigation, preparedness (plans, training, public education, exercises, and emergency information), and recovery, as proactive components that are critical elements in any emergency response.
Emergency Management Ontario (EMO) is the organization charged with responsibility to monitor, coordinate, and assist with the promotion, development, implementation and maintenance of emergency management programs in Ontario. This edition of the PERP supersedes and replaces the Provincial Emergency Response Plan, dated December 2005.
An emergency is a situation or an impending situation that constitutes a danger of major proportions that could result in serious harm to persons or substantial damage to property and that is caused by the forces of nature, a disease or other health risk, an accident, or an act whether intentional or otherwise. Emergency management consists of organized programs and activities taken to deal with actual or potential emergencies or disasters.
Prevention refers to the actions taken to prevent the emergency itself and can greatly diminish the response and recovery activities required for certain emergencies.
Preparedness refers to those measures taken prior to the emergency or disaster to ensure an effective response.
Emergency Management Ontario (EMO) is the overall provincial emergency management organization, and is responsible for the promotion, development, implementation and maintenance of effective emergency management programs throughout Ontario, and for the coordination of these programs with the federal government. The PERP is the plan that is used to coordinate overall provincial emergency response and outlines how EMO and the ministries respond to widespread or large-scale emergencies.
Emergencies vary in intensity and complexity depending on factors such as time of occurrence, weather conditions, severity of impact, nature of the affected infrastructure and buildings, and demographics. Occasionally, emergencies arise that overwhelm the capacity of community authorities to completely carry out the emergency response operations necessary to save lives and protect property.
If necessary, the province can declare an emergency and directly control the commitment and application of provincial resources, and possibly those of affected and unaffected communities. Provincial response support can be provided to the Government of Canada in the event of a national emergency. The aim of the PERP is to establish a framework for a systematic, coordinated and effective emergency response by the Province of Ontario to safeguard the health, safety, welfare and property of its citizens, as well as to protect the environment and economy of the area affected by an emergency, excluding nuclear emergencies. The federal government, through Public Safety Canada (PS) is responsible for the national emergency response system.
The Province has exclusive jurisdiction for matters of property and civil rights in the province and for all matters that affect the public health, safety and environment of the province, under this Act. The federal government has also made arrangements with First Nations and with the province concerning emergency preparedness and response activities in Ontario under which the province agrees to provide assistance in emergency preparedness and response to First Nations communities. The Ontario government is responsible for protecting public health and safety, property and the environment within its borders. The Minister of Community Safety and Correctional Services (Minister, MCSCS) formulates the PERP under authority of subsection 8.1 of the Act.
References in this plan to the Minister, MCSCS will refer to those powers vested in the Solicitor General by the Act2. Pursuant to section 6 of the Act, ministers of the crown presiding over a ministry of the Government of Ontario and agencies, boards, commissions or other branches of government designated by the Lieutenant Governor in Council shall formulate emergency plans for the type of emergency assigned by the Lieutenant Governor in Council. Declaration of a provincial emergency may also be made by the Premier of Ontario, if the urgency of the situation requires that such a declaration be made immediately.
Ministers' emergency plans shall authorize Crown employees to take action under the emergency plans where an emergency exists but has not yet been declared to exist (section 9(a) of the Act).
Ministers of the Crown and Crown employees are protected from personal liability for doing any act or neglecting to do any act in good faith in the implementation or intended implementation of emergency plans such as the PERP (subsection 11 (1) of the Act).
Pursuant to section 14 of the Act, ministry emergency plans shall conform to the standards set out in regulations under the Act.
Pursuant to subsection 6(1) of the Act, the Lieutenant Governor in Council may assign to a minister, the responsibility for the formulation of an emergency response plan to address a specific type of emergency. Ontario municipalities possess legislated responsibilities to establish emergency management programs under the Emergency Management and Civil Protection Act.
Coordination of provincial response to emergencies that occur in the North and in unorganized territories is the responsibility of the ministry to which the type of emergency that has occurred has been assigned through the OIC. Provincial ministries that are assigned a type of emergency by the OIC will produce emergency response plans according to their assigned type of emergency, to enable the Province of Ontario to respond effectively to each emergency. These plans identify issues arising from provincial emergencies that require a broader response than a primary ministry's response capabilities, and outline how inter-ministerial issues will be coordinated.
Denotes a plan which is in the process of development, is subject to change as a result of internal or external review, and is also still subject to various approvals.
Denotes a plan that has been extensively reviewed, which may or may not have been exercised or evaluated, and has yet to receive final approvals. Denotes a plan which has completed the review process, has likely been exercised and evaluated, and has received all of the necessary approvals. The Chief, EMO is responsible for monitoring, coordinating, and assisting with the promotion, development, maintenance, and, through the PEOC, the implementation of these plans. Under certain circumstances, it may be necessary to enhance the coordination of provincial emergency response by implementing provisions from this plan. If the urgency of the situation requires that declaration of a provincial emergency be made immediately such a declaration may also be made by the Premier. 2.3 It is not possible, without the risk of serious delay, to ascertain whether the resources normally available can be relied upon. Therefore, an emergency could be declared if operational information indicates that existing government resources and legislative powers are insufficient to address the emergency.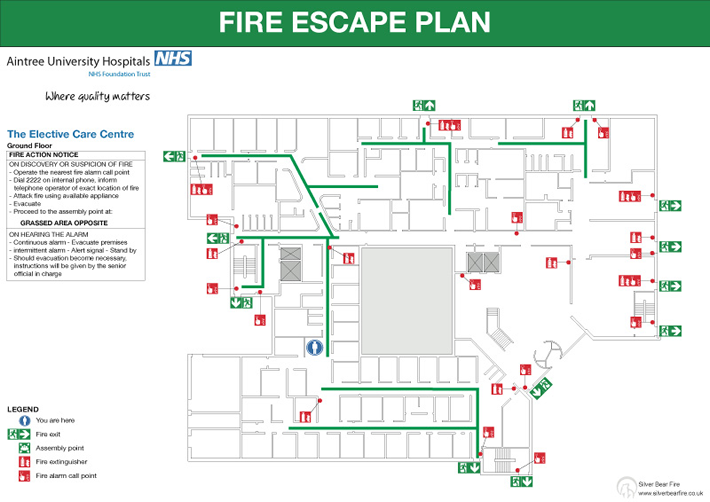 The process leading to a provincial declaration of emergency will vary depending on the situation. When a provincial declaration of emergency is made, the Premier (or minister designated to exercise the powers conferred on the Premier by the Act,) will ensure that the federal government is informed. Once a provincial declaration of emergency has been made the LGIC has the power to make emergency orders and may delegate these powers to a Minister or to the Deputy Minister of Emergency Planning and Management. A Minister to whom powers have been delegated may delegate any of his or her powers to the Deputy Minister of Emergency Planning and Management. These orders are only made if they are necessary and essential, would alleviate harm or damage, and are a reasonable alternative to other measures.
The decision-maker must determine whether it is reasonable to believe that the order will alleviate harm or damage. The decision-maker must believe the order represents a reasonable alternative to other measures that are available to address the emergency.
This part of the test requires the consideration of options that may be available before an emergency order is made. The order must apply only to the areas where it is necessary and should be effective only for as long as necessary. Orders generally prevail over all Ontario statutes and regulations, with limited exceptions (E.g.
It is important to note that this criterion does not require that all other alternatives be attempted prior to making an emergency order. An order made by the LGIC or a Minister is revoked 14 days after it is made unless revoked sooner. A provincial emergency declaration may include the Province of Ontario in its entirety or any portion or area thereof. During an emergency, the Premier, or a Minister to whom the Premier delegates the responsibility, is required to regularly report to the public with respect to the emergency.
The Premier is required to submit a report in respect of the emergency in the Assembly within 120 days after the termination of an emergency. The Deputy Minister of Emergency Planning and Management is required to make a report to the Premier in respect of any orders that he made, within 90 days after the termination of an emergency, for the Premier to include in his report. The basic structure established for the response to a provincial emergency, following the IMS model, is illustrated in Figure 4.1.
The LGIC and the Premier of Ontario provide overall direction to the management of the emergency response. The mandate of the Cabinet Committee on Emergency Management (CCEM) is to ensure that the province is prepared to address emergency situations and assume other responsibilities, as Cabinet deems appropriate. The PEOC provides overall coordination of the provincial response, based on the strategic direction from the Deputy Minister and CCEM. During all stages of response, EMO (through the Deputy Minister of Emergency Planning and Management) will ensure that both the Cabinet Committee on Emergency Management (CCEM) is kept fully informed of the emergency situation and receive current assessments and updates on which to base operational decisions.
The PEOC coordinates with the primary ministry to ensure that there is no duplication of effort, and that the operation runs smoothly. Decisions regarding operational emergency response requirements will be conveyed by the PEOC to those Ministry EOCs and community EOCs that are involved in the emergency response.
Action plan is arranged for smooth running of a business or project. In an action plan, a series of steps or activities which must be performed for a strategy to succeed is affirmed.
This entry was posted in Plan Templates and tagged Action Plan, Action Plan Examples, Action Plan Formats, Action Plan samples, Action Plans, Emergency Action Plan Templates, Free Action Plan, Free Action Plan Formats, Free Action Plan Templates, Sample Action Plan, Sample Action Plan Templates, Tested Action Plan Templates, Word Action Plan Templates. This is known as a simultaneous evacuation and will normally be initiated by the sounding of the general alarm over the fire warning system. It may be appropriate to start the evacuation by initially evacuating only the area closest to the fire and warning other people to stand by.
It may also be considered in hospitals or nursing homes were patients are connected to life supporting equipment and cannot be moved. In any case the senior official should ensure that Fire Service is called in the event of an outbreak of fire. They could include schematic drawings and most importantly emergency escape and exit signs.
You may require one on each floor or department with a chief fire warden coordinating their actions to make sure all persons are accounted for in the event of a fire. The person who is in charge of the assemble point should report to the person who as been nominated the fire service liaison person indicating all persons accounted for or whose missing and where they were last seen. Calculate the number of staff that would need to assemble and if it was a multi-occupied building you would need to co-operate with the other occupants. Open areas are ideal like pedestrian areas also car parks could be considered but be aware of the dangers. You are required to carry out this fire training and it is recommended that you keep a record of the results of that training. Advice on the specific needs of disabled and sensory-impaired people can be obtained from organisations representing the various groups. With cloud computing services and cloud storage, there is no excuse for not having adequate data backup methods. Many law firms and insurance companies offer help to members in creating their disaster plans.
A purchase, use, or storage that exceeds the LSQ requires advance notification to the Protective Services Department.
It is utilized by federal, state, and local agencies as well as private sector and nongovernmental organizations.
They serve to unify functional planning, preparedness activities, training and exercises, and resource acquisition. The ERO is structured around pre-identified personnel, teams, and facilities necessary for initial and ongoing emergency response and mitigation. The EOC and DOCs are activated to support on-scene response during an escalating incident by relieving the burden of external coordination and securing additional resources. The strategy identifies hazards such as earthquake, wildland fire, and hazardous-material release. For any chemical, the overriding emergency-management concern is the acute human toxicity of the substance by the airborne pathway (inhalation, dermal contact, absorption through eyes and mucosa, etc.). Therefore, it is important for the Laboratory to maintain viable support capabilities with minimal impact to research and operations in case of such an event.
Each BCP, developed by using the UC Ready business continuity planning tool, will document the resources, actions, tasks, and data required by a scientific or Operations division to recover its essential functions. These are an essential part of your evacuation procedure and are required by Work Health and Safety legislation. We then send you a copy of the draft plans based on your building blueprint for your approval (Remember that our aim to keep these evacuation diagrams simple). It also includes valuable information about evacuation procedures and alerting emergency services. We also carry a Mobile Range of firefighting equipment from 22kg through to 90 kg size and from 30 litres up to 90 litres.
Locality guides in shopping centres, hospitals, institutions, government services and large complex buildings are examples of public spaces utlising way signage diagrams to inform their occupants of location as well as traffic flow and accessibility. Damage to property or the environment may also trigger an evacuation if it poses a risk to the safety, health, and welfare of people.
The aim is achieved by detailing evacuation considerations, hosting arrangements, transportation management, and return planning. This includes details on the municipality, hazards that may necessitate an evacuation, and demographics.
Emergency responders may not be able to enter an area without subjecting themselves to an unreasonable level of risk, or they may need to wear and use specialized personal protective equipment (PPE) to protect themselves. Decontamination could necessitate specialized screening and cleaning resources, and expertise, and may be required before people are transported to advanced care and sheltering facilities. All activities and efforts should be focused on moving these people from the at-risk area to places of safety in a timely manner.
It has been estimated that between 5 and 20 percent of people will anticipate an evacuation and self-evacuate. This list should contain the names of persons needed to restart systems that must be in place before evacuees can return home (e.g.
A pre-emptive evacuation may be undertaken when it is clear that if delayed, conditions (weather or other hazard) would impede evacuation. There is often on-scene activity by emergency response personnel who may direct the evacuation. Evacuations of this type often involve a large number of evacuees, possibly from more than one municipality. Structural damage to the transportation system, such as bridges, tunnels, and highway systems may render them unsafe for use. While the primary goal of any response action is to save lives, the ability to evacuate people quickly and efficiently should be weighed against the risks of remaining in place. Their understanding of the regional transportation network enables them to identify ways to improve the carrying capacity of roadways and transit systems in a safe manner. In most evacuation scenarios, the majority of evacuee movements will take place on roadways and highways, in both personal vehicles and transit vehicles. The plan may identify a number of options, but requires planners to select and implement only certain tactics based on the specific circumstances during the evacuation. The real-time threat assessment, type of evacuation, resources available and needed, and the number of people to be evacuated will dictate what transportation options are best. The challenge lies in identifying those tactics that provide the greatest increase in carrying capacity while being realistic in terms of time and resource requirements. Due to the uncertain nature of incidents that trigger evacuations, the evacuees may be able to return directly to their residence or place of employment from the assembly point once it is safe to do so. Evacuation planners should determine which special needs groups should be routed to particular shelters, and how to incorporate such direction into the evacuation plan. Planners should assess shelters' locations, as well as their capabilities and capacities, facilities and resources, in relation to how evacuee traffic will be routed.
Municipalities may use this standard as a guide for selecting shelters and planning for shelter services.
Based on the location and type of hazard, a municipality can prioritize which areas (sectors) should evacuate first, and have pre-identified decision points and triggers for declaring an evacuation. That authority may lie with key individuals, such as any member of the Municipal Emergency Control Group or a department head.
For known site-specific risks, incident-specific information may be added to the municipal evacuation plan.
Determine the evacuation area given the emergency situation and estimate the time and resources required to safely evacuate the area. In addition, consider public education campaigns to advise the public on plans to re-unify families in the event of separation during an emergency. For example, once a building has been evacuated make a mark on the front door or most visible location.
These phases include pre-warning, evacuation, ongoing communications, and return (discussed in the Return section). It is important to ensure that they contain realistic expectations of each municipality's capabilities. The municipality should work with its records management staff to review its registration and inquiry practices to ensure that they permit the disclosure of evacuee information to relevant parties (i.e. The Evacuation Coordinator may be responsible for making arrangements for shelter, food, clothing, and other essentials. This includes restoring the physical infrastructure where possible or desirable as well as addressing the emotional, social, economic and physical well-being of those involved.
If a municipality provided transportation to shelters, it may have to organize return transportation for those evacuees. Consider locations of municipal services, facilities and infrastructure as they may be affected by an evacuation. It assigns responsibilities to municipal employees, by position, for implementation of the [insert Name of the Municipality] Evacuation Plan. The location of these clinical emergencies varies, but there is a common theme: lack of the correct equipment and supplies to optimally manage the emergency. The Province of Ontario Emergency Response Plan, also referred to as the Provincial Emergency Response Plan (PERP), fulfils the above provision of the Act.
It sets out the basic mechanisms, organizational structures, responsibilities, and procedures to guide Ministers and their staff when involved in a coordinated provincial response to emergencies in Ontario. EMO was also charged with the responsibility for writing the PERP, and it is an avenue through which to fulfil its mandate for emergency management across the province. These situations could threaten public safety, public health, the environment, property, critical infrastructure and economic stability.
It can also greatly diminish the response and recovery activities required for certain emergencies and may result in a long-term, cost-effective reduction of risk.
Preparedness measures include plans, training, exercises, public education, alerting and notification systems, procedures, organization, infrastructure protection, and standards.
The aim of these measures is to ensure that a controlled, coordinated, and effective response is quickly undertaken at the outset of the emergency to minimize its impact on public safety.
The aim of these measures is to assist individuals, businesses and communities to return to a state of normalcy.
In most instances, for emergencies outside the capability of the individual, families or businesses, communities1 manage emergencies. On these occasions, direct provincial government assistance may be necessary to support emergency response activities.
In the event of a national emergency, the federal government will implement its emergency response plans and, under the following legislation, will consult with the Province of Ontario. The federal Governor in Council can declare a public welfare emergency, which includes an emergency caused by a real or imminent accident or pollution resulting in danger to life or property, social disruption or breakdown in the flow of essential goods and services, so serious as to be a national emergency.
While a declaration of a public welfare emergency is in effect, the Governor in Council may make necessary orders or regulations that are necessary to deal with the emergency. The Governor in Council must consult the provinces that are affected by the emergency before issuing a declaration of public welfare emergency. This assistance is provided on request from Indian and Northern Affairs Canada (INAC) or a First Nations community. The following sections outline the legislative and regulatory framework associated with this responsibility.
1990, ChapterE.9, (hereafter referred to as the Emergency Management and Civil Protection Act or the Act).
In that respect, this plan may be used for all types of emergencies other than those arising in connection with nuclear facilities.
Such emergency declaration is subject to the criteria set out in the legislation governing emergency declarations. The current Order in Council (OIC) assigning responsibilities to ministers is included as Annex A. The Act also defines the relationship between the Province and municipalities during actual emergencies. Pursuant to section 3 of the Act, municipalities shall formulate plans to respond to emergencies and adopt these plans by by-law.
Municipal plans should reflect the coordination of services provided by all levels of local government in a given community. Pursuant to section 5 of the Act, the plans of lower-tier municipalities in an upper-tier municipality, excluding a county, shall conform to the plan of their upper-tier municipality. Municipal emergency plans shall authorize municipal employees to take action under emergency plans where an emergency exists but has not yet been declared to exist (subsection 9. Members of council and municipal employees are protected from personal liability for doing any act or neglecting to do any act in good faith in the implementation or intended implementation of emergency plans such as the PERP (subsection 11 (1) of the Act). Counties, with the consent of their municipalities, may coordinate the emergency plans for their municipalities under subsection 3.
Pursuant to section 14 of the Act, municipal emergency response plans shall conform to the standards set by the Minister, MCSCS. MNDM is only responsible for abandoned mine emergencies and for providing support to the primary ministries for all other types of incidents. These provisions also apply generally to agencies, boards and commissions (ABCs) designated by the Lieutenant Governor in Council5.
It is accepted that a nuclear emergency may nevertheless require the simultaneous implementation of the PERP to address many non-nuclear outcomes of such an emergency. Such emergency management programs include emergency plans, and to that end the PERP outlines general coordination requirements that all provincial ministries and municipalities should incorporate, as appropriate, into their emergency plans.
In such a case, all other ministries would be expected to act in a supporting role, within their competencies. This would include, for example, provision for participation in emergency training and exercises. EMO will monitor, coordinate and assist with the development and maintenance of such plans.
It describes both Ontario's structure and processes for managing emergency responses, as well as the structure to be used by EMO in coordinating a provincial emergency response. These MERPs will be expected to support provincial emergency response, and be supporting and complementary to the PERP.
Pursuant to section 8 of the EMCPA, the approval authority for the Provincial Emergency Response Plan (PERP) is the Minister, MCSCS.
The PERP shall be fully reviewed, amended and brought forward for Ministerial approval at least once every four years.
Regulations mandate that the members of each Ministry Action Group (MAG) and Municipal Emergency Control Group (MECG) complete the annual training that is required by the Chief, EMO. The Chief, EMO may also provide advice and assistance to ministers and municipalities for the development of their emergency management training programs. It will be risk-based and include a range of exercise activities of varying degrees of complexity and interaction. An Interim Plan is considered a working document and would be used to respond to an actual emergency. Depending on how plan development and approvals proceed, it may not always be necessary to have an Interim Plan.
The Provincial Hazard Identification and Risk Assessment (HIRA) Report, which provides a methodology for analyzing hazards and assesses the province's vulnerability to potential hazards, forms the basis for the PERP.
A disaster can occur with little or no warning and can cause an extreme emergency condition in any area of the province. Emergencies vary in scope and intensity, from small, localized incidents, with minimal damage, to multi-jurisdictional disasters with extensive devastation and loss of life.
Communities have capabilities, plans and procedures to provide for the safety of their citizens in a time of emergency. The Province of Ontario has emergency resources and expertise that may be used to satisfy emergency response needs that are beyond the capabilities of communities. The province may provide emergency response assistance that is supplemental to, and not a substitute for, community resources. Provincial assistance to communities is not dependent on a formal declaration of emergency by a community, except where prior agreements are in place. Should the emergency exceed community capabilities, the LGIC or the Premier may declare a provincial emergency and the premier or a designated minister may coordinate all emergency responses. Should the situation exceed the provincial capability the Premier or a designated minister may request emergency response assistance from the federal government.
Mitigating hazards that pose further threat to life, property, the economy and the environment.
Resources from the province or even the federal government may also be required, depending upon the nature and severity of the incident.
Should an emergency require a coordinated provincial response or should a ministry require assistance in responding to the emergency, the necessary provisions of the PERP will be implemented.
All affected levels of government should remain fully engaged in the emergency response despite the involvement or declaration by other levels of government.
Accordingly, it should seldom be necessary to declare a provincial or federal emergency even though resources from these jurisdictions will frequently be provided in support of an emergency declared by a municipality or a First Nation.
In some cases, prior warning may come from outside organizations that have access to scientific methods of predicting floods, forest fires, and severe weather.
In these situations, each community would be expected to respond using its resources in accordance with its own plan. If they are well coordinated, the plans of a regional municipality and its area municipalities should be mutually supporting. Counties may also, with the consent of their constituent municipalities, coordinate planning and response activities with those lower-tiers. However, the provision of resources alone from the provincial or federal government would not in itself necessitate any change in jurisdictional arrangements. These plans, governing the provision of necessary services, together with the procedures by which Crown employees and other persons are to respond, constitute the initial provincial emergency response.
These MERPs should identify the resources and the procedures that are necessary to recognize, contain and then resolve the cause of any emergency that falls within their assigned type of emergency. Management of the emergency in accordance with the provincial Incident Management System (IMS).
When appropriate, actions to be taken upon the declaration of an emergency by the LGIC or the Premier.
This does not imply that ministries should not deal with municipalities, First Nations communities or the federal government within their ministries' emergency response plans, but that the overall coordinating authority for plans is the Chief, EMO.
This plan may also be implemented in conjunction with other emergency response plans that address specific hazards. Providing a copy of their most current emergency plans to the Chief, EMO under subsection 6.2 of the Act. Requesting assistance if necessary, in accordance with this PERP and established guidelines.
Supporting a coordinated provincial emergency response in accordance with this plan and the ministry emergency response plan for the types of emergencies assigned to other ministers. Supporting emergency response operations of First Nations communities, the Nishnawbe-Aski Nation, or in other federal jurisdictions, if requested. EMO is available to assist in the development of such plans for First Nations, and to assist in emergency response operations pursuant to agreement with Indian and Northern Affairs Canada (INAC). Communities should advise the PEOC when an emergency occurs or if an emergency seems imminent.
This sharing of emergency information will facilitate a more rapid emergency response and will reduce planning time. The emergency requires immediate action to prevent, reduce or mitigate the dangers posed by the emergency.
The declaration notification is passed to the PEOC, which will in turn inform the Regional Director, PS, of the emergency declaration. This declaration can be renewed for one further period of 14 days given that it meets the test of the declared emergency.
The orders must only apply to the areas where it is necessary and should be effective for only as long as is necessary. For example, if the matter could be addressed by an order under the Health Protection and Promotion Act (HPPA), the availability of the HPPA order should be considered to determine whether an emergency order is a reasonable alternative to address the emergency.
In other words, it does not require that an emergency order is the only alternative available. If the Assembly is not in session, the Premier is required to submit the report within 7 days of the Assembly reconvening. Organizational structures for incident management, including the provision for common response functions - Command, Operations, Planning, Logistics, and Finance and Administration. Develop the overall provincial emergency management response strategy of the Government of Ontario.
Conduct high-level briefings and discussions of strategic issues with appropriate ministries. In this role, the Deputy Minister will ensure information and decisions are relayed between the CCEM and the PEOC, and vice versa in a timely and effective manner. The PEOC is responsible for implementing and monitoring the operational strategy decided on by the Cabinet Committee on Emergency Management. While the primary ministry executes its ministry emergency response plan for the type of emergency assigned to it based on the existing emergency, the PEOC will operate as the provincial coordinator, with a focus on coordination issues outside of the scope of the primary ministry.
If you are searching for a professionally designed Action Plan Template, you can get it from our website.
In addition notices giving clear and concise instructions of the routine to be followed in case of fire should be prominently displayed. This is normally done by immediately evacuating the floor where the fire is located and the floor above. In such circumstances a staff alarm can be given (by fire records, personal pagers, discreet sounders or a coded phrase on a public address system etc).
The concept allows the occupants to stay put and allow the fire service to extinguish the fire. They also require special training above the needs of the normal employee, this training could be in house or by an external fire training organisation. Regular drills should be carried out using varying escape routes assuming the normal evacuation route is not available. Clio, a cloud-based law practice management provider, is hosting a disaster preparedness webinar. Berkeley Lab has developed an Emergency Operations Plan (EOP) that defines the scope of preparedness and emergency-management activities necessary to address the hazards and threats identified in the Hazards Survey.
Following each exercise, the Emergency Management Program develops an After Action Report (AAR) that outlines the successful completion of exercise objectives and identifies areas for future improvement. These capabilities, documented in the EOP, are used as targets to identify desired outcomes and define the tasks necessary to obtain them. The ERO is responsible for carrying out the procedures outlined in the EOP and receives training and functional support through the Laboratory's drills and exercise program. Both facilities provide coordination, direction, and support to emergency responders during incidents.
The screening process examines potential chemical hazards and eliminates materials from further consideration if they are commonly found in public use, are not readily dispersed in the atmosphere, are not hazardous (toxic) to humans, or exist in limited quantities. The Emergency Management Program provides policies and plans necessary for protecting the Laboratory's business and research operations as well as its reputation for quality, should such an interruption occur.
The guideline presents evacuation planning concepts that may be applied for various scales of evacuations and sizes of municipalities. The plan also sets out the procedures for notifying the members of the Municipal Emergency Control Group, municipal and other responders, the public, the province, neighbouring communities, and as required, other impacted and interested parties, of the emergency. Decisions should be made on the review and revision cycle of the plan, and who is responsible for it. Evacuations are often multi-jurisdictional activities, making extensive coordination amongst numerous departments and governments necessary.
More research and analysis will likely be undertaken in the pre-planning phase than is reported in the plan.
Sectors may also be established by using census or enumeration areas, or natural geographic barriers. The nature of the contaminants will vary and different contaminants may require different approaches to decontamination and treatment.
As a result, hazardous materials (HAZMAT) procedures should be incorporated into the evacuation plan.
In such scenarios, sheltering in place must be considered as a strategy for protecting public safety (see the Shelter-in-Place section 2.5). The size and demographics of the population are significant factors in determining how to conduct an evacuation. A partial evacuation is most often internal – that is the evacuees are hosted elsewhere within the municipality, rather than being hosted in a separate municipality. Decision-makers must be willing to make decisions with whatever information is available at the time. This will require intensive effort by emergency management personnel to coordinate, transport, and shelter the affected populations, and will place greater demands on staff and resources. If these sites are located on evacuation routes, those routes may be unavailable, and alternatives will need to be identified. Partners that could be involved include the local police service, Ontario Provincial Police, Ministry of Transportation, municipal transportation departments, etc. Given the potentially large numbers of vehicles that will be accessing the roadway network at the same time, it is important to consider what can be done to increase the capacity of roadways. If possible, transportation staff should employ traffic modeling to test the routes and tactics to be included in the evacuation plan.
Assembly points are typically well-known landmarks that have the capacity to handle large numbers of people, have bus access, and an indoor sheltering area. As part of the planning process, planners should estimate the number of evacuees that may require shelter compared to those who will make their own arrangements. If shelters are run by another organization, it is advisable for municipal staff to work closely with shelter operators to provide regular updates on the emergency situation and for the municipality to be aware of the status of evacuation operations. Significant evacuee populations may be mapped against the proposed evacuation transportation and sheltering network to determine projected demand levels on their chosen travel routes. The person responsible for maintaining the notification list for internal personnel and external partners should be clearly indicated. Determine the population requiring evacuation based on the type of evacuation required, the delineation of the evacuation area, and the population statistics compiled and analysed during pre-planning.
Public alerting may be the responsibility of the Community Emergency Management Coordinator, the Emergency Information Officer, an Evacuation Coordinator, or other as identified by the municipality and outlined in the plan.
The agreement should also define the anticipated costs or fees associated with the delivery of the services. Evacuation operations will remain under the overall direction of the Municipal Emergency Control Group. As with the initial evacuation, numerous resources, especially personnel and transportation related resources will be required to successfully return evacuees to the affected area. This plan also sets out the procedures for notifying the members of the Municipal Emergency Control Group, municipal and other responders, the public, the province, neighbouring communities, and as required, other impacted and interested parties, of the emergency.
It is an umbrella emergency response plan for the coordination of provincial response to any emergency. It also serves as the foundation for the development and coordination of provincial plans with those of municipalities, First Nations, and the Government of Canada and its agencies.
Prevention measures are broadly classified as either structural or non-structural and include capital improvements, regulations, building codes and public education programs. Similar to prevention, mitigation measures are broadly classified as either structural or non-structural and include capital improvements, regulations, building codes and public education programs. When an emergency occurs, the immediate focus of operations is on meeting the emergency needs of people, saving lives, and protecting property and the environment.
Recovery measures include environmental clean-up, return of evacuees, emergency financial assistance, and critical incident stress counseling. They do this either as a matter of routine by emergency responders (including police, fire and Emergency Medical Service (EMS)), or by implementing their emergency response plan, with or without declaring an emergency. The orders or regulations made by the Governor in Council should not unduly impair the ability of the province to take measures, under provincial legislation, for dealing with the emergency. However, where the effects of a public welfare emergency are confined to one province, the federal government will not issue a declaration of a public welfare emergency or take other steps unless the Lieutenant Governor of the province has indicated to the federal Governor in Council that the emergency exceeds the capacity of the province to deal with it.
Services provided by both upper and lower tiers, as well as municipal boards, should be included. 0.3(2) (b) of the Act, during a declared emergency the Premier, by order, may require any municipality to provide necessary assistance to an emergency area outside the jurisdiction of said municipality, and may also direct and control the provision of such assistance. If an emergency that has not been identified within the OIC occurs, MCSCS will be the primary ministry. The concepts and procedures for use by provincial and municipal officials in their respective emergency response plans are outlined in this plan. Those that have been assigned, under the OIC, the responsibility for a type of emergency, are expected to ensure that their emergency response plans are consistent with the PERP and coordinated in so far as possible with the emergency plans of other ministries. In addition, all Agencies, Boards and Commissions (ABCs) and any other branch of government would also be expected to provide a supporting role within their competencies.
It is designed to integrate the efforts and resources of the Province of Ontario, municipalities, the private sector, and other nongovernmental organizations. Additionally, MAGs and MECGs must conduct an annual practice exercise for a simulated emergency incident in order to evaluate the respective ministry and municipal emergency response plan and their own procedures. A copy of the Provincial Glossary of Terms is included as Annex D, with a list of Acronyms at Appendix 1. Duplication and confusion can be kept to a minimum and the ability to conduct comprehensive, coordinated operations may be enhanced through the implementation of multi-disciplined actions that may be carried out irrespective of the hazard involved. They can escalate more rapidly than individuals or community response organizations are able to handle. In responding to an emergency, a ministry may implement provisions from its ministry emergency response plan formulated for the type of emergency assigned to it. Where reliable prediction is possible, action can be taken before the onset of an emergency.
Figure 3.1 depicts the normal two-way flow of emergency information between communities, ministries, other organizations and the PEOC.
Therefore, an emergency could be declared if operational information indicates that immediate action is needed because of danger to individuals or property. Rather, it merely requires that the decision-maker give consideration to the reasonableness of an emergency order in relation to other options that may be available. The CCEM is the only Cabinet Committee for which membership has been specified by portfolio.
But before downloading any of action plan templates, keep in mind that a professional action plan template will comprise of three key elements i.e.
Following the staff alarm, a more general alarm signal can be given and a simultaneous or phased evacuation started. They should be competent in the use of fire extinguishers and be capable of extinguishing small fires. The AAR is a critical element to applying the concept of continuous improvement to the Emergency Management Program. For such materials, response to any accidental release should be within the management scope and technical capabilities of ordinary workplace safety and hazard-control programs.
The detail required in a Municipal Evacuation Plan may vary according to the needs of the municipality. The plan should identify lead departments and considerations for the development of incident-specific plans (Incident Action Plans).
They may have little or no time to wait for additional information because any delay may have a significant impact on public safety. Emergency responders may require personal protective equipment, as responder safety will be critical. In cases where the transportation network is severely restricted by such damage, sheltering in place may be a safer short-term alternative. This will provide data to help quantify the benefits of different strategies and support an informed decision as to the best ones for the particular region and transportation network.
Pre-identifying sufficient assembly points in relation to the transportation network and evacuation routes will allow these locations to be incorporated into the evacuation plan.
In addition, planners should consider special needs that may need to be accommodated within a shelter (e.g. A clear and succinct notification process must show who is responsible for making the notification contacts and list the primary and secondary notification methods.
List details of the population to be evacuated including numbers of evacuees and special requirements. It may be necessary to establish agreements with other communities when an emergency is threatening or occurring if mutual assistance agreements are not in place or may be insufficient to address the emergency.
If the municipality contracts registration to a third party, the municipality is still responsible for disclosure of the evacuee information. This plan also identifies lead departments and outlines considerations for the development of incident-specific plans (Incident Action Plans). The Pennsylvania Patient Safety Authority identified 56 reports over the course of a 12-month reporting period specifically related to emergency equipment; 35 reports referenced issues with emergency carts and 21 reports referenced issues with missing supplies or malfunctioning equipment during an emergency situation. This effort may last from a few hours to several days or longer, depending on the situation. Recovery activities usually begin almost as soon as the response begins and continue after the response activities cease.
Provincial resources deployed to deal with a significant hazardous materials incident could fall under the Provincial Counter-Terrorism Plan (PCTP)7 and the Supporting Plan for Terrorism Consequence Management (SPTCM)8, should there be a subsequent determination that the incident is terrorist related. This plan includes planning assumptions, roles and responsibilities, concept of operations, and plan maintenance instructions.
Ministry plans generally require their Minister's approval whereas municipal non-nuclear plans require passage of a by-law by council. In many cases, these multi-disciplined actions parallel the normal day-to-day responsibilities and functions of provincial ministries and communities. Assistance may expand to the provision of personnel, equipment and other resources to assist a community in dealing with the cause of an emergency. The general alarm may be activated automatically if manual initiation has not taken place within a pre-determined time.
In the case of patients connected to life supporting equipment then a decision would have to be made which option is the best, stay or move, either way the patient would be at serious risk. They should have some knowledge of fire prevention and be able to identify possible fire hazards to prevent fire from occurring. Even a simple water break, roof leak, or break-in, could have catastrophic effects on your own law practice. You'll need to register online for the event, but this should be a great way to get started.
By providing information about planning techniques, strategies, and tactics, the guideline aids emergency management staffi in determining what information should be considered when creating an evacuation plan. Different types of hazards may dictate variations in the criteria for these categories (e.g.
The Provincial Emergency Operations Centre (PEOC) should be notified of an evacuation as soon as possible. As response activities begin to taper off, the operational focus begins to shift from response to recovery.
The plan description should include the term Approved Plan and the date approved for implementation, e.g.
The fire warning system should be capable of  giving two distinctly different signals (warning and evacuation) or give appropriate voice messages.
Finally they should have an in depth knowledge of the FEEP and their role in implementing it. I hesitated signing up for another marketing gimmick, but after the recent tornadoes, I'm attending. This guideline aligns with the Template for the Development of a Municipal Evacuation Plan (Appendix 1). IntroductionThe Pennsylvania Patient Safety Authority conducted a data review encompassing a 12-month reporting period (2008) to determine whether or not there may be an issue with event reports related to crash carts and missing or unavailable equipment, specifically during a clinical emergent or rapid response situation. Horizontal Phased EvacuationIn hospitals, and care homes the floor maybe divided into a number of fire resisting compartments and the occupants are moved from the compartment involved in fire to the adjacent compartment and if necessary moved again.
The review identified 56 reports that highlighted emergency or rapid response situations in which supplies or equipment were missing or outdated.
Depending onto the fire situation it may eventually be necessary to consider vertical evacuation. The locations of these incidents varied as did the types of medical emergencies (see Table 1), but the common theme was lack of the appropriate equipment and supplies to successfully manage the emergency in a timely manner. Because of the extra time this type of evacuation takes, other fire precautions maybe be required.
Reports identified issues such as incorrect size supplies, missing items, empty oxygen tanks, drained batteries on equipment, or unstocked or unlocked crash carts.  Table 1. This article describes means to assess and evaluate the ability of a clinical setting or facility to manage a rapid response or a clinical emergency and offers specific strategies to improve preparedness. This is important because there may be specific logistics, space, or staffing issues that need to be considered when planning for an emergency situation in a given clinical setting. While published data may help identify areas of focus within an identified clinical area, physicians should be prepared to treat the emergencies most likely to occur within the patient population of the clinical area or department.
For example, a clinical unit with many patients with epilepsy must be more prepared to treat seizures. Units with children or adolescents should have a wider range of equipment sizes as well as specific medications which may be more appropriate for this age group.
Physicians should also prepare for any possible adverse reactions resulting from common procedures.1The following questions can help evaluate the facility's ability to manage a clinical emergency. What additional equipment, drugs, and supplies might be required?2Where are the supplies kept? For example, behavioral health and psychiatric units may be vulnerable to cardiac or respiratory arrest through coexisting physical illness, self-harm, and the effects of medication, including rapid tranquilization. These patients are also vulnerable to choking or aspiration associated with illnesses like dementia, food bolting, substance abuse, or intentional self-harm.5 As clinical teams convene in these seemingly low-risk areas, having plans in place to manage the infrequent emergency may be a wise patient safety strategy. For hospitals in the United States, the Joint Commission states that "Resuscitation services [must be] available throughout the hospital." The phrase "throughout the hospital" is crucial.
It implies that equipment, supplies, oxygen, and medical personnel must all be present and ready to respond to cardiac arrest—not just in emergency departments (EDs), intensive care units (ICUs), and wards but also in less acute areas, such as inpatient mental health facilities.6 In many cases, facilities also must be prepared for clinical emergencies that may happen with family members or visitors.
Is it included as part of new employee orientation?Is the plan still current and appropriate for the clinical services and procedures that are performed on the unit?For facilities accredited by the Joint Commission, there are requirements that speak directly to the provision of emergency services and the need for a written plan.
When emergency services are provided at the hospital or one or more off-campus locations, the medical staff must have written policies and procedures for appraisal of emergencies, initial treatment, and referral of patients at the off-campus locations.8The written plan should include clinical protocols, specific employee responsibilities during the emergency, and details on where and how the emergency care should be delivered. Written clinical protocols for clinical emergencies typically follow the "airway, breathing, circulation" model of emergency care taught in formal life support classes.9 Additionally, protocols should account for the emergency skills of each employee and the assignment of each employee to specific responsibilities. Designating a location for the delivery of emergency care and for storing all emergency equipment is a good start to the planning process. In what format is documentation supposed to occur?Who will take vital signs?What information should be provided to EMS, the code team, or the RRT?
Improving efficiency and reliability can reduce delays and errors and contribute to the primary goal of improving patient outcomes following a crisis event.11In the hospital setting, supplies may be readily available (via designated locations for crash carts or code carts), but often the stocking and replenishing of these carts is done by another department in the hospital. Healthcare facilities must ensure that healthcare workers and other staff who may activate AEDs are properly trained in AED use, that quality improvement processes are in place to monitor resuscitation efforts, and that AEDs are properly managed.14 Many AEDs come with a routine maintenance checklist. Consider the value of available personnel trained in advanced cardiac life support (ACLS) in settings in which high-risk procedures are conducted. All staff should be trained on the location and use of emergency supplies.2A code team or rapid response team may be able to easily reach a patient in the hospital within the established time frame.
However, patients at sites away from the main hospital building may be less accessible to a code team. Patient Safety Officers can work with their facilities to ensure that a process is in place to respond to cardiac arrest at all the sites that the hospital operates, including outpatient imaging centers, physician practices, and long-term care facilities.
A majority of patients who have cardiopulmonary or respiratory arrest demonstrate clinical deterioration in advance.
Early response to changes in a patient's condition by a specially trained individual may reduce cardiopulmonary arrests and patient mortality. The steps include the following:16Select an early recognition and response method most suitable for the hospital's needs and resources. Key champions including physicians must be involved to develop a collaborative culture.Based on the hospital's criteria, facilitate means for staff to seek additional assistance when they have concerns about a patient's condition. Conduct a formal training about urgent response policies and practices for the staff, licensed independent practitioners who may request assistance, and caregivers who may respond to those requests. Considering Rapid Response TeamsMore than 3,000 hospitals—representing an estimated 75% of all U.S. One of the six measures is the advent of a RRT.17,18Healthcare facilities and departments have found success in the use of RRTs to manage clinical emergencies.
A RRT consists of ICU personnel who can be summoned to assess and treat any patient outside the ICU who shows signs of deterioration and who may be at risk for cardiac arrest or death. Team makeup varies, but often includes one or more ICU nurses, a respiratory therapist, and a physician who can be called upon when needed.19Maintaining a State of ReadinessThe final, and arguably most critical, step (based on events reported to the Authority) is putting systems in place that can ensure that all of the preceding steps are up-to-date and that the clinical area is in a state of readiness to manage a clinical emergency, no matter how infrequent, at any time. Checking and Maintaining InventoryOutdated medications or supplies on an emergency crash cart pose two problems: (1) the outdated medications or supplies can expose a delay in treatment if discovered when a clinical emergency arises, and (2) the fact that the equipment or supplies have not been regularly checked may result in additional problems such as malfunctioning or powerless equipment.
In an ambulatory surgical facility, crash carts should be checked weekly (and include the disposal and replacement of outdated medications) and always after use in an emergency.20 In the hospital setting, standards for checking vary and are governed by hospital policy.
Checking and documenting the lock numbers of the emergency crash cart and testing the defibrillators can be done as frequently as every shift.
Nursing staff should check the carts and kits daily to ensure that seals are unbroken and all expiration dates are acceptable. This is often one of the first tasks to be abandoned at change of shift, when staffing tends to be short. Further, the monotony of checking without finding problems day after day often leads to a lackluster approach, increasing the chance that problems will be missed. Staff must be trained to review checklists properly and to conduct more thorough preventive maintenance periodically.21Many facilities find it helpful to develop and use a standardized checklist for the crash cart. Designated staff members use this checklist to ensure that the emergency supplies and equipment are periodically monitored and evaluated. In addition to monitoring the carts, monthly cart checks alert staff to any item near expiration, prompting the appropriate departments to change the medicines and supplies.
The system sends the management team three notifications daily, beginning at noon, of which carts have and have not been checked.
As an example, Table 1 correlates events by location reported to the Authority with the failure modes identified in an FMEA posted on IHI's Web site. Conducting Mock Emergency DrillsWhen properly conducted, mock drills allow the staff to practice all steps in the emergency protocol as well as individual lifesaving skills.
Often, unanticipated problems with the protocol or medical equipment can be identified and corrected.7In one study, 11 group pediatric practices participated, which were representative of urban, suburban, and rural offices in southwestern Pennsylvania. Ninety-seven of a total 164 (59%) physicians and staff members completed both pre- and postintervention surveys following completion of an emergency mock drill. Group 1 consisted of physicians, nurse practitioners, and physician assistants; group 2 consisted of registered nurses, licensed practical nurses, and medical assistants.
As is evidenced by the types and clinical locations of the Authority reports, emergencies can and do happen anywhere (Table 1). Even though the incidence of an emergency occurring in a given clinical area may be low, the risk to patient safety associated with not being adequately prepared or not managing one efficiently is high. Organization and planning are important for preventing chaotic emergency responses.2Analyzing specific needs and types of emergencies that may occur in the particular department or clinical setting is an important first step towards determining the selection of supplies, medications, and equipment as well as the development of a written plan. Identifying equipment failures as well as missing equipment may assist facilities in ensuring the development of thorough emergency checklists that address the specific needs of the unit's patient population. Pennsylvania Patient Safety Authority   Missing Items and Equipment with Suggested Action Plan, 2008  Staff education and training is another essential element to ensuring adequate response to an urgent clinical situation. Such staff training, when used effectively, can create accountability among both clinical and nonclinical staff members and can cultivate a proactive team approach in responding to emergency situations. Use of RRTs may also ensure that responding staff are both experienced and knowledgeable in the management of supplies, medication, and equipment during an emergency.18Creating checklists and conducting mock codes can go a long way towards monitoring and maintaining a constant state of readiness. Periodically reviewing that checklists are being completed within the regularly scheduled intervals may prevent faulty equipment, missing items, or outdated medications when they are needed. Walking through and analyzing the steps of an emergency following a mock drill may help clinical areas identify opportunities for improvement or the need for additional clarification in procedure.
Finally, analyzing or conducting a post-review after a real emergency can ensure that all staff provide input regarding target areas for improvement.NotesTrachtenbarg D. Resuscitation in mental health and learning disability settings [rapid response report online].
2005 American Heart Association guidelines for cardiopulmonary resuscitation and emergency cardiovascular care. Impact of a pediatric primary care office-based mock code program on physician and staff confidence to perform life-saving skills.