Please double check your phone number, if it is incorrect we will be unable to contact you.
We aim to get back to you within the hour, during shop hours (please see store details), to confirm your reservation. A collection of twenty-seven seductively atmospheric and evocative pieces of incidental music from classic film noir movies and contemporary neo-noir cinema, all arranged for solo Piano. Fuse Views: Southern UncomfortableYou know we have come a long way when, just like everyone else, transsexuals can have their own mediocre musical.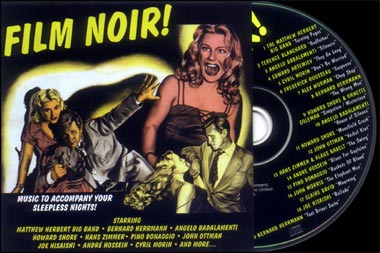 Fuse Views: De Niro, anti-Vaxxing, TribecaVaccination has, on the basis of all evidence, been thoroughly discredited as a cause of autism. NOTE: The liner notes state that the master tapes for the original cue "The Graveyard" were too badly damaged to warrant its inclusion on this CD.
4 LP gatefold album of three original Hitchcock soundtracks on 180-gram virgin vinyl: The Wrong Man (mono) and Vertigo and North By Northwest (stereo). Including music from Blue Velvet, Double Indemnity, Dressed To Kill, LA Confidential and Sin City.
The films in the marathon will include The Big Combo, Force of Evil, The Scarf, Sudden Fear, The Naked City, Split Second, and Dark Passage.
10-Page booklet with \"Master of the Unresolved\": extensive liner notes by Jay Alan Quantrill.