Swedish folk duo First Aid Kit returned to Toronto Wednesday night to promote their second full-length album The Lion's Roar.
Sporting flowy, peasant-style dresses and long, straight, flaxen hair, the songstresses have matured over the last year and a half, evidenced by stronger stage presence and more confidence in their interaction with the audience. Paying reverence to their musical influences and idols, Klara and Johanna peppered their set with references to mentor Karin Dreijer Andersson (Fever Ray) and Canadians Joni Mitchell, Leonard Cohen, Buffy Sainte-Marie and Neil Young.
Gracious, ethereal and cherubic, the duo's high-spirited melodies and beautiful harmonies had the crowd dancing, singing along and clapping. Although Klara's vocals have developed and the addition of a drummer has made their sound stronger, First Aid Kit's sound hasn't evolved much since their last album.
Sister duo, Klara and Johanna Söderberg, of Swedish band First Aid Kit have released the title track from their sophomore album The Lion's Roar.
After a huge 2012, Swedish duo First Aid Kit is finally back with a new album on June 10 via Columbia Records.
First Aid Kit will also be touring this summer in North America with two festival stops at Sasquatch! We've Collected More Prince Tributes From Elton John, Bruce Springsteen, Chris Stapleton, Janelle Monae, Etc. On their previous visit, sisters Klara and Johanna Soderberg played a shorter, shyer set at the Rivoli with an audience one third of the size of last night's Great Hall performance. Their set was largely composed of material off their new album, interspersed with favourites from their first album "The Big Black & The Blue" as well as covers by Emmylou Harris, Patti Smith and Fever Ray.
Between their frequent hair tossing, adoration of Ryan Gosling and shared sisterly glances, First Aid Kit came to life last night, giving the audience a glimpse into what their real selves are like.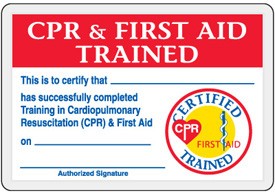 Whether the two are happy in their comfort zone of mild-mannered folk tunes or they're not quite ready to face the challenge of progressiong their sound as a band is yet to be seen. Klara and Johanna Soderberg's new album Stay Gold will be their third record and the follow-up to their breakout album, The Lion's Roar. Still, the duo's melodic ballads and rich vocals are definitely worth hearing in a live setting.