Prior to the advent of chronic hemodialysis, infection was frequently a terminal or preterminal event in patients with end-stage renal failure. JavaScript is currently disabled, this site works much better if you enable JavaScript in your browser.
If you are on hemodialysis, don't be surprised if the dialysis techs begin spending more time casually conversing with you. In the study, the researchers compared pre- and post-talking-therapy lab changes in albumin, phosphorus, parathyroid hormone, and other important values.
Instead of immediately addressing lab results, the researchers tried to connect with the patients, asking about pets, family, or how the patient was feeling.
If the patient asked about the DOTS, the researcher explained that taking medication with food helps protect stomach lining and prevents nausea and vomiting.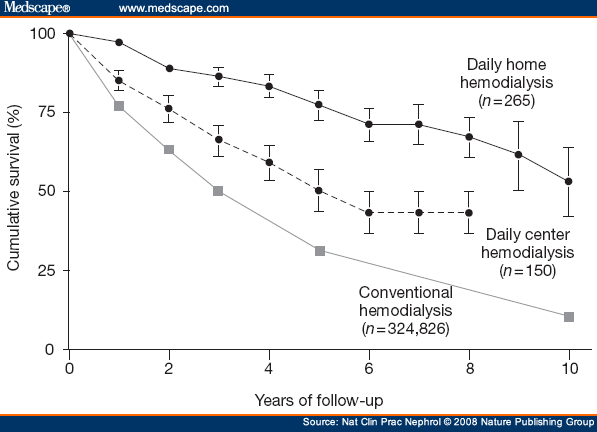 Please note the kidneysteps information is for educational purposes only, is not a rendering of medical advice, and is not intended as a substitute for professional care from your own health care provider. During the last decade, better hemodialysis techniques coupled with general advances in medical therapy have improved the prognosis (1–3).
However, infectious complications continue to be a major medical threat to patients receiving maintenance hemodialysis (4–7). It is unquestionable that the most common type of infections are those related to the blood access device.
In this chapter we will review incidence and type of infectious complications that occur in patients undergoing chronic hemodialysis, both as documented in the literature and as determined by us in a survey of 445 patients.
It seems important to emphasize at the beginning that most of the infections seen in patients with severe renal failure can be accounted for by commonly occurring bacteria and not by unusual or opportunistic organisms.
The repetitive exposure of these patients to infectious risk factors during hemodialysis appears of major importance in determining the infectious complications observed. Occurrence and mortality during 12 selected years (1935–1972), with special reference to hospital-acquired cases.
Systemic fungal infections complicating renal transplantation and immunosuppressive therapy.