A 46-year-old LaPlace man was arrested Tuesday after he pulled out a "fully loaded AR-15 assault rifle" at a distribution site for disaster food stamps to replace losses from Hurricane Isaac, according to Louisiana State Police. The weapons taken from Mark Knight after his arrest at a LaPlace disaster food stamp distribution center. BP could be fined up to $18 billion for Gulf spill—enough to fix broken lives and deformed crabs? There are solutions for the disappearing Louisiana coastline, but they all come with costs and controversies. During my time in Louisiana reporting this series, I witnessed every variety of frustration and despair. It may not look pretty now, but this process will turn a manmade mess back into more natural marsh land. Chinese tallow trees were imported to Louisiana for landscaping purposes largely because of their pretty leaves. Kevin Heatley says there are no technical barriers to using these reclamation techniques on the entire area.
Oliver Houck, director of Tulane University's Environmental Law Program, has been fighting to preserve and restore Louisiana's coast for almost four decades. The Atchafalaya Basin, a 1.4-million-acre landscape that includes the nation's largest river swamp, provides phenomenal wildlife habitat. John the Baptist Parish Sheriff's deputies and members of the Louisiana National Guard provided security at the Disaster Supplement Nutrition Assistance Program location in St. I spent time with scientists, shrimpers, oystermen, oilfield workers, environmental activists, tribal leaders, and state regulators.
He maneuvers his airboat this way and that, reaching over the side, explaining that a picture of me holding the skinny creature would be a fine souvenir of our trip into Louisiana's Barataria Preserve 20 miles south of New Orleans. In an interview with Barry Yeoman, sitting at his kitchen table with the sounds of Uptown New Orleans in the background, he describes the 18-year battle to save the Atchafalaya Basin.
The opinions expressed by its editors and writers are their own and do not necessarily reflect the policies or positions of NRDC.
Cypress trees draped with Spanish moss rise from both sides of this canal, and a raft of invasive water hyacinth and other aquatic plants spreads from the banks.
It's not hard when the land under their feet is disappearing, along with the marine life that feeds them and provides income for their families and purpose for their communities. There's a fertility to this swamp that I have only experienced here in South Louisiana: it is neither lake nor forest but somehow both, dense and open all at once. Stafford and ecologist Kevin Heatley are about to show me one of the few universally popular restoration projects taking place on the Louisiana coast.
So many birds sit in front of us that Wilson doesn't want to get any closer and risk scaring them off.
On top of that, there's a larger, more persistent problem: The Louisiana coast -- with its fresh- and saltwater marshes, cypress-tupelo swamps, bayous, and barrier islands -- is losing land at the rate of 25 square miles a year.
The Pelican State is losing some of its richest ecosystems: its marshes, swamps, ridges, and barrier islands, which nurture the Gulf Coast's marine and bird life and protect its human communities from hurricanes. There are many reasons for this disappearance, from the leveeing of the Mississippi River to sea-level rise caused by global warming. On the cypress stumps and low-lying branches are dozens of white ibises, wetlands-loving nomads with red bills that curve and point like crescent moons during an eclipse. Across the canal, we see even more distinctive creatures: a cluster of roseate spoonbills, their feathers deep pink from their crustacean-rich diet.
Environmental Protection Agency warns that coastal Louisiana could lose one-third of its land by 2050 -- a mind-quivering prediction for a nation dependent on the state's oil, natural gas, and seafood. There are numerous proposals for restoring the wetlands, (discussed elsewhere in this series). And the hurricane protection that these wetlands provide, already severely compromised (as we witnessed during Katrina), will diminish further. But all the proposed solutions require significant trade-offs, from expensive price tags to the flooding of human communities. Still, seeing them is treat: Wilson tells us that finding roseate spoonbills on one of his swamp tours is a hit-or-miss proposition. The loss of storm protection alone could cost coastal communities from Alabama to Texas $700 billion by 2030, according to an October 2010 study. As a result, while scientists agree the system is in collapse, they disagree vehemently over which proposals will restore the coast most efficiently and with the least collateral damage.
All of this means the literal disappearance of the Louisiana coast, and particularly the Mississippi River delta, is not a regional problem.
But in the case of the project I'm about to witness -- which uses heavy machinery to refill environmentally destructive manmade canals -- the only objector is a tree that shouldn't be here in the first place. The Atchafalaya Basin, a 1.4-million-acre landscape that includes the nation's largest river swamp, is a phenomenal wildlife habitat.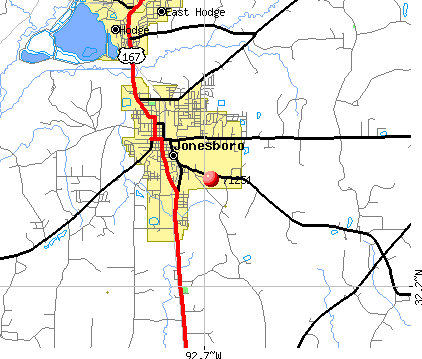 Stafford, who runs a civil construction company in Louisiana's Plaquemines Parish, and Heatley, a senior scientist at the Baltimore-based ecological restoration firm Biohabitats, are working in Barataria Preserve, part of the National Park Service's Jean Lafitte Historic Park. It's easy to get frustrated, too, because scientists and policy makers don't agree among themselves about the solutions. It consists of 25,000 acres of marshes, swamps, and forests that provide shelter to 300 species of birds, including indigo buntings, scarlet tanagers, yellow-crowned night herons, and bald eagles. It also contains a portion of the world's largest floating marsh: a thick mat of intertwined plant roots -- arrowhead, pennywort, cattail, alligator weed -- suspended above the water table. Wilson's organization is a part of the Waterkeeper Alliance, a coalition founded in 1999 by Robert F.
Pe, program director of the Barataria-Terrebonne National Estuary Program, says we have no more than ten years to start reversing Louisiana's land loss. For environmental advocates, the Basin has another distinction beyond its wildlife: it is the only part of the Louisiana coastline that is gaining, rather than losing, wetlands. After that, massive relocation of the region's population will become necessary, and restoration will no longer be economically viable. The Atchafalaya River, which feeds the Basin, was never fully leveed, which means fresh water containing land-building sediments can wash over its banks during floods.
By contrast, the Mississippi River is walled off for navigation and flood protection, which means it cannot replenish the surrounding wetlands as they naturally sink. For one, we need to start seriously tackling climate change, and that's obviously not just a local or state or even national problem. Here's why: From the 1950s through the '80s, oil and gas companies dug extensive canals here, both to navigate through the wetlands and as corridors for pipelines and exploratory wells. Because of leveeing and other factors, Louisiana has lost more than 1.2 million acres since the 1930s, 10 times the land area of New Orleans. Other canals were dredged to obtain soil for dike construction, in some cases by developers hoping to build houses. The fact that the Atchafalaya is building land -- while also supporting navigation and other commerce -- is why scientists and activists had urged me to visit the Basin.
The canals interfered with the natural water-flow patterns and helped funnel saltwater from the Gulf of Mexico into fresh marshes, where it killed plants and aggravated erosion. What's more, the dirt from dredging was thrown onto the sides of the canals, creating elevated areas called "spoil mounds." Some grew as high as eight feet tall. In effect, the oil companies created artificial upland systems where the marshes were supposed to be flat and low.
For so long, the future of the Louisiana coast has been set up as navigation versus restoration. The people of coastal Louisiana, who have a high level of awareness of wetlands loss, need to make sure that it's widely recognized that we are, within the United States, perhaps the first casualty of climate change." Of course, we can't sit and wait for the world to solve the climate crisis. Changes in elevation, like other land disturbances, encourage the propagation of invasive plants. As a result, Chinese tallow -- a scrubby tree with diamond-shaped leaves that turn brilliant colors in the fall -- has taken over the banks and displaced native species. The Atchafalaya shows that absolutely graphically." For sure, the Atchafalaya offers inspiration and operating instructions for those looking to restore the rest of the coast. But the Basin is also threatened -- not only by loggers who want to turn its cypresses into garden mulch, but also by human activity that is causing South Louisiana's distinctive swamp to disappear. The restoration project is designed to attack both problems -- the manmade canals and the Chinese tallow -- at once. It uses Stafford's "marsh buggies," which are specialized excavators built on pontoons and designed to operate in shallow water.
Before the river was walled off -- a process that gained momentum after the Great Flood of 1927 -- its fresh water would overtop the banks during seasonal floods. So one Saturday morning, I drive to Oliver Houck's house in Uptown New Orleans to hear about a battle that consumed 18 years of his life ensured there would still be a Basin left for me to visit. They then fill the canals with dirt from the spoil mounds, helping to restore the historic flow of fresh water. Bringing the marshland to its historic elevation allows native plants to regain a competitive advantage. Biohabitats generally doesn't replant the indigenous vegetation (except for a handful of cypresses); that part is done by nature. Most of what remains shoots all the way down the river into the Gulf of Mexico and over the continental shelf. Any restoration plan will entail getting more sediment into the coastal wetlands where they belong. There are two basic proposals for how to do this: either we pipe the sediment directly to where it's needed, or we try to mimic the river's natural way of building land. Instead of shooting down a canal lined by tallow forest, we are suddenly in a marsh that more closely resembles what this place looked like before the oil companies arrived.
Pe (pictured), whose estuary program was created under the federal Clean Water Act, has championed a proposal to dredge sediment from the Mississippi and other nearby sources and carry it by pipeline to the areas that need it most. There are also oaks and bald cypresses: The marsh buggies gingerly avoided the best specimens of these native trees, tracing small circular plots on the spoil mounds that stayed intact as everything else got leveled. The dredge has been described as a "giant floating vacuum cleaner" that cuts up the bottom of the river and sucks in sediment and water to form a slurry. The mixture travels to degraded wetlands, where it is fanned across a restoration area to rebuild marshes, ridges, and barrier islands.
Removing the spoil mounds can transform the landscape within months, providing "instant gratification," he says.
It's a permanent fix, he adds, because the higher soils where the tallow thrived no longer exist.
When the right sediment is used, very rapidly does one see a return of the ecological structure and many of the functions of the wetland, from fisheries support to impeding storm surges." The pipeline proposal has pitfalls, though. Heatley, a vegetarian and self-described "eco-radical," lives in rural Pennsylvania and spends his off hours fighting natural-gas drilling in the Marcellus Shale region. And some scientists believe the only way to build ecologically robust land -- marshes that behave like marshes -- is to let the river itself do the work. Stafford, a self-described "redneck" with a deep voice and a Texas accent, loves hunting and football and goads the ecologist with wisecracks about Yankees and President Obama. They get along splendidly -- united, it seems, by their sense of mission when it comes to restoring Louisiana's wetlands and their hatred of invasive trees.
Overwhelming as this seems, she considers it a viable undertaking that must be done in consultation with the navigation industry. To nourish existing marshes, Reed supports "diversions": engineered systems that essentially replace sections of levee with gates that allow fresh water and sediment to flood the wetlands during certain parts of the year. One advantage of diversions, says Tulane's Tornqvist, is that they require considerably less fuel than sediment pipelines. In the interests of private enterprise, we allow people to import all kinds of stuff, and then we find out decades later, oh my gosh, look what it does." Invasive species are often overlooked as a cause of coastal degradation, Heatley adds.
There is, however, a downside to large diversions: By exposing more land to flooding, they're likely to uproot human communities. They will also freshen waters that have adapted to salt, devastating parts of the oyster-harvesting industry.
It might be that a non-native plant comes in, and its nutritive value is different from the native species that it displaces.
Before you know it, a couple of decades go by and we go, 'Hey, how come there's not so much of this anymore?'" Nobody, not even Heatley, argues that uprooting trees and backfilling canals will save the coast. But during my month in Louisiana, this was the only project that had the support of everyone I interviewed. When I met Bahr, who served as a coastal-policy advisor to five Louisiana governors, he gave voice to one of my fears about efforts to fix Louisiana's coast. But they've demonstrated that the method can be ramped up to a much larger scale if the money is there. Surprisingly, everyone I interviewed held onto some kernel of hope, some nugget that allows them to carry on. Scientists are growing more able to use tools like geographic information systems to compare the benefits and downsides of different approaches.
For Denise Reed, hope resides in the fines that BP will pay as a result of the Deepwater Horizon blowout, much of which should be dedicated to coastal restoration. The size of BP's penalty is still an open question; it could be upwards of $20 billion or much less. In September, Navy Secretary Ray Mabus issued a report calling on Congress to dedicate a "significant amount" of BP's civil fines to region's recovery. If that happens, says Reed, "we might at last have a chance to think -- and act -- big, independent of the federal deficit calculation." But we need to ensure the money will truly be used for restoration -- not, for example, simply to build more levees. My own source of optimism stems from the fact that so many great minds are focused on the Louisiana coast.
While they don't agree on the solutions, they do agree on both the problem and the urgency of solving it. If we can capitalize on that brainpower -- and on the sense of immediacy, the availability of funds, and improvements in technology -- we at least have a shot at tangibly addressing this national emergency.