The Exo Terra Glass Terrarium is the ideal reptile or amphibian housing designed by European Herpetologists. The full screen top ventilation allows UVB and infrared penetration, and is completely removable for easy access while decorating or cleaning.
The bottom plate of the terrarium is raised to mount a substrate heater to heat a part of the extended ground surface.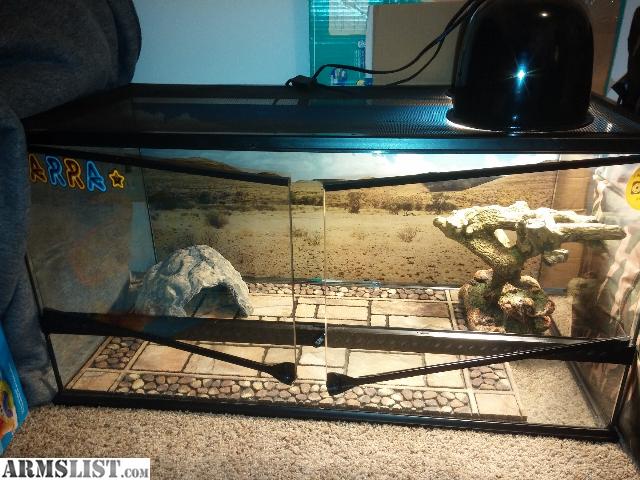 The extra high fixed front window is ideal for thick layers of substrates (burrowing reptiles), aquatic parts (paludarium) or to mount an Exo Terra reptile den. In the back of the screen cover are 5 closable wire or tube inlets on both sides to install Heat Wave Rocks, Waterfalls, sensors, etc.