In the above Photo of the Day by Your Shot contributor Quang Tran, women sew fishing nets in a Vietnamese village. There is magic in these fairy tale woods of Spain's Manchuela in Castile-La Mancha region—and magic in coming across unexpected moments.
So many of Orsolya Haarberg's photographs of the coast of Norway were perfect for Photo of the Day, it was hard to choose. Your Shot contributor Alexander Stepanenko got this photograph while riding on the back of a sled in a Russian village near Murmansk, giving the viewer the feeling of being in the middle of the moment. David Doubilet's story on the underwater paradise of Kimbe Bay in Papua New Guinea featured many gorgeous images but this one is my personal favorite. I have seen many photographs which play off of the scale and vast, luminous emptiness of the salt desert of the Bolivian Altiplano. I love how at first you see the collective, defined by the geometric patterns of the stacks and the desks of China's National Library, and then you get to spend time studying the individuals in various states of attentiveness—all in sharp detail. I love how these wolves at Indiana's Wolf Park are coming into the frame mid-howl, each at a slightly different point.
Starry skies illuminated by the otherworldly colors of the northern lights are an immediate eye-catcher. Alexa Keefe is the editor of Photo of the Day, a curated look at photography from around National Geographic. I hope that one day I can visit, just one of those places where those AMAZING PHOTOGRAPHS were taken!
National Geographic has contributed a large collection of photographs since last 5 decades to it's readers a service which needs a great appreciation !Many thanks to NG for encouraging amateur photographers! The rising sun spotlights the courtship display of a greater bird of paradise on Wokam Island, south of New Guinea.
The first clear ice of fall on an Alaskan lake captures methane that all summer long has bubbled from the bottom mud.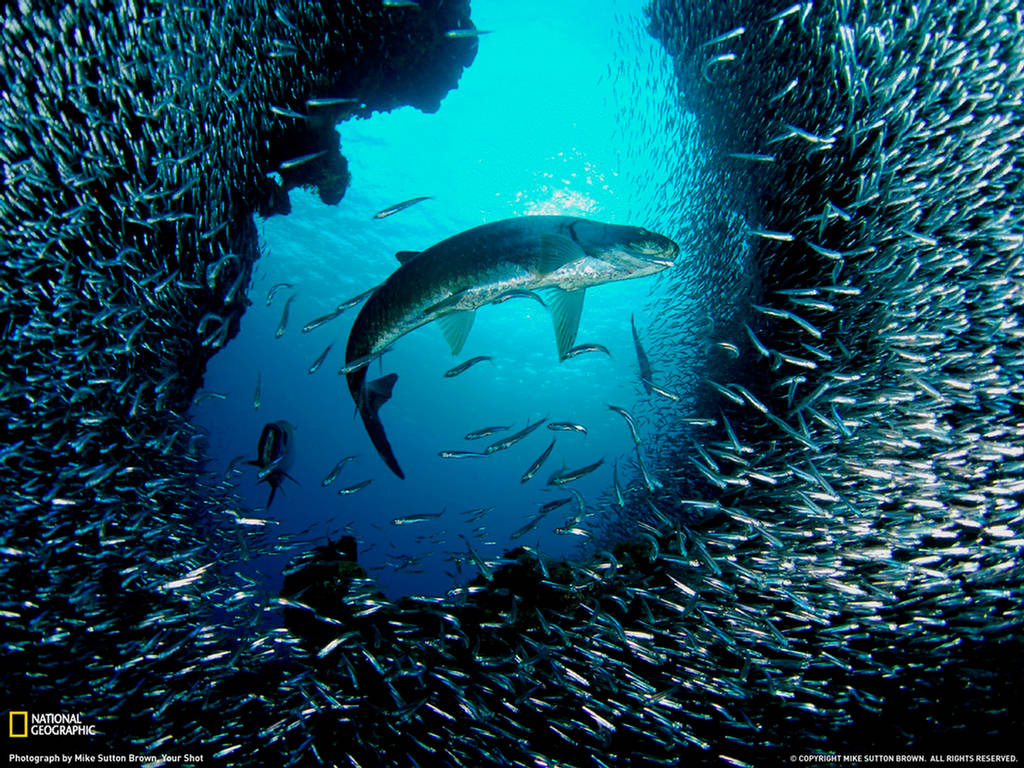 The living crown (this one atop the General Sherman, at center) was once a distant mystery. Murdered, then buried together in a grave festooned with antlers, two women from a Mesolithic cemetery on Teviec Island in Brittany, France, pay witness to a violent age. Special muscles let the King of Saxony bird of paradise swing each antenna-like head feather through a 180-degree arc during courtship. One summer evening Li was snapping shots of clouds from his Beijing rooftop when lightning (at center left) lit up this towering thunderhead. Resolute and anchored in their remote habitat, the giant sequoias withstand the weight of winter snow and many other stresses.
Ever mindful not to disturb baby birds, Franceski crawled through goose poop to photograph this flapping gosling at a pond on Long Island, New York.
Brittle shale expands and cracks when brought up in a drill core from thousands of feet below.
A stone mound, or ovoo, in Mongolia marks a place where spirits are said to have appeared; respectful travelers circle it three times. The photos I choose are meant to be a glimpse of our world in a moment in time, some captured as a result of meticulous planning and research on assignment for National Geographic magazine, others happy finds from keen eyes tuned to daily life and travels from our Your Shot community. The billows of the bottle-green nets, echoing the ocean waves, the calm focus of the women at work, and the detail of the old-fashioned sewing machine all work together to make a harmonious scene—and one that I imagine is not as tranquil as it looks.
I love the composition of the lead reindeer coming out of the frame, with the rest of the herd following behind. What I like about this frame is getting a sense of what it actually is like to be in that climate. I feel as though I am about to watch a procession with this trio at the lead, announcing what is to come.
The shrinking of territories due to sea-level rise may have brought neighboring populations into conflict.
The effect, says the 31-year-old photojournalist, reminded him of a mushroom cloud from a nuclear explosion.
People across Asia believe that spirits associated with Baikal live in this rocky outcropping on Olkhon Island, destination of a steady stream of pilgrims. Males brush the dozen stiff feather shafts on their lower torsos against females' faces before mating. The photographers behind the lens represent a wide range of skill levels, from professional to aspirational, but each has a visual story to tell.
Ki is a tiny village in the middle of the Himalayas, and next to it is Ki Gompa (Ki Monastery). Each male clears a patch of forest floor several feet across, creating a stage where he performs a bizarre dance: hopping, prancing sideways, curtsying, and bobbing his head. The white specks are salt crystals—residue from the ancient sea where the shale formed.
I lived with the monks for about a week, and this picture reflects the peaceful, almost heavenly atmosphere that characterizes this place. To fracture shale underground and collect the gas trapped in its pores, gas companies pump millions of gallons of fracking fluids down a well. The Monastery is almost 4,000 meters high, and I had to climb almost 500 meters more to get this panorama.