Yangon  - The National Geographic Channel is due in Myanmar this month to shoot a documentary on the country's hard-working elephants, sources close to the project said Thursday. The National Geographic production team, led by two French directors from Compass Film, plan to visit Padaung town, in Bago, Myanmar's main teak growing and logging area, where the work is done with the assistance of trained elephants, said the company official who asked to remain anonymous.
Myanmar has more than 4,000 wild elephants living in its forests, according to local experts.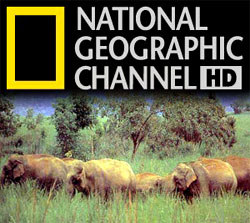 Domesticated elephants were used as war chariots in Myanmar's ancient kingdoms but became important beasts of burden for the forestry industry after the South-East Asian country became a British colony in 1886. National Geographic Kids is a children's magazine and provides fun educational videos for kids of all age groups.
Click Here to Watch( Please Note: If official live channel is not available, National Geographic Kids video streaming will be shown.
All TV, Video & Streaming Contents and Links on this Site are Legal and used with Permission.