Tasting tours and tulips, fish fries and far-flung festivals … Just in time for spring, our editors have selected ten trips that will awaken your senses—and your sense of adventure. Jaipur, capital of northwest India's Rajasthan state, owes its "Pink City" nickname to terra-cotta-hued building facades within the Old City walls. From Auckland, New Zealand's largest city, it's about an hour's drive south to the northern reaches of the Waikato region—a 25,000-square-mile mix of rolling farmland, black-sand beaches, volcanic mountains, and glowworm-laden caves. Late March through mid-May, precise rows of blooming tulips unfurl like crayon-colored ribbons across the flat Dutch landscape. From April to September, millions of migrating birds visit the Danube Delta's sandy islands, floating reed beds, cane fields, forests, and freshwater lakes. Madeira, Portugal's "Floating Garden of the Atlantic" is 310 miles off the African coast, a 90-minute flight from Lisbon.
March ushers in the vendimia, or grape harvest festival, season in the high-altitude vineyards of Mendoza, Argentina's premier wine-producing province. Cape May, New Jersey's southernmost county, was spared the wrath of Superstorm Sandy, so it's business as usual at the Cape May Bird Observatory. Over 600 miles of motorized-use trails wind through the hills and hollows of southern West Virginia's coalfields. There's a distinct vibe to the official wine routes crisscrossing South Africa's Western Cape. Photographed Friday in the northern Indian city of Lucknow (India map), a mouse perches on a frog in waist-deep (for a frog, anyway) floodwaters—a small sign of the early arrival of annual summer monsoon rains. So far, more than 30 people have died in India as a result of this year's monsoon-driven landslides and floods. According to the Indo-Asian News Service, some rural Indians are holding frog weddings in the hopes that the amphibians' bliss will inspire farm-saving storms. Listen to your favorite National Geographic news daily, anytime, anywhere from your mobile phone. To delete this file, click the file name with your mouse, then right-click and scroll down the menu to the "delete" option. To remove the photo permanently from the desktop, locate the photo on the hard drive and drag it to the trash.
Each spring, a tide of raucous revelers magnifies the Technicolor-like glow during the frenetic city's Holi celebrations. Fans of Peter Jackson's Lord of the Rings trilogy and The Hobbit: An Unexpected Journey flock here to tour the Hobbiton Movie Set in Matamata.
While not as famous as North and South Holland's Bollenstreek (Bulb District), central Flevoland is home to about 5,000 acres of bulb fields—tops in the country.
The seven distilleries comprising the Kentucky Bourbon Trail tour—Four Roses, Heaven Hill Distilleries, Jim Beam, Maker's Mark, Wild Turkey Bourbon, Woodford Reserve, and Town Branch—produce about 95 percent of the world's bourbon. Situated in southeastern Romania, where the Danube River meets the Black Sea, the 2,200-square-mile UNESCO Biosphere Reserve—and Europe's largest continuous marshland—hosts more than 300 species of birds, including white pelicans, red-breasted geese, and pygmy cormorants. In Funchal, the island's largest city, buildings, streets, and storefronts bloom with floral murals, sculptures, and intricate flowering carpets during the annual Flower Festival (May 9 to 15).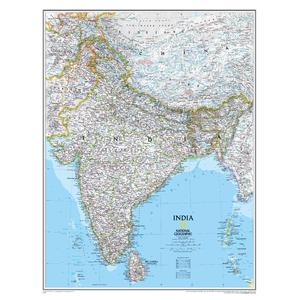 Hundreds of bodegas (wineries) are spread across a 57,000-square-mile valley surrounded by soaring Andean peaks.
Visit during the annual Cape MAYgration Shorebird and Horseshoe Crab Festival (May 16 to 19) to see North America's second highest concentration of spring shorebirds (Alaska's Copper River Delta is number one) and the world's largest aggregation of breeding horseshoe crabs. Named for the area's legendary feuding families, the Hatfield-McCoy Trails span nine counties via six trail systems, giving ATV (all-terrain vehicle), UTV (utility task vehicle), and off-road motorcycle riders access to some of southern Appalachia's most rugged and remote terrain.
Along the Swartland Wine and Olive Route, an hour's drive north of Cape Town, the feel is decidedly Mediterranean, local, and low-key. Last year's deluge killed some 1,000 people in the financial center of Mumbai (Bombay) alone.
Heralding the arrival of spring, Holi—the Hindu "Festival of Colors"—is marked throughout India and around the world (beginning March 27 this year). Adventure seekers can rappel and raft through the Waitomo Caves with the Legendary Black Water Rafting Company or ride the waves at Raglan, the iconic surf beach of Endless Summer fame. Most of the fields are located in Noordoostpolder—the Netherlands' youngest tulip-growing area—located about an hour's drive northeast of Amsterdam. Guided tours and tastings (don't miss the chocolate-covered bourbon balls) are included at most stops, many of which are tucked away on Bluegrass State back roads. Catch an hour-long flight east from Santiago, Chile, to the bustling city of Mendoza, where you can sample over 90 regional wines by the glass and craft a custom blend at the Vines Tasting Room. Delaware Bay is a critical refueling stop for the red knot on its 9,000-mile flight north to the Arctic from Tierra del Fuego. A seventh system—Ivy Branch, scheduled to open in July—will be the first for full-size 4x4 trucks. Organic wine farms, boutique wineries, farmers markets, and small chef-run cafes outnumber sprawling, commercial wine estates and large-scale restaurants.
Today polluted, knee-deep waters are raising fears of a repeat disaster among the city's roughly 17 million inhabitants. In traveler-friendly Rajasthan—Land of Kings—locals and visitors jubilantly join impromptu and organized color eruptions. Waikato is also home to Turangawaewae Marae, the official residence of the reigning Maori monarch and site of Turangawaewae Regatta Day's (March 15 to 16) impressive parade of war canoes on the 264-mile Waikato River, New Zealand's longest.
During the annual Countus Tulpenfestival, April 18 to May 6, clearly marked routes make it easy to drive, bike, hike, or ride via special horse-drawn carriage and covered wagon tours along the polder's most vibrant commercial fields. The tour isn't a geographic route (distilleries are clustered mid-state from Lexington west to Louisville), so plot your own path past thoroughbred horse farms and historic small towns.
In the gateway village of Tulcea, hire a private boat with an ARBDD-licensed Associatia de Ecoturism guide, rent a kayak or rowboat, or hop one of the regular or fast ferries serving the delta's three main navigable channels—Chilia, Sfantu Gheorghe, and Sulina. Dozens of elaborate floral floats and thousands of costumed folk dancers move to the castanet rhythm of Madeira's folkloric brinquinho—a whimsical, puppetlike percussion instrument powered by dancing wooden dolls. From here, head south via remise (private taxi), rental car, or light rail to neighboring Maipu. Each May, hundreds of thousands of shorebirds descend on buffered bayside beaches to feast on fertilized eggs deposited by waves of spawning horseshoe crabs.
Each system includes options for every skill level, from easy, family-friendly green trails to adrenaline-pumping, expert-only black runs.
Fruit orchards, olive groves, and wheat fields (turning mint-green this time of year) stretch from the Paardeberg Mountain region north to the Berg River. The fertile land here used to be part of a shallow North Sea inlet (Zuiderzee) reclaimed for agricultural use beginning in the 1920s through a complex system of pumping stations and dikes. Allow about three days to visit all seven, plus a few micro-distilleries on the new Kentucky Bourbon Trail Craft Tour.
Ibis Tours, Naturetrek, and the Traveling Naturalist are among the outfitters leading small-group, bird-watching tours into the delta.
Saturday morning's smaller Children's Parade attracts hundreds of flower-costumed youngsters, each carrying a single bloom. Tucked among the orchards and vineyards are family-owned guesthouses like the five-room Finca Terrada, where grapes are grown to produce the Terrada label's artisanal Malbecs, Merlots, and Torrontes.
Register online for boat tours, naturalist-led field trips, and other programs to create a personalized festival itinerary.
Visit the twin villages of Riebeek-Kasteel and Riebeek West for the annual Riebeek Valley Olive Festival (May 3 to 4).
Long-sleeve shirts, pants, and a layer of sun block help minimize skin staining, but count on tossing your clothes at festival's end.
Spend a night at the Woodford Inn in Versailles (pronounced ver-SAYLZ) where the Friday night fish fry includes live bluegrass music on the lawn.
Packages typically include Bucharest airport transfers, meals, English-speaking guides, and basic lodging in floating pontons (hotel boats). Snag a viewing spot along Avenida Zarco's black-and-white mosaic sidewalk, or wait in the Praca do Municipio (Town Hall Square) to watch the children build a blooming "Wall of Hope" with their flowers. Spend at least one morning listening to the songbird chorus at Higbee Beach, returning in time for homemade granola at the Queen Victoria, the Albert Stevens, or another gingerbread-trimmed Victorian inn in the Cape May National Historic District. While in the valley, bike part of the 18-mile Kasteelberg cycle trail, stopping at family-owned Kloovenburg Wine and Olive Estate to visit the rustic wine cellar, sip Shiraz, or spend the night among the vineyards in the luxurious Kloovenburg Pastorie. Following the parade, dress in your "smart casual" best for afternoon tea at the Old World Reid's Palace Hotel. Of the system's 57 total trail miles, 35 are easy, and the trailhead is in historic Bramwell, former home to more than a dozen wealthy coal barons. For a more traditional stay in a Cape Dutch Victorian farmhouse, head south to Paardeberg Mountain and the Fynbos Estate.
Held at the Jaipur polo grounds, the festivities include elephant polo and tug-of-war matches, as well as a parade of elaborately painted pachyderms.