After 30 years of prowling bazaars across the globe, Greek-born Vassi Koutsaftis knows a good deal from a bad one.
3 Comments AdvertisementNational Geographic has capturing the forefront of travel photography, wildlife and storytelling since decades, and all the amazing photographs are available to browse in their archives. When a merchant in Kashi, in western China, tried to peddle a "bone-handled" plastic knife, or a rug dealer in Marrakech asked Beverly Hills prices for Berber wares, he saw it as a form of entertainment, not insult.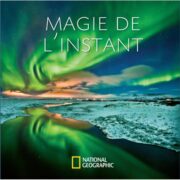 The trader will know he can get at least that much out of you, and he'll start the haggling higher than normal." Your target price should be about half the merchant's opening gambit. If he lets you go, you were too far off the mark anyway."Read more in the pages of Adventure magazine.Subscribe to Adventure today and save 70 percent off the cover price! Bird Feeders, ChinaAbderazak TissoukaiIf you like these photos, then share them with others.Like it?