Keep all of your travel essentials organized and close at hand with this convertible travel jacket.
This zip-front cotton sweatshirt in dark charcoal heather displays the National Geographic Society's seal on the right breast and the Society's flag on the left. Packing for changeable climates is a snap with this rugged canvas jacket and removable quilted lining.
This micro-suede jacket was engineered specifically for travelers, with an astonishing 39 pockets—perfectly crafted to store every exploration essential in just the right place. Be prepared for virtually any weather condition while still packing light with this microfiber jacket.
Inspired by the heyday of British overseas exploration, the NosiLife Akello jacket from Craghoppers combines style and safety to create a new travel classic.
With its 15 pockets to accommodate your passport, traveler's checks, camera, film, maps, pens, GPS, MP3 player, and even a water bottle, you may be able to leave a carry-on bag at home. Features a stand-up collar, full front zip, and two front handwarmer pockets.About the Society's FlagThe National Geographic flag features three bands in blue, brown, and green, representing sky, earth, and sea. The outer jacket takes Arctic explorera€™s jacket features like wind-resistant nylon and adds African safari jacket touches, like the classic canvas color and four snap-close patch pockets. Our hip-length cotton canvas jacket is rated for less extreme temperatures than the annual average of 7° at the Poles, but the quilted poly lining traps warmth to keep you comfortable throughout brisk weather.
Well, it passed the test on arrival as the temperature in Montreal on Jan 20 was -2 F (-19 C) without taking the wind into account. Ergonomically designed not to look bulky even when holding a backpack's worth of gear, it's as practical for a day of sightseeing as it is polished for dinner on the piazza.
Mist and rain are no match for the weatherproof exterior, and the zip-out, poly-filled wool lining adds warmth only when you need it. The stretch SolarShield system provides 40+ UPF and 97.5% UVR blockage for serious sun protection, and paired with the NosiLife insect-repellent system, this easy-to-wear day jacket is ideally suited for summer or tropical travel conditions. Women in Rajasthan create multicolored fabric mosaics using embroidery and appliqué. An inner quilted poly jacket snaps into place for extra warmth, or can be worn on its own on milder days. You'll find deep pockets with magnetic closures to keep MP3 players and GPS devices secure and wires out of sight, pen slots along the zip front, elastic loops to keep extra camera batteries in place, a water bottle pocket, and many more pockets.
Brimming with storage space: Two exterior welt pockets each have an internal zippered security pocket. The sleek pockets are perfect for keeping essential items like keys or a phone on hand, and the zipped inner pocket provides the extra security you need when you're exploring somewhere unfamiliar. When the sun heats you up, zip off the sleeves and stash them in the pockets to convert the jacket into a vest.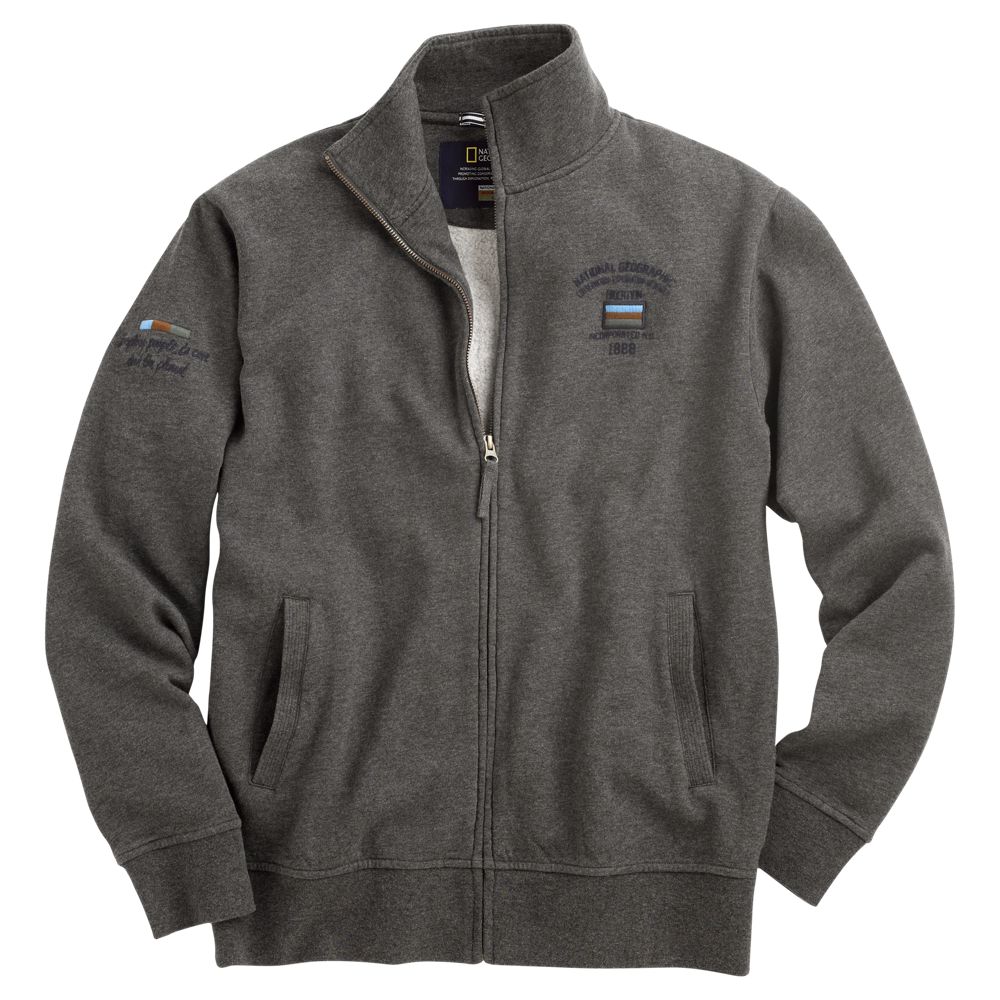 The wind-, water-, and stain-resistant Teflon® finish means this jacket will still look great on adventures for years to come.
You'll find inside another zippered security pocket, a cell phone pocket, and an easy-access slit pocket. The first flag went on assignment with the 1903 Ziegler Polar Expedition to the Arctic and continues to accompany National Geographic Explorers around the world. A year later I inadvertently left it in a restaurant booth and of course no one turned it back in (even though it had my name and address inside the jacket). With today's restrictions on just how much we carry in our carry-on luggage and being a photographer, you have to chose what to carry in your carry-on luggage and how much you can carry in your checked luggage. Carry as much as possible on your person so it's not out of yours sight, except when it goes through the X Ray machine.
Even in Paris, when leaving, it's really interesting how they want to make sure that lenses are lenses. Yes, we used specialized photo bags such as Kata and the think Tank International line of bags.