Utilizamos cookies propias y de terceros para ofrecerte la mejor experiencia y mostrar publicidad relacionada con tus preferencias de navegacion.
Como cada ano, National Geographic Photo Contest 2015 se encarga de seleccionar las imagenes mas impresionantes divididas en tres categorias: personas, lugares y naturaleza. La revista National Geographic ya ha publicado los ganadores de su popular concurso fotografico anual, el cual tiene como objetivo seleccionar las fotos mas impresionantes dentro de tres categorias: personas, lugares y naturaleza. Aunque se han recibido mas de 13.000 instantaneas procedentes de diferentes lugares del mundo, solo han sido trece las elegidas como ganadoras del National Geographic Photo Contest 2015.
Por otro lado, el espanol Francisco Mingorance ha sido elegido ganador de la categoria de "lugares".
Asimismo, Joel Nsadha tambien ha sido otro de los ganadores del concurso, en este caso de la categoria "personas". Puedes intercambiar opiniones con otros lectores de Hipertextual en nuestro canal de Slack.
Every year, National Geographic Traveler Magazine organizes one of the largest contests for travelers' photos in the world. The winning photos in each category will be published in an upcoming issue of National Geographic, and each photographer will receive a prize of $2,500. With more than 20,000 photographs submitted to National Geographic from over 130 countries in three categories, the winner Shikei Goh pocketed $10,000 for this nature photo capturing a dragon fly's struggle in the rain. Christmas came early this year, when a short email arrived announcing that my polar bear image won Grand Prize in the 2013 National Geographic Photo Contest. But high profile contests like the BBC Wildlife Photographer of the Year and National Geographic's contest offer something important for those us who are not utterly shameless self-promoters or contract photographers. During the month of November, National Geographic magazine invited photographers from around the world to submit photos in three categories: People, Places and Nature.
We asked Senior Photo Editor Susan Welchman, and National Geographiccontributing photographers Stephanie Sinclair and Ed Kashi to judge this year's photo contest at the Society's headquarters in Washington, DC, on December 9th.
Imagine a darkened room with images projected on a huge screen, and almost total silence except for the 'yeas' and 'nays' of the judges and the occasional discussion over specific photos.
Ultimately, the judges unanimously agreed the Grand Prize should be awarded to Paul Souders for his image of a polar bear lurking beneath melting sea ice in Hudson Bay, Canada. But I never set out to be a nature photographer, I wanted to be a news shooter, and I started my first job at a small daily paper in Rockville, Md., with dreams of journalistic glory. MONICA: A near frame of yours won the Animals in their Environment category of the 2013 Wildlife Photographer of the Year photo contest.
PAUL: I had two sharp frames of the underwater bear, and the framing was only very slightly different.
The bear swam up to the iceberg, ducked under and stayed underwater for several seconds as I moved my zodiac into position and then held out the camera on a six-foot boom near the entrance. I consider myself very fortunate to continue to make a living pursuing work that I really love.
PAUL: I like to think I'm past the point in life where I live and die by contest results and the momentary ego boost they provide.
What I do appreciate is how contests can bring storytelling photographs to a wider audience, and how they can captivate an audience of millions to see the natural world's fragile beauty, and to motivate them to take an active interest in experiencing and protecting it. Vous utilisez un navigateur depasse depuis deja quelques annees et pour lequel Suchablog n'est pas optimise !
We believe in the open web, think internet services should be sustainable, build for the long term. Cet article, couple a celui-ci, donne envie de dire : arretez de montrer vos tronches, les auteurs ! National Geographic Traveler magazine received more than 18,000 entries from around the globe for its 2014 photography contest.Now the judges have chosen the winners.
Grand Prize – The Independence Day, by Marko Korosec, Julesburg, Colorado, USA: "While on storm chasing expeditions in Tornado Alley, USA, I have encountered many photogenic supercell storms. El mayor premio pertenece a James Smart, un fotografo australiano que capto con su camara un tornado de arena mientras este acechaba una granja en Colorado. El fotografo aprovecho que estaba haciendo un reportaje del rio Tinto para captar desde el aire las balsas de fosfoyesos vertidas por el Polo Quimico de Huelva, unos residuos radiactivos que han destruido gran parte de las marismas de los rios Tinto y Odiel.
El fotografo retrato a Bwengye, un joven de un barrio marginal de Kampala (Uganda) que, como afirman en la web de National Geographic Photo Contest 2015, todas las tardes acude a ese parque para observar a los ninos jugando al futbol.
Hundreds of photographers submitted their favorite images for 2013's edition, and HuffPost World offers you a fascinating look at some of the best entries of the year. For about 12 months, people and animals became accustomed to living with the daily fall of ash, which also caused problems in the air traffic in South America. I am looking forward to finally, after 30 long years of working as a professional photographer, visiting the Geographic's legendary offices. We received more than 7,000 entries from over 150 countries, with amateur and professional photographers across the globe participating. Several hours later, after multiple rounds of editing, the finalists became clear and the real debate began. After realizing the photographer had won an award in another contest for a very similar photo, we thought it would be interesting to hear from Paul directly. But it's still the same mission, telling stories about the places I see and the wildlife I encounter. I entered the BBC contest right at their deadline, and never compared the two side by side. I didn't fire until she came up to breathe and take a look at me, and I kept firing the shutter as she submerged again. I was lucky enough to begin a photo career at a time when you could earn at least some sort of meager living at it. Soit des reunions sur les forums, au cours desquelles les meufs pissent toutes en meme temps sur leurs tests de grossesse, et postent la photo du batonnet humide. This photograph was taken while we were approaching the storm near Julesburg, Colorado on 28 May 2013. The Bibron's geckos take advantage and perch themselves anywhere close to the light-source and have a feast.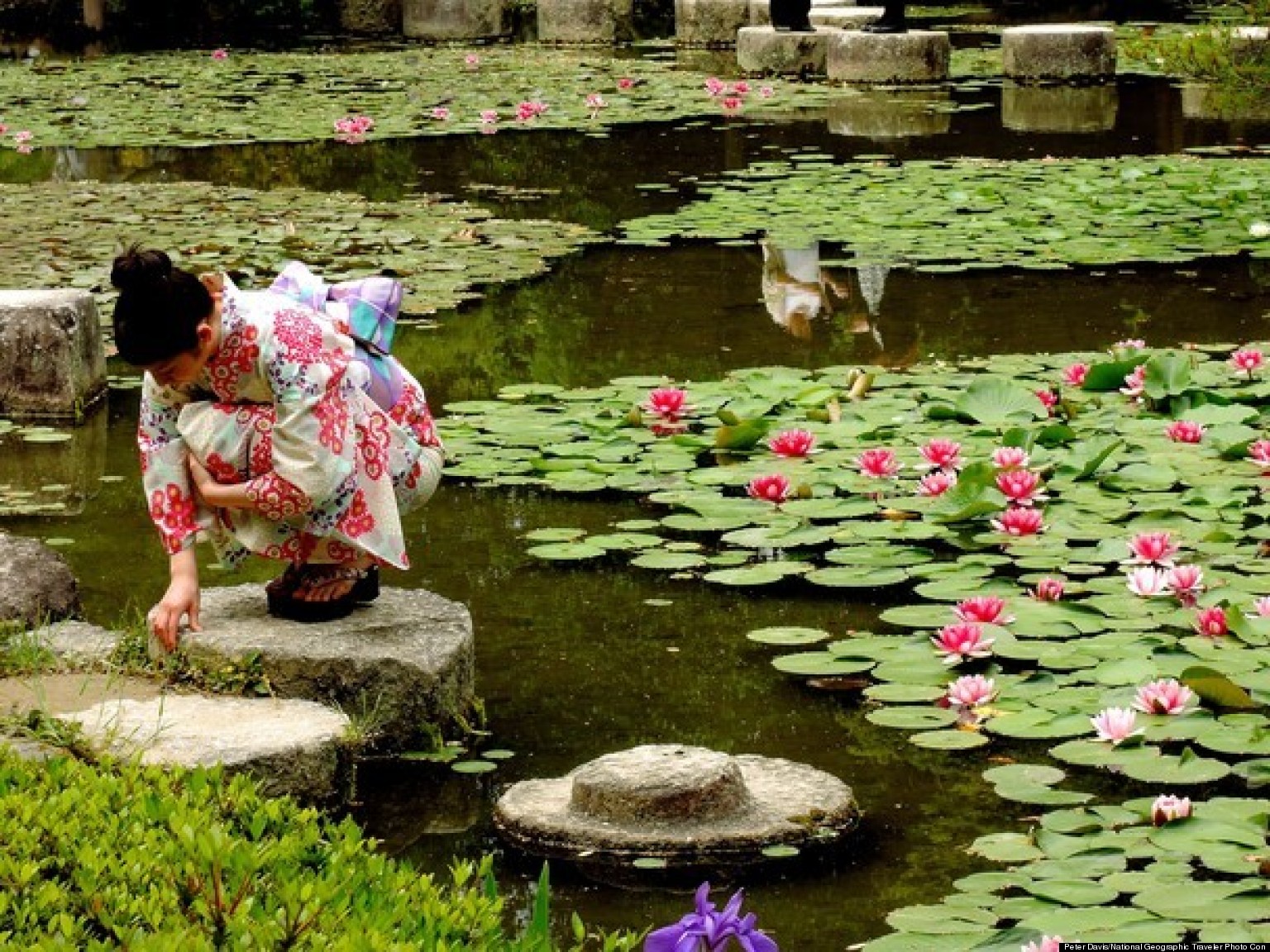 Because of a mix-up with ferry dock numbers I missed my ferry and had to wait two hours for the next one. The explosions and lightning during first days of the eruption could be seen from hundreds of miles around.
These algae live with herbaceous plants and when the ponds freeze, attractive compositions are created. I was happy to leave that all behind, telling myself the every time an editor licensed and paid for one of my images on the Corbis or Getty sites, I won the most important contest of all. It's a chance to show photographs and tell their stories to a far wider audience than any blog or stock sale can match.
I left the paper 20 years ago and I've worked as a travel and wildlife photographer ever since.
Once it won its category in BBC (but failed to win the grand prize), I kept staring at the lower right hand corner, where the ice edge is cropped, and it started to bug me. She hung there, just below the surface, watching me, then came up for another breath before swimming away. A newspaper photographer's salary wasn't much, but at least it was a job, and an amazing training ground where I got to shoot pictures every day.
My mind stopped, time seemed to stop… eye to eye with such a majestic and gentle creature. I decided I would head back to town and went down a street I had passed a few times that day. I couldn't see her from where I sat in my small zodiac boat; I was shooting blind with the wide angle. So long as my royalty check arrived on time, I could buy another plane ticket and go merrily on my way. Never one for half measures, I packed up everything I owned and drove 4300 miles to Anchorage, Alaska, to take a job at the state's biggest newspaper.
It's one of those little details that can make a picture work just a bit better, but not something I even noticed or cared about initially.
I sensed it was a unique situation, but the first thought in my mind was that I really didn't want to screw up.
I'd already dunked the remote radio trigger and camera into the salt water, and had to jury rig a replacement cable by chewing off the copper wires and hand-splicing it together.
I worry that it's much, much harder for the next generation of photographers to make a living and build a career. This phenomenon, which lasts only a few weeks, covers the hiking trails, meadows and trees.