WASHINGTON (April 30, 2014)—The National Geographic Society announced today the reorganization of the nonprofit's media operations for a more unified editorial vision across distribution channels. The media reorganization comes as part of a general realignment at the National Geographic Society, announced today by CEO and President Gary Knell.
As editor in chief of National Geographic magazine, Goldberg will report to Johns, who served in the position for more than nine years and led the magazine during its transition to digital publishing. In his new position as chief content officer, Johns will oversee the print and digital expression of National Geographic's editorial content across platforms. Brooke Runnette, president of National Geographic Television, takes on additional production responsibilities, overseeing all video, television and film production for the Society — from short form to giant screen — working closely with Moore and Johns. Founded in 1888, the National Geographic Society is one of the world's largest nonprofit scientific and educational organizations. Surrounded by naturally preserved corpses, a South American people may have been inspired to make their own elaborate mummies, a new study says. Preserved by one of Earth's driest climates, a long-buried corpse in Chile's Atacama Desert retains centuries-old skin, hair, and clothing (file picture). Laid to rest on woven reeds, a bewigged prehistoric boya€"or a reasonable facsimilea€"bears evidence to the Chinchorro's complex mummification rituals. Marquet and his team think the start of the Chinchorro's mummification practices coincided with a period of increased rainfall in the nearby Andes mountains (picture) about 7,000 years ago, as evidenced by the discovery of fossils belonging to perennial plants in regions that are so-called absolute desert today. To compare Chinchorro population fluctuations with the environmental evidence, Marquet and his team collected data on nearly 500 radiocarbon-dated archaeological sites in southern Peru and northern Chile.
A border of whale bones mark the grave of two adult and two infant Chinchorro mummies, possibly part of the same family. Early Chinchorro mummymakers "flesh out" the bones of a skinned skeleton with reeds and ash paste in an artist's conception.
The 2,000-year-old masked face of a mummified Chinchorro woman peers out from shroud made from reeds, rope, and nonhuman skin, possibly of a pelican.Unlike the ancient Egyptians, who considered only kings and other nobles worthy of mummification, the Chinchorro performed the sacred rite on nearly everyone, regardless of age or status.
In life and death, some Chinchorro children were strapped to wooden frames worn on their parents' backs.
Crumbling after decades in storage at a Santiago museum, Chinchorro mummies are repacked by curators in 1995.Marquet said his team's study helps highlight the role of the environment as a creative force to which humans can respond by cultural innovation. The paste-faced head of a Chinchorro child mummy is held straight by a stick that emerges from the top of the skull. Around the time that the Chinchorro stopped making mummies, ancient Egyptians took up the practice.
Extinct in Stockholm less than a century ago, the rebounding rodent is damaging the city's treesa€"and at the same time charming locals. Mountain lions and ants are among the many species great and small figuring out clever ways to live among people. An entirely new species of dolphin has been discovered in Australia, and not in some isolated lagoon but in the shadows of skyscrapers, scientists say. About a hundred Burrunan dolphins have been found in Port Phillip Bay (map) near Melbourne, Australia's second most populous city. The results were so surprising that the team initially thought there was a mistake and reran the tests, said study leader Kate Charlton-Robb, a marine biologist at Australia's Monash University. The team also examined dolphin skulls, collected and maintained by Australian museums over the last century, and determined that Burrunan dolphins have slight cranial differences that set the species apart.
Physical variations in dolphins in southeastern Australia have been reported for decades, though the new study is the first to use multiple lines of evidence to make a strong case for a new species, Charlton-Robb said. In fact, the Burrunan dolphin was almost discovered in 1915, after a biologist captured and examined two very different dolphins from Australian waters. Scientists at the time concluded that both the animals were common bottlenose dolphins, and that their differences were due to one being male and the other female. Because so few of the new dolphin species are known, the Burrunan research team has petitioned the Australian government to list the animals as endangered.
The change results in expanded roles for three key executives, Declan Moore, Chris Johns and Brooke Runnette, and the promotion of Executive Editor of News and Features Susan Goldberg, to editor in chief of National Geographic magazine and News.
He will be responsible for National Geographic magazine, News, Books, Traveler magazine, Maps and all digital content with the exception of National Geographic Kids. An Emmy- and Peabody-Award winning producer, Runnette was previously an executive producer and director of development for special projects at Discovery Communications. With a mission to inspire people to care about the planet, the member-supported Society offers a community for members to get closer to explorers, connect with other members and help make a difference.
Naturally dehydrated corpses like this probably inspired the region's ancient Chinchorro people to actively mummify their dead, scientists speculate in a new study.
Rather than preserving flesh, the desert people used a paste of manganese-infused ash to sculpt "bodies" atop defleshed skeletons, whose internal organs had been replaced with earth. The resulting curve indicates that population increased dramatically about 7,000 years ago, peaked about a thousand years later, and began declining by about 5,000 years ago. The Chinchorro may have mummified their dead as a way of coping with the persistence of their ancestors' bodies in the arid Atacama."In many hunter-gatherer societies, if the bodies of the dead don't go away, they are still present.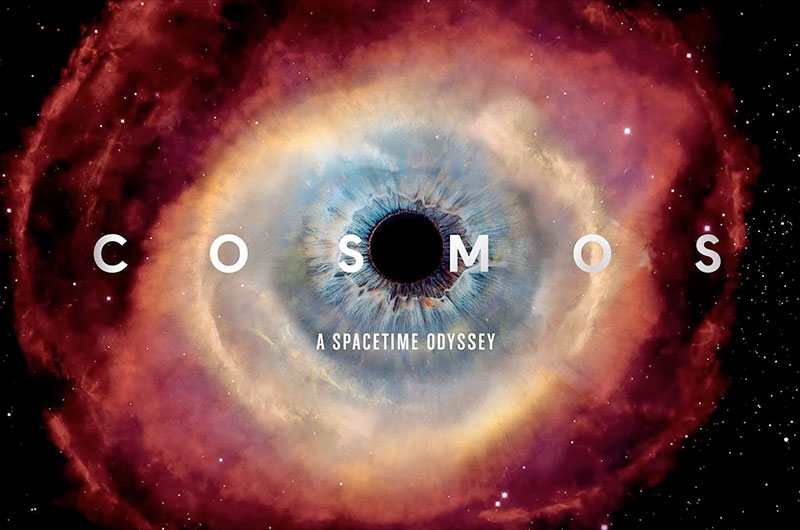 Archaeologists think the Chinchorro developed elaborate death rituals around the mummies they created. Above, in a detail of a larger photo, a 5,000-year-old mummified child's feet testify to a Chinchorro practice of preserving extremities.The study team's speculation about the rise of Chinchorro mummificationa€"that a flush period 7,000 years ago encouraged cultural developmenta€"works in reverse too. Some scholars have speculated that mummification in North Africa might also have been inspired by bodies preserved in the desert.
Another 50 are known to frequent the saltwater coastal lakes of the Gippsland region (map), a couple hundred miles or so away. But now DNA tests have shown that the creatures dolphins are genetically very different from the two recognized bottlenose dolphin species, the common bottlenose dolphin and the Indo-Pacific bottlenose.
After reviewing the female dolphin's skeleton recently, though, Charlton-Robb's team determined she was a Burrunan. Goldberg replaces Chris Johns, who takes on the newly defined role of chief content officer. Hired in January 2014, Goldberg has been instrumental in redefining the Society's approach to daily news coverage and brings a strong track record of editorial leadership to her new role.
Johns will continue to report to Declan Moore, who has been named chief media officer for the Society. Before joining Discovery, Runnette was a producer at ABC News' "Nightline," and also produced for "Frontline," for CBS' "60 Minutes II" and for Peter Jennings at ABC News, among others. The Society reaches more than 500 million people worldwide each month through its media platforms, products and events. Many of the mummies were sturdily constructed, their joints reinforced with reeds and sticks.
Prior to joining National Geographic, she was in charge of federal, state and local government coverage for Bloomberg News and was the top editor at Cleveland's The Plain Dealer and the San Jose Mercury News.
National Geographic has funded more than 11,000 scientific research, conservation and exploration projects and supports an education program promoting geographic literacy. This may have been done to help the corpses withstand handling by mourners, who may have paraded the mummies around before placing them on display. While at the San Jose Mercury News, Goldberg was a key leader of the local coverage after the 1989 Loma Prieta earthquake that won a staff Pulitzer Prize for general news reporting.