The MMRS program is an ongoing effort by the public health and safety community in the City of Albuquerque to plan for emergencies. In 1996, the national Metropolitan Medical Response System (MMRS) was initiated by the Department of Health and Human Services. The Purpose of this act was to ensure communities were prepared and developed capabilities to address bioterrorism through the use of biological or chemical warfare tactics.
In 1999, the City of Albuquerque began its development and implementation of a Metropolitan Medical Response System (MMRS). For updates on roads that are closed please call the Eddy County Public Works Department at 575-885-4835. The LAFD Training Division provides for and maintains the department's preparedness for incident management, fire suppression and investigations, wildland and urban interface fire fighting, emergency medical services, hazardous materials response, high angle and confined space rescue, incident reporting and computer training, and other emergency and non-emergency services that occur in our service delivery area.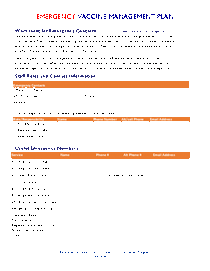 Fire suppression training is developed and implemented using NFPA, IFSTA, Los Alamos Fire Department Training Academy, and New Mexico Firefighters Training Academy curriculum as guidelines. The Department has two full time training officers with fire service, instructional, methodology training. Training programs have been developed to address major training elements necessary for a multi-disciplined response. The mission of the Los Alamos Fire Department's Training Division is to provide our personnel with the highest level of training and education to ensure the safety, preparedness, effectiveness, and career development of all students while meeting all contractual, state, federal and local mandates.
It started with a couple of major cities and in 1997 twenty-five more were added, with twenty more in 1999 and another twenty-five in 2000.
The response capabilities for the medical and healthcare facilities were developed and are defined through the MMRS Program.The MMRS program is an ongoing effort by the public health and safety community in the City of Albuquerque to plan for serious health and medical catastrophes, to develop systems for coordinating and providing critical care where it is needed, and to purchase medicine and equipment when needed.
The program was transferred to the Environmental Health Department on September 30, 2003 and then to the Office of Emergency Management in 2008. They coordinate the centralized and decentralized performance-based training, drills, evolutions, and exercises. Through preparation and coordination with local law enforcement, fire, hazmat, EMS, hospital, public health, and other first response personnel we can all respond more effectively. Department of Homeland Security to coordinate preparedness for emergency medical response in the city.