During a landout in a glider, you may find yourself in a hostile environment from several hours to several days.
While I suspect (and pray) that I will never need a survival kit, I decided that having something in the glider is simply good insurance.
Local road map - It can be a great help to rescuers if you are able to give them directions. I found a very similar case, but not quite as tough, at office supply stores near the coin tubes and such.
Sewing kit - Seems like a strange thing to bring along but it can be very useful to suture wounds. Carry Case - I found a tough clear vinyl 7"x12" case at Berland House of Tools in the Chicago area. I found a very similar case, but not quite as tough, at Office Max near the coin tubes and such.
305 Paracushion) has a zippered pouch located along the back side which can hold a few items.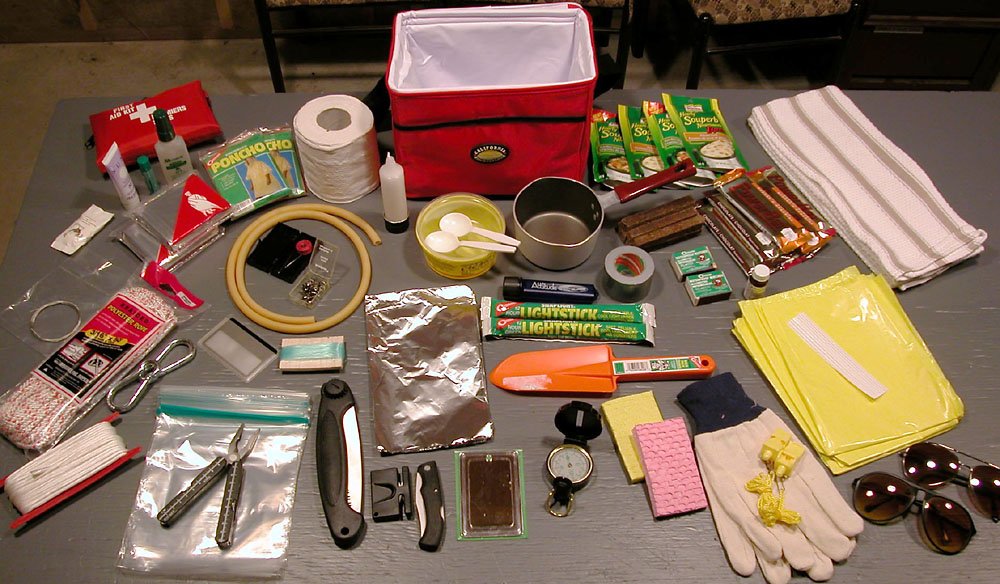 Personal Locator Beacon (PLB) - Some type of GPS enabled locator is really a must and basically a modern manually operated ELT. Contact numbers - This is especially important during contests with many new numbers to try to remember.
Space blanket - I had to unfold this to fit it into my parachute to prevent its bulk from being felt. Shake-N-Bait is an easy-to-have-on-hand, easy-to-mix powdered dough bait that is ready on demand! 3a€"Shake by hitting left palm with top of jar 5 times; hit the bottom of jar on right palm 5 times. 2a€"Fasten line at top of reel to a suitable object: tree limb, brush, stick, deadfall, boat, etc. 3a€"Adjust reel to desired tension by winding line on reel clockwise for strong tension and unwinding line off the reel for slack tension, until hook is 2 to 6 inches above water.
5a€"Place reel in palm of hand and pull down on line to the desired depth; press down on the back arm of the trigger and ease back on line until trigger arm engages in slot of reel.
7a€"If reel binds, insert flat object under arbor and twist slightly to increase clearance. Parachute Kit - A great kit manufactured by Alan Silver (often seen at SSA conventions) which clips to your parachute harness. I live in Toronto where I share my life with my husband and our growing troop of baby boys. Simply combine with stream or lake water in the proper proportions and youa€™ll have a fresh supply of irresistible dough bait.