For five generations, National Geographic magazine has dazzled and educated people with its incredible photographs, illustrations, and gripping stories from the four corners of the earth. Now, in celebration of its 125th anniversary, National Geographic has given TASCHEN complete access to its archives to distill the journey of a lifetime into three prodigious volumes featuring photographs—many unpublished—almost as rich, deep, and colorful as the world itself. Combining travel, wildlife, science, history, culture, and conservation, the National Geographic Society's trailblazing magazine has inspired millions of readers to explore and take an interest in the planet we inhabit.
From evocative early black-and-white pictures to autochromes, from the golden age of Kodachromes to digital,National Geographic invented the aesthetic of the photo essay, while pushing the technical boundaries of the medium.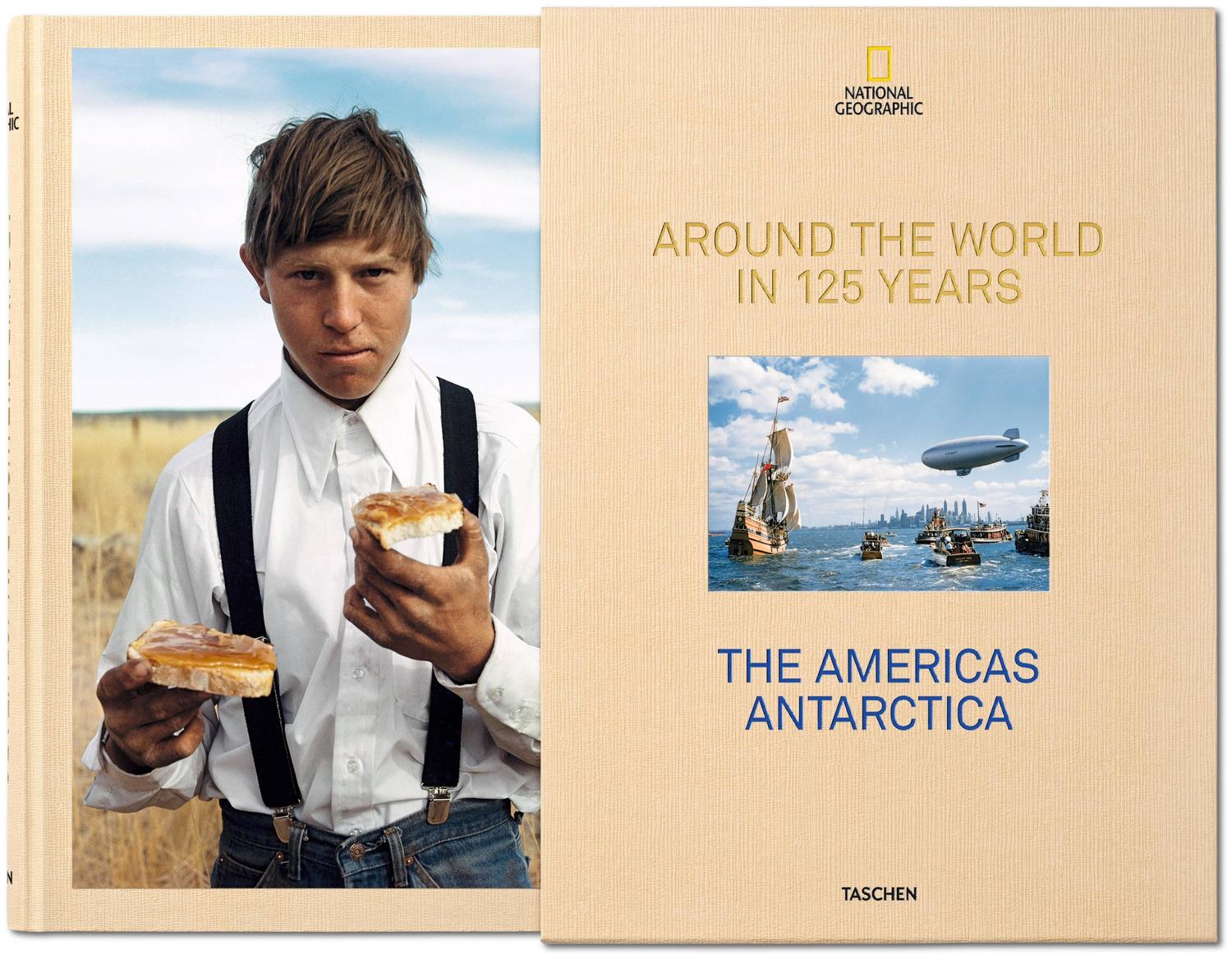 Setting his tripod upon a ledge at Toroweap Overlook, photographer Michael Nichols prepares to photograph the Grand Canyon.
Readers will discover how the magazine evolved from presenting a romantic view of the world—subjects posed and smiling—to edgier stories reflecting political turmoil, social issues, and environmental threats. Of course, the journey would not be complete without prime examples of the magazine's revered groundbreaking underwater and wildlife photography, so we've included plenty of such treasures as well. This world class set is a cultural investment to be cherished, shared, and passed down to future generations.