The Ultimate Survival Technology 10-Day Lantern offers a welcome alternative to candle or gas lanterns when you're camping in rugged conditions. The 30-day lantern emits a super bright 300 lumens on its high setting and will last a continuous 30 days on low at 29 lumens. Bring your bike in before March to get a full overhaul at the price of a tune-up, and we'll store the bike til Spring!
BlastMatch Fire starter is a high performance, flint-based fire starter that can be operated with one hand. You must have JavaScript enabled in your browser to utilize the functionality of this website. The Trekker Stormproof Lighter features an extra-large fuel tank that provides over 1,000 ignitions before needing a refill.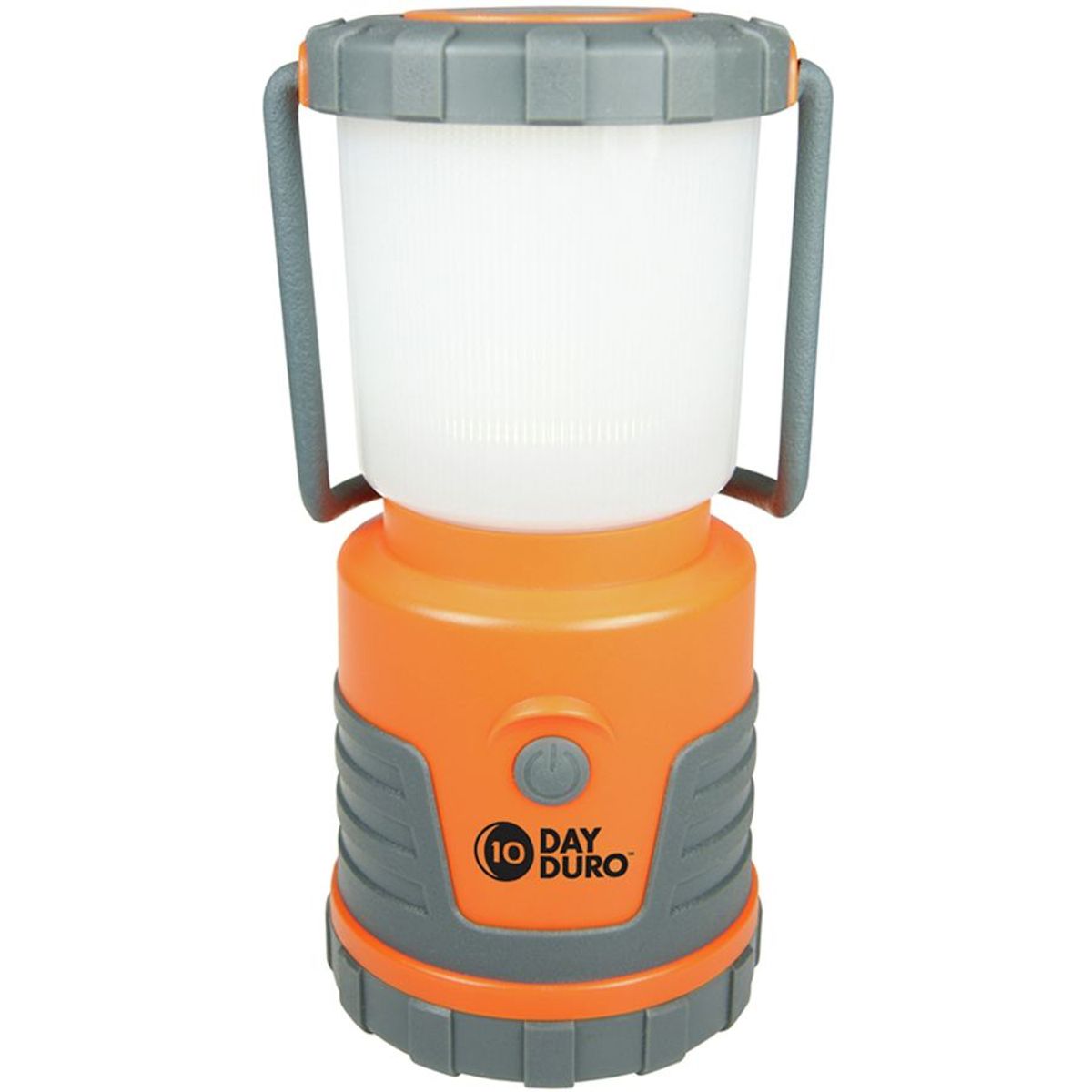 The Ultimate Survival Technologies Hatchet is a tried-and-true tool that's essential for any camping trip.
This weather-resistant, durable lantern features 10 days of burn time when set on low, has a Cool Touch LED bulb to keep the lantern cool, and an adjustable dimming switch for convenience.
The rugged design and rubberized housing of the lantern enhances the water and impact resistance making it extremely durable. It generates three times the heat of ordinary matches and will ignite a wide range of tinders. The forged carbon steel blade easily chops wood and cuts limbs, while the blunt end can be used for hammering in stubborn tent pegs and other things.
With a Piezo-electric ignition, the Trekker lights up to 30,000 times and works even in adverse weather conditions.
It also has a notch on the underside that can be used for pulling up those same stubborn tent pegs or stuck nails.
An included sheath safely covers the blade when you're done using it so you don't get a nasty surprise when you reach in your bag later. With a rubberized case and stainless steel wire closure this is the best stormproof lighter for any outdoor enthusiast.