As expected, Microsoft used its Windows Phone Summit event in San Francisco to announce the latest Windows Phone 8 OS. One of the most impressive Windows Phone 8 feature  to me is the upcoming fully reworked, new Start Screen with multi-sized tiles. Another highlight of the Windows Phone 8 is the introduction of Wallet Hub feature, which will let you to scan a code, tap to make transactions via NFC. The next generation Windows Phones will be powered by multi-core processors (for this fall, dual-core chipsets will be rocking the new phones).
The new Windows Phone 8 OS version also supports new screen resolutions – WXGA (1280 x 768 pixels), 720p (1280 x 720 pixels) and of course WVGA (800 x 480 pixels). Windows Phone 8 devices will come preinstalled with the latest Internet Explorer 10, which adopts a lot of pieces from its desktop twin.
It uses the same rendering, same security features (such as warning users of potentially malicious websites) and layout engine as the full PC release.
It seems the Redmond company is working to introduce a new voice recognition app such as Apple's Siri or Samsung's S Voice. Windows Phone 8 devices will get Camera Extras feature with  Panorama, Burst Shot, Smart Group Shot modes. Smart Group Shot – This mode lets you to capture photos of groups, several consecutive images. The upcoming Windows Phone 8 handsets are expected to feature the new Windows logo on the bottom size, which was borrowed from new Windows 8 OS. Qualcomm's Snapdragon S4 processor that will be used in all the upcoming Windows Phone 8 handsets.
Microsoft has confirmed that the upcoming Windows Phone 8 OS will be rolled out for the existing Windows Phone 7 Mango OS powered devices. With Windows Phone 7, we saw Microsoft make a clean break from Windows Mobile and begin to morph the mobile experience from something tailored largely for users wanting a smartphone that emulated the Windows experience as much as possible on a smaller screen to a mobile-driven UI with a completely ground-up look at what needs to be part of a smartphone OS. For Microsoft, the break from Windows Mobile wasn't really as clean as it probably would have liked.
Finally the chassis spec has also changed a bit with WP8 as a result of the changes in both kernel and higher level platform support.
Rear-facing camera with LED or Xenon flash, AF, and an optional front-facing camera, both with VGA quality or better, and a dedicated camera button for quick access. What does this have to do with the review?I like they are making fundamental core changes to the OS that were required to really compete. For those of you that have yet to upgrade to Windows 8, Microsoft has published an application to connect your Windows Phone 8 device to your Windows 7 PC. The truth is a little more complicated: this clean break isn't as nearly as obvious as Windows Phone 7's split from Windows Mobile was back in 2010. As much of an engineering challenge as that conversion may have been, the switch to the NT kernel is something Microsoft insists it needed to do. But under-the-hood changes are tough sells for consumers drawn in by visuals and feature lists. In the course of swiping from screen to screen through Windows Phone 8's attractive UI, there's never a hint of lag. But high-level performance aside, Windows Phone 8 represents a modest, mostly delicate tweak to the Metro design language (or "Modern UI Style," as it's being called now) that first debuted on Windows Phone 7. The most obvious UI tweak in 8 — the one that users will immediately notice the first time they turn on their phone — is that the home screen is now more functional and flexible. And speaking of Live Tiles, I think this is my single favorite change in Windows Phone 8: users can now choose from up to three sizes for each tile they pin to the home screen (some apps are limited to two). Microsoft has always suggested that meaningful personalization is a critical element of the Windows Phone proposition. Like the home and lock screens, Windows Phone's soft keyboard is another element that users inevitably interact with on an almost constant basis, and that makes its design critical — particularly considering that it still (frustratingly) can't be swapped out for a third party keyboard in version 8.
In Windows Phone 8, the keyboard incorporates something from its Research division that it calls "Word Flow," which operates much like the phrase prediction technology in SwiftKey and the keyboard found in Android 4.1 — it can type entire sentences for you, word by word, by looking at what you've typed so far. Windows Phone has always excelled at being a "people-centric" operating system, integrating photos, status updates, and other bits of information from various services into the People Hub. Contact grouping is relatively self-explanatory, but interestingly they get displayed as Live Tiles within this specific app and can individually be pinned to the Start screen.
Only the person who sets up a Room can invite new members, although anybody can set a custom background for the Room, which also appears as the image on its Live Tile.
It took much longer than anybody expected, but Skype should finally be available and fully functional on Windows Phone 8 very soon. Microsoft has made a few tweaks to email, including the option to have a black background on your inbox view, automatically adding Office document attachements to the Office hub, and voice-to-text transcription when composing emails. Microsoft is promising deep integration with Skype In general, using a Windows Phone 8 device as a hardcore communication tool is a mix of pleasant surprises and forehead-smacking frustrations.
Finally and most importantly, Microsoft needs to give a little more thought to its notification system. Office is kind of a big deal, and in the past year Microsoft has done its level-best to close the cloud gap with Google Docs — and it's been largely successful.
OneNote has been broken out of the Office Hub and it's a decision that I can get behind: this is the best software you're probably not using. What's really nice about all of this (and you can add in the Photos Hub) is that it's all seamlessly shared to SkyDrive. I'm not sure anyone saw this coming, but now that it's here, it makes good sense: parents have smartphones. Setting up Kid's Corner is straightforward enough — in its default state, my 8X came with a Kid's Corner Live Tile on the home screen, which you can tap to set up the service (it's turned off by default).
Once that's set up, you (or your child, more likely) can get to Kid's Corner by swiping right of the standard lock screen. It works well, but it left me wondering: why not makes this more generalized and just call it "guest mode"? Microsoft is jumping into the mobile payment space with a new Wallet app that acts much like Google Wallet insofar as it combines three different functions: payments within Microsoft's app and content Store, direct payments via NFC, and local deals. When I set up Wallet, it automatically pulled in the payment information I'd already set up with my Microsoft account, including carrier billing via AT&T, my PayPal account, and my saved Visa card.
I'm not much of a deal-hound, but I have to say that the "deals" section of Wallet just might convert me.
As far as NFC goes, Windows Phone 8 has a fairly straightfoward implementation for sharing web pages, contact information, and the like. I had high hopes for the inclusion of Nokia's mapping technology in Windows Phone 8 across all OEMs — Bing Maps had historically lagged its competitors in data quality in my experience, and it seemed that Nokia (by way of Navteq) had a huge opportunity to improve on that. On the plus side, downloadable worldwide maps for offline mode are a welcome improvement that help Windows Phone go toe-to-toe with mapping behemoth Google on Android — anyone who's traveled overseas without access to cheap data knows just how important this one can be. The last vestiges of Zune have been extricated from Windows Phone 8; you now use Xbox services to reach music and podcasts from the device. I tried Xbox Music Pass — the replacement for Zune Pass, Microsoft's unlimited music subscription service — and was quite happy with it. The coolest part of the Xbox experience here isn't actually exclusive to Windows Phone 8: SmartGlass is already available for Windows 8 devices (like Surface) and will be coming to other platforms soon. Microsoft has spent the past few years touting Internet Explorer and IE10 on Windows Phone 8 is definitely worthy of some bragging. Microsoft also baked in some nice additional pieces, including the ability to customize the button on the toolbar and find text on a page.
From a UI perspective, my second-biggest complaint is simply that Microsoft only allows for six open tabs at any given time.
My biggest complaint about IE10 is something that Microsoft is going to have a more difficult time solving: the mobile web simply isn't friendly to browsers that aren't based on the Webkit rendering engine. Luckily, you can set IE10 to identify itself as a desktop browser instead of a mobile browser, though that presents challenges of its own as some desktop pages are simply too much for even this browser to handle. Microsoft made the camera a central focus since the beginning for Windows Phone and with WP8 it's making some small tweaks that should theoretically make the experience much better for users. Strangely, Microsoft decided that having zoom buttons on the screen was a bad idea, and instead you zoom with a two-finger pinch. A bigger change to both the camera and the Photos Hub is that Microsoft has made them extensible in interesting ways. The Photos Hub now offers multi-select and photo editing tools: Rotate, Crop, and an auto-fix option that primarily tries to normalize white balance and exposure. With each new generation of Windows Phone, Microsoft not only closes the gap with iOS and Android in important ways, but it also differentiates in important ways — and that might be more true in version 8 than ever before. That's not to say you shouldn't give Windows Phone 8 a serious look going into the holiday shopping season.
When Microsoft launched its totally new Windows Phone 7 mobile operating system two years ago, it signaled Redmond's first real step into the smartphone market.
The 2-D, tile-based platform was visually stunning, and it showed Microsoft was intent on taking the smartphone operating system into new conceptual territory. Windows Phone devices got good reviews for being speedy and intuitive when they rolled out, but people didn't actually buy them. This is still Windows Phone, but more grown up, and now truly ready to challenge the big kids on the playground. With Windows Phone 8, Microsoft is trying to give its smartphone business another shot in the arm. Hardware support that was missing in previous versions is now here: support for multi-core processors, higher screen resolutions, microSD card expansion controls, and built-in NFC. The Live apps, or Live Tiles, still work beautifully in this OS, and now each of the three sizes can support information snippets of different depths.
I tested the other new features like Kids Corner, Xbox Music and Videos, Skype integration, the improved Camera app (for which you can collect third-party Lenses), Office, and OneNote. The multitasking capabilities in Windows Phone 8 have been updated, and for the most part, it's smoother. Nonetheless, Microsoft continues to assure us it's getting developers to create Windows Phone apps. Microsoft probably spent more time talking about the new Cortana feature than anything else. It replaces the search functionality of Windows Phone, but Cortana also acts as a digital assistant that lets you set alarms, make appointments, and perform many other features by talking to your phone.
You can customize the results, reminders, recommendations, and other things by visiting the Interests section of the Cortana settings and letting it know, for instance, if you're not interested in sports. Like Apple's Siri, Cortana is launching first as a beta feature which Microsoft hopes will improve over time as Windows Phone customers user it. Microsoft showed off an upcoming app, for instance, that can show the time, calendar appointment, and other information — much like the DashClock widget app for Android.
Internet Explorer 11 is now the default browser, with support for a Reading Mode which offers simplified versions of website for mobile and a private browsing mode which doesn't track your history. E o mesmo prazo que muitas outras fontes ja estavam dando de maneira extra oficial, inclusive o Facebook oficial do Windows Phone no Brasil.
Um novo recurso que ninguem sabia foi dito por Myerson tambem que e um tipo especial de PIN de travamento para aparelhos que estejam conectados a contas do Microsoft Exchange.
Por ultimo Myerson confirmou que em breve o Windows Phone 7 vai receber os esperadissimos Angry Birds Space e Angry Birds Star Wars. Agora e esperar o lancamento oficial do Windows Phone 7.8 no comeco de 2013 ou caso seja corajoso tentar atualizar o aparelho com uma ROM customizada.
Pessoal, nao sei se e recente (eu so notei agora) mas o hub de musica e videos no WP 7.5 agora exibe biografias, artistas relacionados e fotos de artistas da sua biblioteca com conta brasileira, coisa que nao fazia antes. And this holiday season, Microsoft will release Windows Phone 8, and next generation of the Windows handsets. Smart features, such as an anti-phishing filter, will also be included in IE 10 for Windows Phone 8 powered devices.
Nokia's map system also supports offline maps, turn-by-turn directions and the third party applications can also use the map software when you have no internet connection.
The company is letting the developers to create specific commands for your interaction with their apps. S4 chipset uses a 28nm process by consuming very little power so that your smartphone battery can last all day.
It had almost all the pieces of the puzzle you'd expect for delivering a truly unique smartphone platform. In fact, large parts of WP7 were built atop the exact same framework (and the same CE kernel) that drove that platform.
First is that improved level of hardware abstraction which makes moving between SoCs easier.
The major complaint back in the WP7 days was always that developers had to work with managed code in a managed environment with Silverlight. From the looks of it it seems like the next big thing but I would really like get some more information about it. I really wish I could benefit from syncing my Titan to my Windows 8, rather than thru Zune.
No, for real this time." That's what I thought when I started hearing about Windows Phone 8 a few months ago.
A quick glance at Windows Phone 8's home screen, its apps, and its overall aesthetic lead you to believe that it's only a mild evolution of Windows Phone 7.5 — and in many ways, that's true. Amazingly, the framework lying beneath Windows Phone 7.x traces its roots back to Windows CE, Microsoft's first attempt to port Windows to lightweight devices in the 1990s. So many of the questions raised by Windows Phone 8 are the same questions raised by Windows Phone 7.5 and 7 before it: is this finally the mobile platform that Microsoft (and Nokia) need to find widespread success? Then again, that was always one of Windows Phone 7's talking points: Microsoft's control over the hardware specs and the behavior of the software allowed it to run smooth as silk on older, single-core processors.
The fact that Metro continues to look fresh some two and a half years after its introduction is both a blessing and a curse: it's great for Microsoft that you can still look at a Windows Phone today and feel as though you're looking at something genuinely different (and new) compared to Android and iOS. Windows Phone 7 is noted for sacrificing precious real estate with a wide black bar on the right side of the home screen, but no more: version 8 spreads out, allowing the Live Tiles to occupy the entire width of the display.
If you think of Windows Phone's home screen as a grid four units wide and infinitely long, the available sizes are 1 x 1, 2 x 2, and 4 x 2; the latter two will be familiar to existing users, but the new 1 x 1 size is a great choice for app shortcuts that don't need a ton of space to show live information flowing from the app (I use one for my third-party Starbucks card app, for instance). Touchpoints like highlight color (which is deeply ingrained throughout the platform) and home screen configurability have always been important to the platform — things that let users show hints of individuality while still making sure you can always tell beyond a shadow of a doubt that you're definitely looking at a Windows Phone. You'd think that Microsoft would look to the wild success of keyboard like SwiftKey and Swype on Android and admit that the benefits to users of opening up the input method to developers outweigh the risks, but no dice. One interesting feature of Word Flow that I've not seen on other keyboards, though, is contextual correction: Microsoft says it'll actually analyze the sentence you write and make corrections based on context.
Windows Phone 8 doesn't significantly re-imagine any of that, but it does add several useful features in the corners of the OS. Each group acts like a subset of the People Hub overall, with a listing of contacts, their most recent status updates and photos, and finally the ability to send a group email or message.
They essentially act like a private group for sharing various bits of information like photos, calendaring, notes, and messages. If you invite somebody who doesn't have a Windows Phone device, they can still use the shared calendars and interact via Messenger on the desktop, but they'll need a Microsoft ID to set it all up. Unfortunately, Skype wasn't available for our testing ahead of launch, but Microsoft is promising deep integration with the VOIP app, allowing you to persistently stay signed in all the time.
These small tweaks don't change the email experience too much, though, and some of the same complaints we had with Windows Phone 7.5 still persist — including mis-threaded messages and poor Gmail integration.
Messages from various services — Winodws Messenger, Facebook, SMS, and the like — are still intelligently integrated into a single thread (which you can now more easily delete from the list view), but the Twitter integration on your contact card still doesn't show you the 140 character message without an extra tap.
Notifications are the lifeblood of any communication-centric smartphone user's workflow, and Microsoft very cleverly integrated this functionality right into the Start screen with Live Tiles.
On Windows Phone 8, the changes to the Office Hub also are an amalgam of small tweaks that add up to a nicer overall experience. I'm a Dropbox user myself, but if you're a Windows user you absolutely should be giving SkyDrive a shot. Some of their children may be too young to own smartphones of their own, but can still benefit from having access to a few games and songs for road trips or waits in the doctor's office. Inside, all the games, apps, and music that you enabled appear on the Kid's Corner home screen, which can be customized both by moving and resizing Live Tiles and by hitting the "Customize" tile, which lets your kid choose his or her own highlight color, name, and background picture for the Kid's Corner lock screen. I can't count the times that someone has asked to see my phone — either to check something on the internet, make a call, or just because they want to check it out — but considering that my phone usually has access to all of my most personal information, I'd rather be able to put it into a locked-down state of some sort before handing it over.
Unlike other solutions, Microsoft decided to tie its security system to the SIM card instead of the NFC element, which the company claims will make it friendlier to carrier options and other third parties in the future. There's an option to set up a PIN for making payments within apps (and at point of sale stations), and Microsoft has made the app open to allowing third party apps to tie into Wallet (though none were yet available in our testing). It's not automatic when you tap, unfortunately, instead requiring you to dig through menus to find "Tap+Send" before you touch phones.
In one instance, I entered a specific street address in the Chicago suburb of Morton Grove and was pointed to a spot about two miles away; it wasn't until I arrived in a dark alley behind an industrial park that I realized I was led astray. Downloaded map sections don't appear to automatically update, but you can manually check for updates using a button in the app's settings. Like before, you can purchase tracks directly from the device, but you still can't rent movies.
Tracks quickly downloaded over my HSPA connection as I selected them, though I was disappointed to find that I had no way to control whether to allow downloads over cellular or to restrict them to Wi-Fi; the phone decides that on a per-track basis, which meant that when I downloaded an album on 3G while in the airport there were two tracks left behind waiting for a Wi-Fi connection. Using the remote feature — which turns the entire phone into a touchpad for controlling your Xbox console's interface — immediately felt so natural that I might consider using it as my primary remote control for watching movies and controlling music. It shares much of the technology from IE10 on the desktop — and on top of the new Windows Phone core and more powerful hardware, it's fast and responsive. Finding text in a page, especially, is really great on IE10 — it jumps and zooms to each instance quickly and painlessly. That may be a function of the fact that each tab is its own process and so a crashed webpage should be less likely to bring down the entire browser, but it's still a pretty anemic number. Facebook and Google, in particular, treat IE10 as though it were a browser straight out of the 90s, serving up ancient-looking mobile pages that simply have no place on a modern smartphone. Between the rock of crappy mobile pages and the hard place of sometimes heavy desktop pages, I'll take the latter. That's a strange decision for a process that's most often one-handed — pinching to zoom when you're trying to compose a shot is awkward at best. There's a new button in the camera called "Lens," which opens up a custom list of camera apps you can use to shoot with.
Just as with the Lens option in the Camera, you can quickly jump to third-party photo editing tools from within the photo view. Nokia's troubles aside, Microsoft is showing as much commitment to making Windows Phone work as ever. However, since this is a non-weighted average, we reserve the right to tweak the overall score if we feel it doesn't reflect our overall assessment and price of the product. It's stacked with new features, as well as enhancements to all the things that made previous versions enjoyable to use.
It maintains the same colorful, tile-based interface that's now also shared with Windows 8, yet it still feels new.
Whether these features show up in the WP8 devices depends on Microsoft's hardware partners, but the company has tried to make sure nobody will end up choosing another platform purely based on specs.
For example, if you make the Calendar app large so it takes up a whole row on the screen, it can show specific information like the length and location of each calendar event. You can choose a few apps that will show quick status updates on the screen, and one that will show detailed notifications.
All eyes are on Windows Phone's mapping capability since Apple fumbled the maps in iOS 6. Apps can run in the background, and Windows Phone 8 will remember where you left off in a previously used app. But it seems while Microsoft may be a bit late to the game, the company is going all-in, offering APIs that let developers decide what type of actions will be available from notifications and letting users decide which apps can show notifications in the Action Center, which will ring or vibrate, and so on. In Windows Phone 8.1 developers can write third-party apps that change the look of the lock screen and access apps and services running on the phone without first unlocking your device. A Microsoft veio a publico atraves do Blog Oficial de Windows Phone da empresa na voz de Terry Myerson, Vice Presidente Corporativo de Windows Phone na Microsoft para falar do Windows Phone 7.8 assumiu um prazo.
Quando exatamente no inicio de 2013 Myerson nao especificou mas de acordo com ele as operadoras e OEMs ja estao testando a atualizacao para poder liberar a publico.
O intuito desse novo PIN e evitar que aparelhos conectados ao servidor de e-mail corporativo da Microsoft tenha seu conteudo apagado por acidente caso um PIN incorreto seja digitado varias vezes. By long-pressing a Live Tile, you can choose three different sizes – quarter, half and full width. The Wallet Hub brings 'Deals' with Local Scout integration to let you search for beast deals nearby through web searches, third party apps and they can be also shared with your contacts.
Developers are simply required to write same code for Windows 8 and Windows Phone 8 apps and just change the UI, resolution support and other things.
The new Krait CPUs paired with the new Adreno 225 GPU to bring console quality gaming and the latest DirectX 3D games to Windows Phone. Instead, the company is gearing up to roll out the Windows Phone 7.8 OS update for Mango handsets to make them look like the brand new ones for at least.
It had the historical perspective, from the initial days of PocketPC, to Windows Mobile platforms, the software giant hasn't exactly been uninvolved with the smartphone space.
It might seem odd to start out the discussion about WP8 by talking about this, but really this is the single largest change in this revision. The result was a software stack without the kind of abstraction necessary to make moving between silicon an easy move, and as a result WP7 hardware always seemed to lag behind what was relevant at the time in other camps. When I heard about this, I joked that at present that really only translates into less work for Qualcomm (WP8 is still a Qualcomm-only camp), but at the same time in theory work done by other silicon vendors to make their SoCs run Windows RT well translates to work done toward the same goal for WP8. The other angle is that obviously Microsoft knows how to write a good scheduler, whereas we've seen some other platforms only recently start to get threading ironed out for multicore SoCs.
Try as Microsoft did to hide the difference between the first party native apps and third party ones, there was always a detectable and uncanny difference in feel and responsiveness for me between apps that were clearly Silverlight or clearly XNA or first party. Support for SD cards is also a big new feature in WP8, though this is an optional thing for OEMs, and interestingly enough neither of the flagship WP8 launch devices (Nokia Lumia 920 or the HTC 8X) include one.
As always, however, it's possible to nail all of this but still not execute well elsewhere, and this is where we turn to the rest of the WP8 story. Just like Windows Phone 7, it represents yet another clean break for Microsoft's mobile ambitions — but unlike 7, now it's got the hardware to match.
Much of Redmond's grunt work instead went into overhauling what's under the hood: these latest-generation phones now use what Microsoft calls the "NT kernel," the same kernel that underpins Windows 8 and several generations of Windows for the desktop that came before it. It was never designed to accommodate today's turbocharged smartphones — a market segment where features like multi-core processors are now the norm, not the exception. It's bad, though, that the feeling of freshness largely stems from Windows Phone's inability to capture a wide retail audience thus far. You can still get to your full list of apps the same way as before by swiping left (if you prefer to tap, the right arrow icon is still there — it's been moved to the bottom of the Live Tile stack). Injecting 1 x 1 tiles throughout your home screen layout really gives it some flair and individuality; I think it's exactly what Microsoft needed to complete the look.
To that end, the lock screen also gets some welcome improvements without losing its "Windows Phone-ness" — it still has the big time and date text across the bottom, for instance. Fortunately, Windows Phone has always had a fantastic keyboard, and this version is no exception; I felt as though it was lagging me on a couple occasions, but that may have been my imagination because I never had major input problems or uncorrected errors.
The example they give is that if you type "come over fir dinner" it'll correct "fir" to "for," but I'm not convinced — I then tried typing "that's a nice fir tree" and it still made the same correction.
It's not entirely unlike the groups in BlackBerry Messenger or Google+ Circles, but it is obviously more tightly integrated into Microsoft's services. In general Rooms seem clever, but for them to fully work as intended, everybody using them needs to have a Windows Phone device — and Microsoft should know that's not likely to be the case for the vast majority of users. In fact, other VOIP apps are able to take advantage of the same kind of integration by using Microsoft's "Rich Communication Suite" APIs, which lets apps like Tango and Qik act like regular voice calls in the dialer and on the lock screen.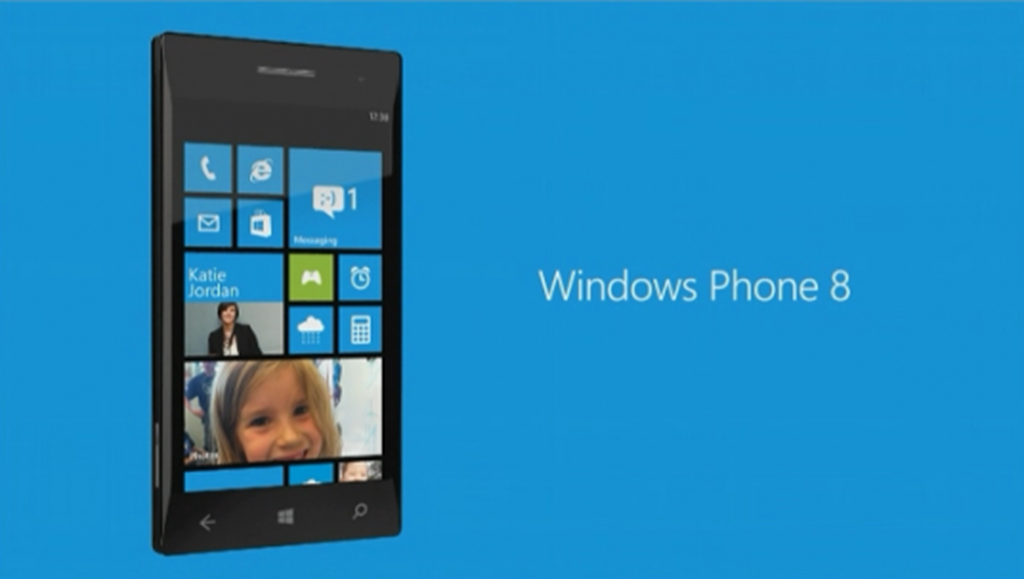 Voice transcription is unfortunately not very good either, which is really disappointing because speech recognition is one of the few areas where Microsoft once had a lead over iOS and Android. You can send your location via MMS but the landscape keyboard mysteriously doesn't take up the full width of the screen. However, as the proliferation of apps that serve notifications has increased, this solution hasn't scaled. Word now has a "full screen" mode for reading, Power Point adds in a few more viewing options, and Excel supports charts and has an improved UI for navigation. That's where Kid's Corner comes into play, a locked-down alternative home screen that only allows access to functions of the phone that you choose. Either way, you'll be taken to a screen where you choose which games, apps, and locally-stored music files that your child will have access to. There's no full app list, though — they're locked out of everything else, which is precisely the point.
You can scroll through the deals and save the ones you like to your Wallet's main screen or pin them to the start screen. For sending simple, short pieces of information it works well across platforms — I could send and receive URLs and contacts with an Android phone easily.
Though you can get basic walking and driving directions by hitting the "directions" button in the Maps toolbar, choosing the directions menu item on a point of interest gives you a "you need an app for that" pop-up that's not unlike the one iOS 6 now gives users when they try to get transit information.
In another case, I searched for "starbucks" in lower Manhattan — the app zoomed out to show me all of Manhattan Island and eight or so Starbucks locations, none of which were anywhere near me. It's a strange omission, particularly now that Windows Phone has gorgeous 720p displays at its disposal.
That said, the selection of music on Xbox Music Pass seems excellent — there's a lot of eclectic content here that I'm not able to find on competitors like MOG, Rdio, or Spotify — but it's hard to recommend unless you're living in an all-Microsoft world and you don't require web access. It was just a bit slow; gestures took about a half second on average to register on the console — long enough to be noticeable — and connecting to the Xbox took up to 20 seconds. There are also back-end benefits like "SmartScreen Filter" for alerting you about malicious websites and the (slightly contentious) Do Not Track option. It's a very thorny issue, with both Microsoft and Mozilla doing their best to get developers to target mobile web browsers more generally instead of just iOS and Android.
I'm happy to see that you can now directly toggle the flash without digging through settings (and also happy to see that settings includes plenty of custom camera settings).
Perhaps, like me, Microsoft thinks that digitally zooming on a smartphone is kind of silly — but even so it's a change for the worse for the average user.
You can't set one of them as the default for the camera button, but having them here is convenient.
The attractive animations and screen transitions that can turn into annoyances and time-wasters after you've seen them 50 times. Between Office and Xbox alone, Redmond is presenting one of the most compelling ecosystem stories in the business right now, and the 8X and Lumia 920 are both lining up to be formidable flagship phones over the next several months.
While this might seem like a small tweak, it makes a big difference for a customized experience.
This is similar to Notification Center in iOS, though you can only choose five apps for this Lock Screen experience.
I've grown to really prefer Windows Phone to Android, and can imagine people switching from there. And alas, WP8's built-in Maps app is suspiciously missing public transportation directions on non-Nokia devices. The updated SkyDrive makes it easy to access and save files, and every Windows Phone 8 user gets 7GB of free storage. For example, if you're in the middle of tapping out a text, you can leave, go do something else, and then tap the back button to return where you left off with the text intact. Windows Phone does core basics like Kindle, Facebook, Twitter, Zite and (just announced) Pandora. Since I don't know anybody who uses a Windows Phone, this feature was totally useless. Alem do prazo Myerson confirmou alguns dos recursos que ja sabiamos que estariam disponiveis como o papel de parede atualizado diariamente via Bing e o total de 20 novos temas no Windows Phone 7.8. Qualcomm S4 chipset also brings 1080p video capture capability, overall speed and image quality enhancements for WP8 devices. WP 7.8 build includes the new Windows Phone 8 Start screen and more features from the latest iteration. It is and remains first and foremost a software company, while other players come either the web or primarily hardware-focused perspectives.
At that point Microsoft essentially started anew and since then has largely remained something of a number three in the smartphone OS space while iOS and Android have continued charging ahead. I won't speculate too much about the exclusivity implications, but that portability for the platform is there.
The other story is easier driver migration for both the OEMs and other hardware or silicon partners, obviously bringing WDDM to WP8 makes sense given silicon vendors already working on this for Windows RT and Windows 8. That's a really subtle WP7 complaint I wager most users never noticed, but the goal is to eliminate as much as possible of that in WP8. To be fair, I've always thought that Windows Phone looked particularly good (as mobile platforms go) at lower pixel densities, but 720p is a welcome inclusion nonetheless.
It's not a stretch to say that Windows Phone 8 has the best home screen — the perfect combination of flexibility, design, and simplicity — of any major platform right now. Now, though, you can let third-party apps and services plug into it to cycle the background image, which is cooler than it sounds; take Bing, for instance, which is known for its killer imagery. What it doesn't seem to do, unfortunately, is integrate with contact groups on other services.
In our testing most of the functions worked seamlessly — especially group chat, which was nearly instantaneous. What the feature really needs is compatible apps on Android and iOS, and with any luck Microsoft will recognize that. Unless you've placed a Live Tile on your Start Screen for the apps you care about, you can't go to a central place where you can see all of your missed notifications.
As mentioned earlier, Office also automatically pulls in documents that have been emailed to you without your intervention. There's next to zero management required to keep track of your files with Windows Phone 8 and the apps that connect to SkyDrive and, even better, what management you do need to do actually makes sense. Unfortunately, sending pictures wasn't as straight-forward, which isn't surprising given the lack of standards for transfers that require both NFC and Bluetooth or Wi-Fi. The list of available apps to handle direction-giving will presumably be populated with options like Nokia Drive soon, but in our early testing, none were in the Store. Unfortunately, leaving the SmartGlass app (even briefly) requires that you reconnect the next time you go into it.
There were a couple times where it was a little overly agressive in zooming, but overall it's really much better than I expected.
Add in that many sites that would normally serve HTML5 video instead of Flash (which isn't supported here), and it's even more frustrating. When you take a photo with a Lens-enabled app, it goes into your Photos hub just as any other photo, marked with a special tag letting you know which app it was shot with.
Whereas before you could choose between SkyDrive and Facebook for your automatic uploads, now Windows Phone 8 will let you choose any third party app that supports the feature — unfortunately, in our testing no apps (including Facebook) were yet updated to support auto upload.
For the moment, though, buy into Windows Phone because you want to try something different, not because you want the flat-out best and most complete mobile experience you can possibly have. I love being able to now change the size and placement of each app's tile on my Start Screen to find a configuration that works best for me.
It was stunningly fast when I had full bars on HSPA+, and I can't imagine anybody will have complaints on a 4G LTE network. A better solution would be a quick gesture for switching through tabs so I can keep the refresh button on the address bar. I didn't experience any crashes or stuttering during the several days I used a new HTC 8X loaded with WP8 as my sole phone.
The platform's also missing the latest app fads that all your friends are addicted to. Microsoft states that NFC wallet is better than Google's because the security is handled by the SIM card instead of the phone itself. Lastly, it had the relationship with OEMs like HTC already, willing to commit to radically different platforms. Battery life improvements, newer air interfaces (though we saw LTE support get added at the tail end of WP7's life cycle for the Lumia 900), better camera performance, better video performance, and of course better overall performance all starts with that combination of SoC and kernel.
Nothing looks scaled poorly, though there are a few third-party apps I tried that were bookended by wide black bars, clearly hardcoded with WVGA in mind.
Apps can also make status icons available to the lock screen, and you can choose up to five icon types to show at a time: Facebook messages, Xbox notifications, unread email, text messages, missed calls, and the like. OneNote integration was hit and miss, but we're assuming that will work itself out by launch. OneNote nails the latter two and though I'd prefer straight .txt files, getting data out of it isn't a pain — and if you're already deep into the Microsoft ecosystem, that shouldn't be a problem for you. That's in comparison to iCloud, whose structures for app data can often seem byzantine in their efforts to bury the file system. I don't understand why you can get a list of directions from the toolbar, but not from a POI.
The app also insisted that my phone was on a different network than my Xbox (I wasn't), which prevented me from using the browser and keyboard functions.
Regardless of the politics behind it, the actual experience of using IE10 is a jarring melange of beautiful web pages and mobile sites that treat it like a second-class citizen of the web. It's as though it was custom-designed for Instagram, which of course isn't available on Windows Phone. The fact that the hardware search button isn't contextual (and often appears alongside an on-screen search button that is contextual). But on non-Nokia phones like the HTC 8X, it looks like public transit directions didn't make the cut, which is incredibly unfortunate.
By saving to SkyDrive, you can start a Word Doc on your phone and pick up where you left off on a computer, or vice versa. Take Letterpress, for example, the breakout word game released last week that currently has iPhone users staying up until 3 a.m.
Wallet supports in-app purchases and it also stores your credit cards with PIN codes to ask you which one you want to use for each payment.
Windows 8 and Windows Phone 8 have a same shared native API set on both platforms, based on a shared C++ component. The rest of the spec is largely the same — dedicated buttons for navigation, a camera button if you include a camera, WiFi, bluetooth, and so forth. Admittedly, it's pretty cool that you can still use the remote control when you're halfway around the world, though it isn't very practical except to play tricks on people at home as they're trying to use the console.
The only things I missed were iMessage, since so many of my friends and family use iPhones, and my favorite day-to-day apps like Instagram, Path, and public-transportation apps. I would've loved to see 5 GHz WLAN become a mandatory thing for the spec, but it seems as though most of the higher end WP8 devices will include it anyway as a result of widespread component availability. And speaking of apps, just today, I pined for Uber, United, and a real first-party Starbucks app. There's still a big app gap between Windows Phone and its competitors — don't let anyone tell you otherwise.
It has turn-by-turn directions, downloadable offline maps, traffic updates, and aerial views.