05.09.2015
admin
I realize you need the height, but I would do nothing less than a 2 X 8 on both the front and back side of the post.
Make a box on top of the posts with 2 x 8 both inside and out and a 2 x flat on top and go with plain rafters and with a 2 x 6 go every 16" with sheating boards on top to fasten the tin to. Best thing to do is go to your full service lumber yard where they sell these kits all the time. I would also try to find some with a good crown, which would help for any sagging down the road.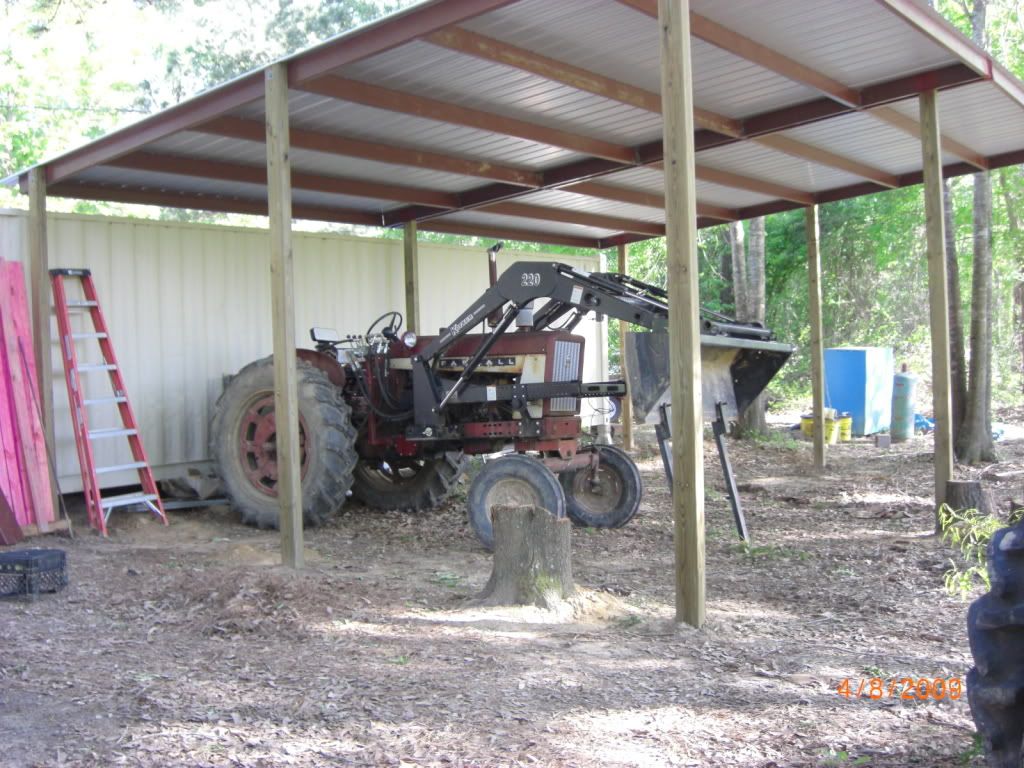 And it only looks to be about 8' wide and going from 8' to 12' will more than double the strength needed.
I built just about the same size lean to as you are proposing on one side of my barn last year, and plan to do the other side this year. One day I may move this building and I will only loose about 1' of width once I cut loose from the channel.
And where you are at acording to the news this past year you had a lot more snow than we had here in Ohio.
Rubric: Outdoor Shed Kits