The Golden Earring speelde op vrijdag 13 december 2013 in de Heineken Music Hall met support van de Soul Sister Dance Revolution.
Ik ken verschillende hardcore fans die alle concerten bezoeken van grote music-acts als Bruce Springsteen of The Rolling Stones. Vanaf het openingsnummers staat de -aloude- Bertus Borgers de band te voorzien van swingende saxofoon geluiden. Ook The Golden Earring beschikt over zo'n groep trouwe volgelingen, maar die hoeven niet zo ver te reizen om hun band -die van het zelfde kaliber is- aan het werk te zien.
De euforie van de trouwe fans wordt op het messageboard van de Earring niet onder stoelen of banken gestoken.
Om maar niet te spreken van de muzikale fundering van de Earring, Cesar Zuiderwijk en Rinus Gerritsen, waar nog geen enkele slijtageplek te vinden is. En eenmaal per jaar vullen die fans -samen met vele anderen- de Heineken Music Hall in Amsterdam.
En dat is dus best een behoorlijke score voor een band met zoveel classic rock hits in hun portfolio.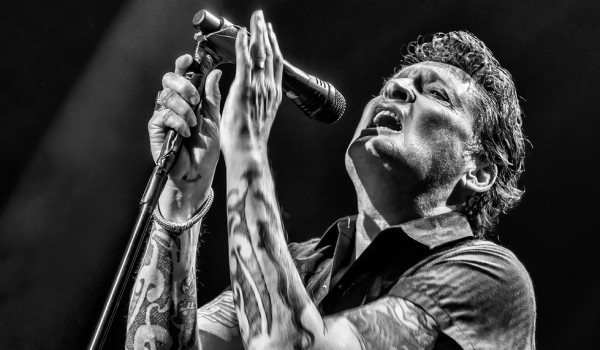 De Earring is al jaren de rock-band zonder spatsies, nuchter en gewoontjes, maar stevig en gedreven tegelijkertijd.
Voor volgend jaar staan de heren al weer geboekt voor de nodige concerten te beginnen met de Vrienden van Amstel.
07.01.2015 admin