Raymond "Ray" Rich, a leading figure in the International Hearing Society for half a century, died on March 11 in Cleveland at the age of 90. Ray Rich, in front, is shown in 2011 with other board members of the Hearing Aid Foundation. Rich, who never really retired from the dispensing profession, originally planned to become a dentist in his father's practice. However, instead of going on to practice dentistry together, Ray Rich and his father saw a promising opportunity in a new profession. As their business flourished, Ray Rich became active in the Ohio Hearing Aid Society and then in the national organization, which he joined in 1961. In an interview in the fall 2011 issue of  The Hearing Professional (pages 32-35) to mark his 50th year as a member, Ray Rich said that his reason for becoming involved in the organization was to raise professional and educational standards in hearing aid dispensing. As education chairman, and then as president of IHS, Rich made elevating the profession his top priority.
As IHS president, Ray Rich also launched a project to donate thousands of dollars worth of hearing aids, testing equipment, and related items to Sri Lanka. In the 2011 interview with the IHS publication, he said, "I would like to be remembered most for the one-on-one care I provided to my clients. From 1966 to 1969, he served as president of the organization, then called the National Hearing Aid Society (NHAS), and he was also for many years president of the Hearing Aid Foundation, the charitable arm of IHS. From left are Ed Lybarger, Patricia Connelly, Kathleen Mennillo, Herb Gorlin, and Chris Gustafson. They took over a RadioEar franchise in the Cleveland area, where their skills in taking dental impressions proved valuable with taking earmolds for hearing aids.
As he told The Hearing Professional, "I felt it was critical for the profession to raise the bar on educational standards while improving the image of our members." Practicing what he preached, Rich earned board certification in hearing instrument sciences (BC-HIS) soon after it became available.
The society also published textbooks for dispensers and prospective dispensers and worked with the Hearing Aid Industry Conference, forerunner of the Hearing Industries Association, to develop a series of educational workshops that were offered around the country.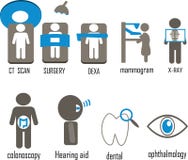 After his term as president, he continued his humanitarian efforts through the Hearing Aid Foundation.
With his trim figure and unfailingly dapper attire, he looked 20 years younger than his age. Then, because of the political situation in Eastern Europe in the post-World War II era, he decided to emigrate and join the rest of his family, who were already in Cleveland. And his sharp intellect, passion for his work, and lively personality made him popular with members of all ages.
12.03.2015 admin