The rest of these items are just simple, basic supplies that I like to keep on hand just in case I feel inspired.
Beading Line, Leather Lace, and Elastic for stringing whatever kind of beads I have on hand or have decided to create. Headpins: These are good for hanging medallions and beads for earrings and necklaces -- sort of like the colorblocked wooden block necklace that I made a few months back.
Earring Posts and Wires for both dangly earrings (which I admittedly don't wear) or studs for a simple project like these colorblock earrings.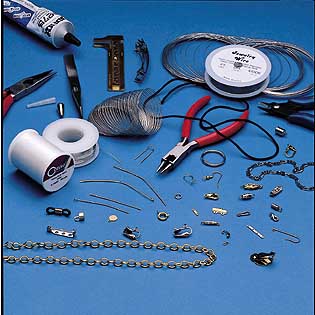 Visit my sponsor page for information on sponsorship opportunities and how I use affiliate links. You must have JavaScript enabled in your browser to utilize the functionality of this website. June 2016 Rediscover Your Creativity & Make JewelryLast chance in 2016 to take Rediscover Your Creativity & Make Jewelry. I just ask that you link back directly to the tutorial on my li'l blog here rather than re-posting the instructions.
30.01.2014 admin