Liana exhibited her enamel jewellery at the Hellenic Centre in London from Friday 12 – Monday 15 November 2010.
The exhibition showed current work as well as the progression of her work from the enamelled pieces produced when she was studying at Middlesex University, plus pieces resulting from a short project she undertook with Bettina Dittlmann. Liana's jewellery is not sited within traditional techniques of enamelling, her work is not for the faint hearted: it challenges and pushes at any perceived boundaries of what enamelled jewellery might be.
Liana enjoys the ritual of enamelling – the preparation of the enamel and the assembly of all constituent parts that will comprise the finished piece.
Her designs evolve through a dialogue between her source inspiration and the creative potential of her chosen materials: she responds intuitively to the way in which the materials react as the piece develops. Liana 'draws' with gold and silver chain and copper mesh, referencing Greek embroidery and artefacts. After each firing a creative decision has to be made and not until she is completely satisfied with every aspect of the piece will she truly say that it is finished.
Her jewellery can rightly be described as art jewellery and indeed she categorises herself as an artist rather than a jeweller. See below for an introduction to Liana's work written by Caroline Broadhead for the exhibition plus Liana's own personal statement. Layer upon layer of enamel slowly obscure the foundation of silver chains, forming a vitreous crust that is raw, crackly and uneven. The natural quality of the surface gives a feel of a much earlier age, yet buried under the enamel are anonymous, potentially unattractive, silver chains of this age of mass production.
The point of delight is, not only that unique, colourful and exciting pieces of jewellery are created, but that the rules of enamelling have been broken and rewritten so successfully. Stretching the boundaries of what can be achieved with enamel as a medium, I have developed my own unique method of sifting and fusing it on a movable base.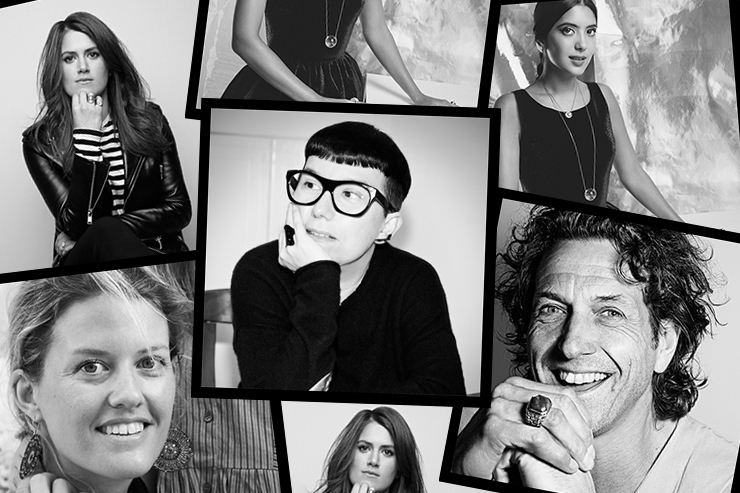 My English learning tip is… make friends with students from other countries, who are at a similar level to you. My English learning tip is… Speak as much and as often as possible without focussing too much on making mistakes! My English learning tip is… read, read, read, read - and then write about all that you have read! However, Liana was at the exhibition when I visited on the following Sunday, which meant I was able to discuss her work with her and to gain an insight into her process of working. These two projects became key in providing initial experience of enamel as a medium and inspiration for developing her own visual design vocabulary.
Though the work challenges perceptions of jewellery it is timely and sits within the current international art jewellery movement. This process means that each piece is a journey of discovery, one piece often leading to another.
She applies and coats chain and mesh in innumerable layers of enamel which provide form, structure and substance to the fragile nature of the metal, sometimes carving back through the enamel to expose and excavate the buried (hidden treasure) chain. Her palette of colours includes blue, black and a vibrant red – she doesn't know the name or make of the red enamel and now uses it carefully as once it runs out….. This is reflected in some of the galleries who represent her: Alternatives Gallery, Rome and Charon Kransen Arts, New York. The surfaces are reminiscent of rough ceramic glazes or thick oil paint, and are far from those required by traditional enamelling, which insists on thin and even layers protected by thin walls of metal. It has been a pleasure to watch Liana's jewellery grow in strength and stature over the last few years.
My work comprises mainly brooches and necklaces made out of silver and gold chain alone, or chain attached onto a copper mesh base which is then enamelled.
The work not only involves enamel which is 'chain bound', but also reflects a personal visual language. The work is contemporary in outcome however inspiration for her work is rooted in the past and often comes from ancient Greek artefacts, resulting in a harmonious if disconcerting marriage of ancient with contemporary.
The pieces appear artful and random though this belies the many creative decisions taken during the making process.
Liana's work shows a healthy disregard for these traditions – her way is inside out, upside down, wrong way round – enamels that are fused to a seemingly unstable base, which surround the fine and delicate metal links, encapsulating them and rendering them inflexible. In September 2003 she began a four year degree course at Middlesex University, with Caroline Broadhead as Head of Department, from which she graduated with First Class Honours in June 2007. Even though I have endless sources of inspiration, Ancient Greek and Cypriot Jewellery has had a tremendous influence on my work.The appeal to me is that each piece is unique. As the future is inexorably linked to the past and the traditional is tied to the contemporary, so is the strong undivided link between what represents me as an artist and my Greek-Cypriot heritage.
Her process is an organic one and different for each piece – because of the way she works it would be virtually impossible to create two pieces exactly the same.
Liana has taken part in over 30 contemporary jewellery exhibitions in the UK, Europe and the United States.
30.10.2013 admin