For buildings 16' and under, driver will level the building up to 8 inches with customer's blocks at no charge. If it takes our driver longer than 45 minutes to set the building, there will be a charge of $50 per hour.
Deliveries are generally scheduled to be within 5 business days from date of order but may be effected by weather or other circumstances.
You will be redirected to our affiliate company, RTO National, to complete your purchase on their secure site. For the gardener in the family, our Green Houses are available in mist green fiberglass or clear poly-carbonate panel made specifically for green house use. All units are standard without a floor that enables you to use bark, gravel, or whatever you think best absorbs the water that is used when you water your plants.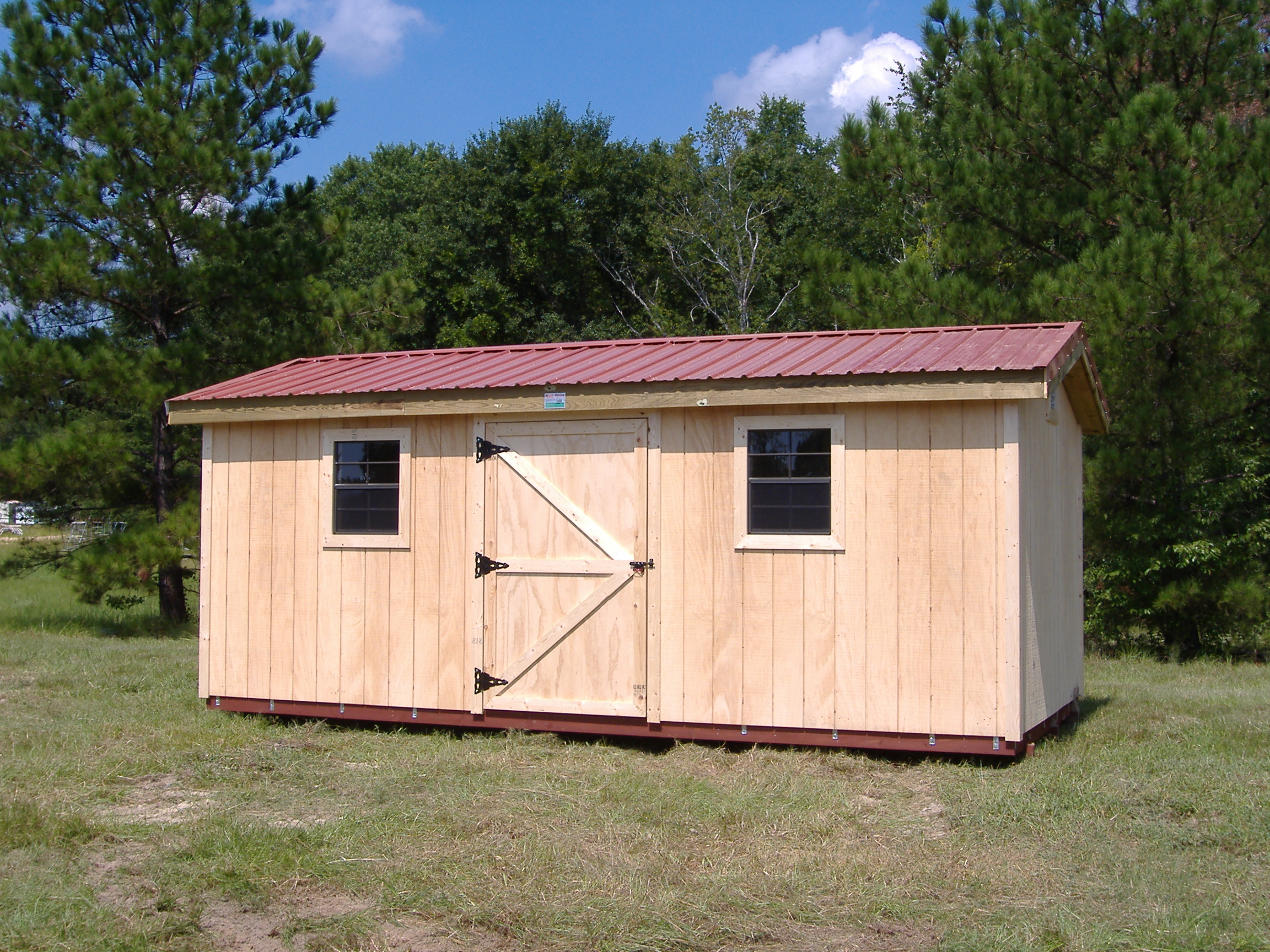 Mainly used for carports or small workshops, this unit is versatile and economically priced for it's size.
Comments »