All our Metal Sheds are manufactured in our workshop using PVC coated metal cladding, fixed onto tanalised wooden frames. Metal Sheds can be erected onto the customers base or we can supply a tanalised wooden base. Metal Sheds can be made in a wide range of colours and a large variety of shapes and sizes. All Abbeylawn steel garden sheds and garages are made from a galvanized steel frame and sheeted with pvc coated cladding.
Our designs include three standard widths 6a€™ 6a€™a€™ (1950mm ) 9a€™ 6a€™a€™ (2850mm) and 12a€™ 6a€™a€™and eleven standard lengths ranging from 9a€™ 6a€™a€™(2850mm) long increasing incrementally in lengths of 3a€™ 3a€™a€™ (975 mm) up to 29a€™ (8700 mm).
All Abbeylawn sheds have 6a€™ 6a€™a€™ (1950mm) high sidewalls, with an a€?a€™Aa€™a€™ roof going up to 7a€™ 6a€™a€™ (2250mm) on 6a€™ 6a€™a€™(1950mm) wide sheds and 8a€™(2450mm) on all others. All Abbeylawn sheds come with a standard door, which is 3a€™ 4a€™a€™ (1025mm) wide and 6a€™ 5a€™a€™ (1925mm) high. All Abbeylawn sheds come with at least one clear sheet of fibreglass in the roof to allow natural light into the shed. We also offer the option of a tile effect roof, gutters and 3a€™ x 4a€™ (950mm x 1150mm) windows.
This pvc is a thick plastic coating on the steel, which protects the steel from the weather and gives the shed an attractive look.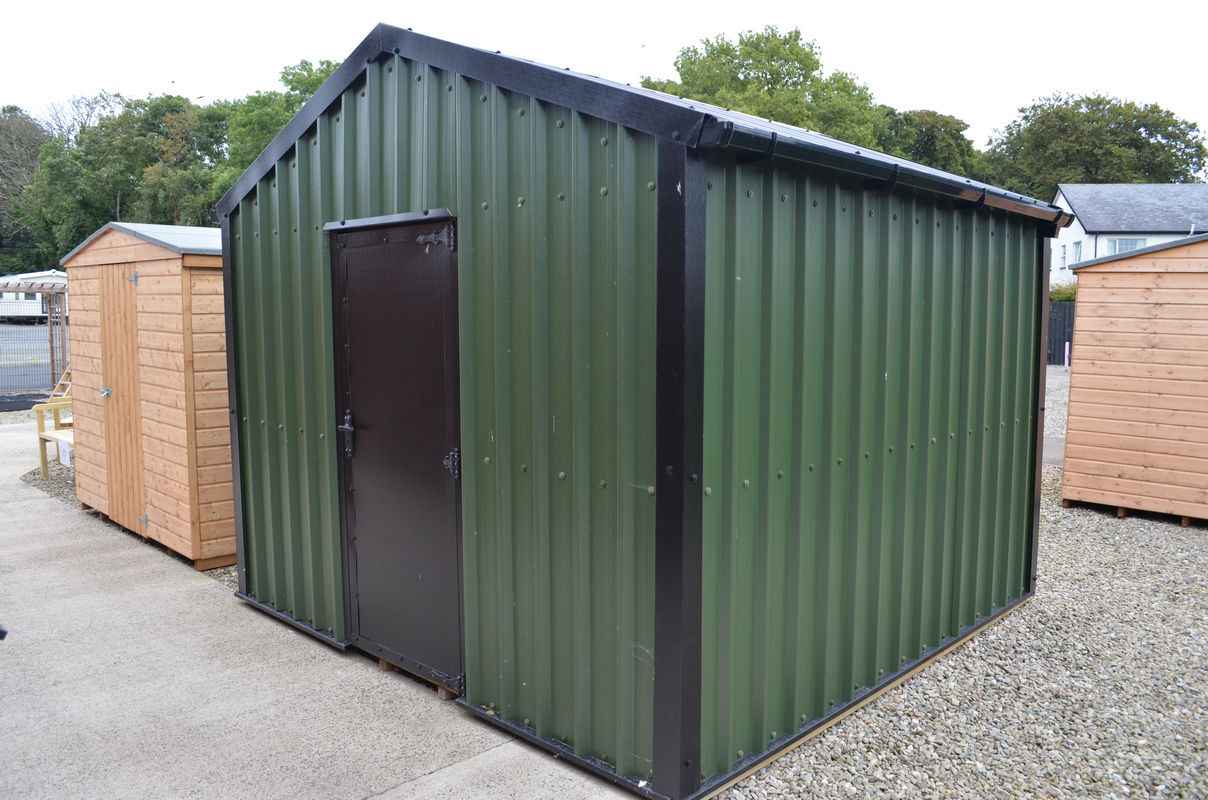 Double doors are also available giving a total of 6a€™ 10a€™a€™ (2100mm) when both doors are open. Every shed is made to order, so it is possible for you to change any detail of your shed no matter how big or small.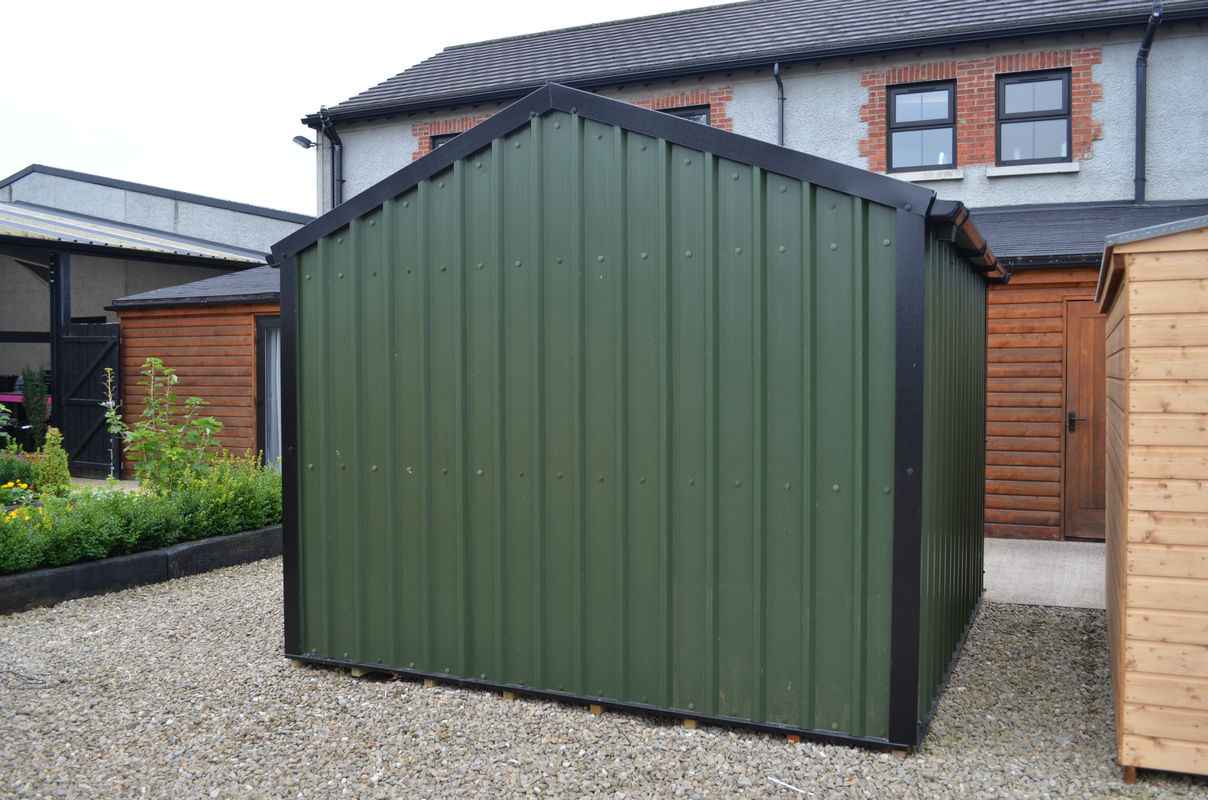 Comments »