Very nice job PaulI see you did not do what a lot do, is make the sides convexed as I find them harder to use.Mine are concaved a little but each to they own I guess. I was given a Lignum Vitae bowling bowl a few years back, which I used to turn up a masthead sheave for the gaffer I owned at the time. After my neighbour was so kind to give me all the AWO I decided I would make a box for them in Oak.
Hi I have turned to this Forum in the hope that some knowledgeable sole can possibly give me a solution to what has become a serious problem.Some five weeks ago we took delivery of new bedroom solid wood furniture (imported Indonesian hard wood),the furniture was superb and literally took our breath away(Can be found on site under Loxley or Normandie furniture). In a follow up to my post regarding lacquered furniture this quote was found on the net?:The smell coming from new furniture may be caused by the lacquer, or by a cocktail of nasty chemicals. I think you would be well advised to get a refund, once you have a reaction like this it normally makes you very much more sensitive and it could continue being detrimental to your health for years.
Here is the ULTIMATE set up for honing a oval boltered mortice chisel (I posted this on a forum about a year ago for a lark and bugger me if someone doesn't offer it to FWW mag recently as a tip, and it is published!
I've asked here before about table saw technique and I think that I've taken my TS2500 to its usable limits.
I dont think you need to go as far as the shop notes as im sure a guide rail of any kind will do even a home made one . I use one of the other guide rail systems, and on the user forum there are several in the trade who say they use the rail exclusively for cutting plywood in the sort of quantities you are talking about. I've got a Scheppach TS2500, it's a good machine but limited when cutting sheets, especially as I have a shorter guiderail than you and I've been thinking of changing it.
Wouldn't it be better to look at the work you do (and want to do) and think about whether you need one. Personally I feel that if you're doing volume then a proper panel saw can't be beat - and as you're already effectively running one you shouldn't need much more space. Why do you think that a panel saw is better than a wall saw?For a start they (panel saws) can do mitre cuts - to my knowledge there are only two or three wall saws out there which can do that.
The rail systems are on about are all very well, but the question is what speed do you want to work at and how well will they last? The rip fence is particularly poor and I couldn't see a way of easily replacing it at it sits on what looks like an ally tube. It's only the 'Basic' model (IIRC) which has the aluminium section runner; on the higher spec models it is a solid steel bar with a decent casting holding the fence.
The only slight problem I have with it is that you really need to take the fence, and its casting, right off the machine when cross cutting wider, longer sections. Nick Webb, Fine Furniture, CambridgeThose who would give up Essential Liberty to purchase a little Temporary Safety, deserve neither Liberty nor Safety. I agree - make the face frame so that it only overhangs the inside of the carcass by 0.5-1mm.
Now that you are using 'the best' material (IMHO) for the carcass - birch ply I would use Rustins Danish Oil for the interior finish.
I have bought a dovetail jig (UKJ one) and have made up a mock draw to test runners etc and make sure I don't mess up a load of quality wood and expensive runners. On my Griggio planer you can run the machine in 2 settings one switch is a like a 3 blade propeller which i presume is star and the other a triangle which i presume is delta. I always under stood star delta to be a donkey start up in single phase and then kicking into 3 phase once the blades are spinning. One of the surfacers in college you start up on star then switch through to delta when its up to speed.
Thats how i understood it but usually done in the starter box or old school by flicking a lever.
JHWBigley wrote:One of the surfacers in college you start up on star then switch through to delta when its up to speed. Actually that was a desiccation (tacking the ) and the info is for supplies not motors.
Im pretty sure the rotary switch is working properley if you start the machine in star it takes 7-8 seconds to get up to speed wheras if you start directly in delta its a couple of seconds to get up to speed so theres a definite difference in the 2 settings.
Just got this job completed today.I had to make it all up on site so it took most of the day to complete.
Sorry to have to mention this to you Mailee, if I were you I would go back asap and get the staircase to comply with the current regs.
Yes the gaps are 100mm and less but I didn't realise that you couldn't have any 'horizontal' parts in a staircase. I'm not an expert on the regulations, but presumably the stairs were built this way because the client asked for this design? Was it you or Jeff in France that said over there you need to have formal training to start up a business ? Running a stopped chamfer on the corners of the legs would make them look slimmer if you want them to . Ah, great minds think alike Jason, I was just thinking that this afternoon when I was in the shop.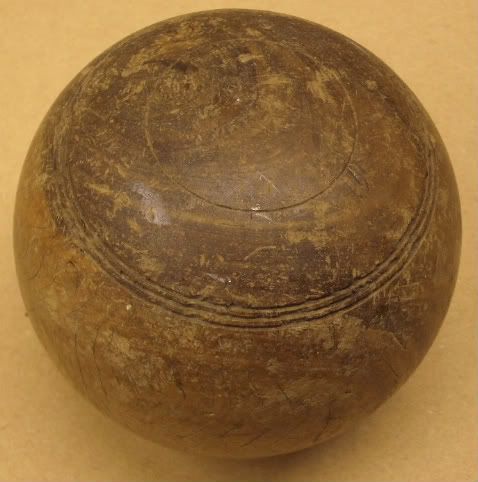 I found it really difficult to turn in the normal way with a gouge, bevel rubbing, and I kept getting dig-ins, so I had to resort to scraping it - it's so hard that it actually scrapes quite well.That mallet looks so good you won't want to use it for hitting things. As chemicals evaporate from the furniture, they give off a strong, unpleasant odor, known as outgassing.
I cant help with your specific query but if I paint white gloss paint for too long in an enclosedish space, by the time I've finished it looks pink and I've got a splitting headache. I don't know, but I would imagine that this furniture would have been made in the far east and so the time from being finished to delivery to you would be a couple of months as the transit time for a container from the far east is around a month. I am wondering if they treated the timber for infestation and this chemical is possibly the one you are having a problem with, perhaps it is reacting with the lacquer? It will be interesting to see if my tongue in cheek comment on t'other side will result in a suggestion in a WW mag in a couple of months time!
My thinking is you make a timber frame spot on and then attach a board to that with say 2 x 1 spacers so your not cutting into the board all the time .
The guide rail is balanced with sash wieghts and held in place each end in a guide , a bit like a sash window .
Secondly they (panel saws) will handle solid stock, such as waney edge boards, which can be a problem on wall saws. Yes, they are better than the Hamer, Rojek, Robland, etc but they are no better than many of the lighter SCMs and I've always felt that Felders aren't quite as robust as true industrial machines.
If they had made the casting 5mm thinner underneath, or made the rail a little lower, then you would have been able to flip it over and park it at the side of the table. I think battening the hinges is a little naff too - I'm going to have another crack at setting the face frame the other way so flush on inside . I did it with housing joints as I thought it would be stronger - but to be honest not using housing joints would save me a lot of time.Thanks all for input. It's easy to use and you can get a superb finish.If you do use butt hinges - when fitting the doors which is normally done before fitting the units together only fit the hinges using one or two screws each side.
For the carcases, if you don't have access to a panel saw then try looking for a company that can do it for you. It might seem cheaper than MFC but it's going to take a lot of time to put a finish on it (if that's your intention) and the money spent on the finish will increase the overall cost too. 3 phase is complex lots of maths and phase angles.I remember some one on another forum produced some motor info i will try to look it up. While i would hate for wood working to go down the same route as electrics and plumbing have over here i think if you are going to do structual work then you really do need to get your head in the books and learn every aspect about it .
It will be a simple affair with panelled sides a cupboard for DVD's at the bottom with a shelf for a DVD player and a TV will sit on the top.
I agree it is a hefty piece but had to be this way due to the drawings I was supplied with from the customer. After looking at the legs again I thought I would use them anyway thinking it will add to the chunky feel of the unit and make it look a bit rustic. I am going to see what it looks like once the panels are in place and then decide whether to do that.
I must still be under the influence of the flu bug as I went to buy the hinges and only bought one set! I happened to mention to Martin that I was looking for a Lignum bowling ball with the idea of making a carver-style mallet. Formaldehyde, used to cure all types of composite wood, is a common suspect, although glues and varnishes may also contain odor-emitting chemicals. I'm therefore surprised that there would still be a strong odour from the lacquer that many weeks since the pieces were finished.
Either way it's causing allergic reactions to your family and I wouldn't have it in the house, let alone the bedroom. The board and spacers can be changed when worn out but the frame work at the back can stay . However the MFT seems to fall in between size wise on the cuts I make (ie a lot of 800mm panels) at the moment. I ripped nearly two full sheets of 22mm into 100mm pieces and 2 sheets of 12mm into panels. An industrial machine would be a huge step upwards from your Scheppach - bigger carraige, better bearings, more power, ability to do rips on the carraige (i.e.
Thirdly they (panel saws) are often more accurate on thin rips - on a panel saw you make a squaring dust cut, set the rip fence in the short position then make repeated cuts using the crosscut fence as the register (not the rip fence). The problem doesn't show well here, but the bits of the casting above the rail stick up above the level of the table. I'm sure your way would be plenty strong enough, but I think it makes it hard work to get everything level, and having the plinth screwed from behind will make adjusting the back legs a nightmare. I have done what you have proposed in my planned dishwasher space - e.g making the door and frame as basically one door stuck to the front of the dishwasher, I dont really understand what you mean about the making the carcass different - do you mean butt joining the bottom to the sides from underneath ?
Its very much appreciatedThat's it.Senior if this method is used (running the bottom rail through) won't it alter the intended look of the units?
I finalised the design (cooker going in island unit ) I got the wood cut to size from wood yard and did cutting list . I am worried about the large draws (which the actual draw is just under 1m long, about 480mm deep) and what thickness of material to use. For some reason today it was in the star position and the motor seemed a lot less powerfull struggling to remove 2mm from a 150mm wide board.
Quick as a flash, out came a cardboard box and Martin presented me with this, free of charge Externally, it looked a little sad and as if it had seen a hard life on sun-baked, village bowling greens but I was sure that something nice lurked inside The only problem with me and turning is that I don't have a lathe but a quick word with my turning mentor, paulm (the SuperStar previously known as chisel) and we arranged to meet up yesterday for a turning session on his super-duper lathe.
As for the inlay I used the router with edge guide to cut the banding and I used the router with an inlay cutter and bush for the diamond in the centre. Not only do these chemicals stink up the house, but they can cause serious health concerns, as well. You'll see mention of power benches and bridge systems - that's what I have and I think it would be broadly comparable to the MFT (not that I've seen one in the flesh). The stand alone Hammer spindle looks promising though as the sliding carriage is integrated into the top so takes a lot less space. I might yet get round to reducing the height myself one day, except that most of the time it's not a major problem. I would use adjustable legs front and back (with the front ones set back to where the kickboard wants to go). Spo for example if I have a bin to fit a 450mm unit I'll make a 450mm carcass, lay on style, edge the front and then make the door and frame as one and cut it to 447mm wide.Leave the carcases as a natural look, I use ac lacquer, paint the frames separately. If the units should twist in anyway when fitting it will be easier to make slight adjustments on the door.I tend to make sides of the frame 25mm, with two units screwed together 50mm looks good. Or am I not understanding the appearance aims here.No just the carcass, the face frame is made the other way round. I went for birch ply and glad I did as its really nice quality I've made base units with groover I borrowed off a friend . I was planning to do 15mm sides , front and backs to the draws (In Oak, Ash or Beach - I'm going to wood yard tomorrow to see whats nice) with a 12mm venerred MDF or Plywood Base. Once you know the basics then keeping up to speed on the regs isnt hard at all .I'm not sure how the law stands on these issues but im pretty sure if someone got hurt because of a structure you have done then people will be looking at the fitter and asking why he had done that .
When turning, I find it helpful to have some idea what the finished article is to look like, so I based the mallet on this one used by Alan Peters, featured on the latest issue of British Woodworking We started off by drilling the ball with a 1" spade bit At that point, Rod (Harbo) turned up with a bandsaw blade for Paul. It certainly gives me the repeatability I need, but of course your needs are rather different to mine.
The other approach (which Colincott uses) is the cabinetmaker system whereby the rail is taken to the sheet rather than the sheet to the rail. On a panel saw that is much more awkward as you have to remove the ripped strip from below the sheet (if registering from the base stops) or by measuring and moving the head down each time (if cutting downwards from the top - not accurate). It will save you a lot of time and the panels will be very accurately cut making assembly easier. Has anyone with experience making these bigger draws advise what they usually do , I don't want it being weak and I'm worried if 15mm sides with a 12mm base will be man enough. Rod knew that we were turning a mallet, so he put a nice piece of Ash in the car just in case we needed something for the handle.
If you only ever need to make square cuts and you're not doing loads of thin rips then panel saws are good, and they take-up much less floor space. Anyway, here it is , face frame sides are 37mm flush inside, and I now have made the kick board clip on as suggested , and put adjustable legs on the front- I will have to make the face frame and legs long when I make it as the floor really is that uneven.Do people generally paint face frames before going on carcass ?
Each unit has its own dimensioned fearing to try to avoid c*ck ups I've not made the fridge freezer yet I need to work out what depth I need - currently units have 30mm service void and I need to check a fridge will fit with this !
I've owned several panel saws and used more, my experience of wall saws is mainly from using Holz-Her panel saws (with scorers).
I was very wrong and the MDF was awful (like cardboard, no fixing strength) and the MFC was actually far better than I expected. Personally I think this looks naff on hinges, so I use butts on this style of kitchen, but up to you.3. Ive seen couple of threads where people paint them when on, but why, is this not just loads of extra work masking everything up ? I also had no problems cutting it on my table saw (I bought a new superfine blade which I didn't even need). If you want soft close then Blum and Grass offer nice units, Hafele do some of their own as a budget option. Also I planned to do this in Tulipwood, but the man at the timber merchants said it won't hold up well next to an Aga because of the heat - true or nonsense ?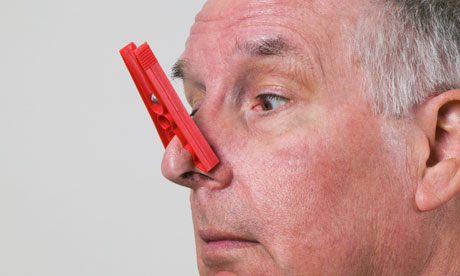 Comments »