As part of the Gloucester Diocese, we use Christian Values as part of our Collective Worship and throughout the curriculum, especially in PSHE. The starting point of all the work of the Christian Distinctiveness Group was to identify the biblical values that should underpin the way Christian organisations operate and the way individuals within them should relate to one another.
Some aspects of these values need no explanation, but other aspects may need a little more work to unpack and understand the full definitions and meanings we have placed on them. As Christian organisations, it is essential to have God, Father, Son and Holy Spirit at the heart of all we do.
As well as impacting our personal relationships, aligning ourselves with Christ will affect how we approach the work we do. Having God the Trinity at the centre means acknowledging that His ways are not the same as our ways.
A verse that is important to many Christians and Christian organisations is Micah 6:8: 'And what does the LORD require of you? Christ-Centredness is the foundational value, with the other four values flowing from having Christ at the centre. God treats all of us as carefully hand-made human beings, not just as resources to be exploited.
Jesus presents God as perfectly harmonizing his love for the whole world (John 3:16) with his care for each individual: 'Are not two sparrows sold for a penny? Being individual-aware also means valuing people not just in isolation, but also as a vital part of the whole organisation. In regard to employment, the issues and language surrounding inclusiveness and equality of opportunity are relatively new. The starting point for us recognising the importance of this value is recognising God's inclusivity in salvation. Jesus sets one of the greatest examples of inclusivity when he explains to his disciples his perspective on them. Mutuality and interdependence can be seen in various "one another" statements made in the epistles. In a world that often views Christians as hypocrites, the need for integrity, particularly in leadership, has never been as great.
In the dialogue between God and Satan at the beginning of Job, one of the key attributes that the Lord highlights is Job's integrity.
The book of Proverbs explains that integrity is important not just for its own sake but for our own protection.
Organisations will articulate the values in different ways or may have other values that they would add to the following list, but we believe that these five values are key and generic to most Christian organisations.
In this document, we have not sought to give extensive organisational detail of the values at work, but have focussed on some of the key Bible passages that underpin these values, along with some biblical examples. This supreme value often expresses itself quietly in the lives of the leaders and other believers in the organisation.
Philippians 4:6-7 tells us not to be anxious, and promises us that 'the peace of God, which transcends all understanding, will guard your hearts and your minds in Christ Jesus' as we bring our agendas to Him in prayer, with thankful hearts.
Although we have a natural tendency to place higher values on certain key individuals in our organisations, the apostle Paul uses the image of a body to show the unique and vital role that each person has to play: 'If the whole body were an eye, where would the sense of hearing be? Possibly the Bible's most famous verse tells us that 'God so loved the world that he gave his one and only Son, that whoever believes in him shall not perish but have eternal life' (John 3:16).
He explained to his disciples that they were his friends and fellow workers: 'I no longer call you servants, because a servant does not know his master's business.
Unity was the prayer of Jesus when he asked the Father to bless the disciples and empower their mission (John 17:23). The model of the independent, free agent is a rare thing in the Bible, particularly in the New Testament. So it is within our organisations: we cannot "go it alone", but we need healthy inter- and intra-team relationships, an attitude of togetherness within a mutually supportive environment that respects people and their contribution. We are told to serve one another (Gal 5v13), forgive one another (Eph 4v32), submit to one another (Eph 5v21), encourage one another (Heb 10v24), remain faithful to one another (Heb 13v4), and love one another (8 times in all).
Many businesses are struggling with the concepts surrounding business ethics and often the struggle is because of the lack of personal integrity found in the organisation's leaders. David understood, as a leader, the importance of integrity of heart and that his motivation and attitudes were an essential part of what God was looking for in his people and particularly the King of Israel.
We should not be able to separate out who we are from the way we act within our organisations.
The values that an organisation really has will work their way out into the culture and ethos of the way the organisation runs and feels. As the outworking of all these values is relational, you will encounter some overlap both in terms of the passages used and the expressions of these values. It involves depending on God, and demonstrating this dependence as we worship, pray and seek direction from him. This personal knowledge of God in Christ should express itself in a deliberate aligning of our attitudes with Christ's, as we seek to become more like Him (Phil 2:5). Principles of justice and reaching out in love and mercy have often been foundational to many Christian organisations. They reflect God's heart for the world and as such, should be reflected in our organisations.
The concept of "whoever", without pre-condition or bias, is a strong theme in the New Testament: the word itself appears 61 times in the Gospels alone. Recognition of God's impartiality led Paul to assert that in Christ 'there is neither Jew nor Greek, slave nor free, male nor female, for you are all one in Christ Jesus' (Gal 3:28). These are all relational actions that are needed if interdependence is to work and healthy relationships are to grow.
Paul seems consistently to have sought to work with others on his missionary journeys, despite a temperament that may well have suited independence.
Honesty and integrity need to be hallmarks of Christian organisations if they are going to have any lasting impact on the world. It wasn't just important whether the nation was being ruled successfully; David knew it was essential to have consistency between the external actions (in this case the preparation of the temple) and the attitudes and behaviours he was showing.
And he still maintains his integrity, though you incited me against him to ruin him without any reason' (Job 2:3).
The success of the missions God calls us to is reliant on us being the people God calls us to be.
In your teaching show integrity, seriousness and soundness of speech that cannot be condemned, so that those who oppose you may be ashamed because they have nothing bad to say about us' (Titus 2:7-8). Moreover, our relationship with Christ should affect not just our inner attitudes, but also our relationships with others.
It requires acknowledging that 'unless the LORD builds the house, its builders labour in vain' (Ps 127:1).
For an organisation to be truly Christian, these values need to express themselves not only externally, in the missions to which God calls us, but also internally, in the way organisations are run and staff are treated. But in fact God has arranged the parts in the body, every one of them, just as he wanted them to be. Many issues involved in treating our staff without favouritism or prejudice are now legal issues, but viewing our people from God's perspective involves more than just the legal requirements. Alongside God's proactivity is a persistence in pursuing people: 'The Lord is not slow in keeping his promise, as some understand slowness. In Christian organisations, then, this becomes not a comment concerning different roles, but concerning the value we place on people.
He more than anyone, had the right to claim the status of "the boss", but instead he chose to give up those rights to status and position and become like one of the workforce (Phil 2:7-8).
The importance of unity is further highlighted in Paul's exhortation to the Ephesians, to 'make every effort to keep the unity of the Spirit through the bond of peace' (Eph 4:3). It is this same attribute that Job's wife criticises him for later in the chapter: 'His wife said to him, "Are you still holding on to your integrity?
Jesus illustrates the relationship between our personal integrity and what we achieve: 'every good tree bears good fruit, but a bad tree bears bad fruit.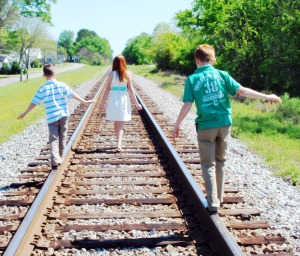 Having God at the centre means we put Him first in all we do, placing value on a growing, personal relationship with him.
We are reminded by Jesus himself that love of God is inextricably bound up with love for our neighbour (Matt 19:19).
The verse ends with the spirit in which our leaders must approach their various leadership roles: walking humbly with God. As we are all, without exception, made in His image, we are all of equal value in God's sight.
In organisations, our people certainly are a resource, but with that comes a responsibility for careful stewardship. This is not just passive awareness, but an active seeking-out and valuing of individuals, and a persistent concern for their welfare. He is patient with you, not wanting anyone to perish, but everyone to come to repentance' (2 Peter 3:9). There are many different roles to be played, but we approach this from an understanding that all the roles are played by valuable people of equal status.
He saw the need in leadership for not just skills and abilities, but for these to be matched with character traits that were visibly evident to others around. For our own sake, as well as the reputation of our organisations, we need to remain faithful to God. Individual-awareness expresses itself in valuing relationships and treating individuals well. The Parable of the Talents (Matt 25:14-30) gives us both an encouragement for good stewardship and a severe warning for the bad stewardship of that which God entrusts to us.
The analogy of the shepherd is used frequently in the Bible, but Matthew 18 gives us the personal and individual nature of this shepherding: 'What do you think?
Paul goes to utmost lengths to embrace as many as he can: 'To the weak I became weak, to win the weak. It underpins Jesus' model of partnership in mission, when he sends out his 72 followers in pairs. As image-bearers of our God, our people will always be more important than making a profit. If a man owns a hundred sheep, and one of them wanders away, will he not leave the ninety-nine on the hills and go to look for the one that wandered off?' (Matt 18:12). The eye cannot say to the hand, "I don't need you!" And the head cannot say to the feet, "I don't need you!" On the contrary, those parts of the body that seem to be weaker are indispensable' (1 Cor 12:17-22).
This will involve seeking input and feedback from all staff and involving them in the heart of the organisation, particularly as it relates to their lives.
I have become all things to all men so that by all possible means I might save some' (1 Cor 9:22). Such interdependence is not just to do with our relationships with each other; it has its foundations in our dependence on God. Treating them fairly, with compassion and understanding should take a higher priority than seeing our other goals and results achieved. Although Paul is talking specifically about the body of Christ, the image can be applied to a mixed organisation of believers and unbelievers. Treating our people with impartiality will be evident in the availability of training and open advertising of positions, for example. Jesus' disciples were used to being able to depend on him, so when he was about to leave them he explained that he would 'ask the father and He will give you another Helper who will be with you forever' (John 14:16). As we are dependent on one another, we are primarily dependent on God's Spirit dwelling and working within us.